Pension funds have little leverage to change the 2 and 20 fee structure
There is more flexibility to negotiate with smaller private equity funds
Co-investments are one way to reduce fees – but only to an extent
The Netherlands' €551bn ($576bn) civil service scheme ABP paid a record €2.8bn in performance fees to private equity managers in 2021, prompting the fund's president Harmen van Wijnen to announce an external investigation to assess ABP's rising asset management costs. The €277.5bn healthcare scheme PFZW paid €1.26bn in performance fees to private equity last year, accounting for two thirds of total asset management costs.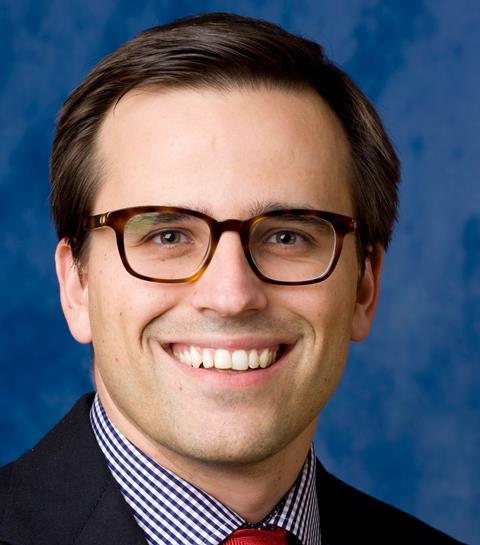 ABP and PFZW are just two examples of pension funds that feel uneasy about the sky-high fees paid to private equity managers. Fees were so high because of the exceptionally good returns from the asset class in 2021, and because private equity managers stick to their lucrative 2-20 model – a 2% management fee combined with a 20% performance fee if performance exceeds a 'hurdle rate', usually 8%.
Performance fees tend to be responsible for the bulk of private equity managers' income, especially during the recent high-return years, and are at the heart of private equity's business model. Private equity managers are therefore loath to make any concessions here, according to Anna Morrison, who heads the private equity franchise of consultancy bfinance.
She says: "The 20% performance fee continues to be the standard in the private equity industry. Especially the best-performing managers can always ask what they want." The reason for this is simple: the supply-demand balance remains firmly in favour of private equity managers.
A Dutch pension sector source involved in the selection of private equity mandates told IPE about his recent visit to a private equity manager that was looking to raise €1.5bn for a fund. He says: "This manager already had €30bn in commitments. So if APG, PGGM or MN back out of a deal because of the fees, that means nothing to them."
IRR – an 'awful' way to measure performance
The bulk of the money paid to private equity managers each year consists of performance fees. Managers tend to skim off 20% of returns if they meet a set hurdle rate.
While this might sound straightforward and simple, it is not. The standard method used by private equity managers to measure performance is the internal rate of return (IRR). The IRR matters because the private equity manager tends to start pocketing performance fees if the IRR exceeds the predetermined hurdle rate of 8%. There is, however, no standard way to measure the IRR. "It's in fact an awful way to measure performance, as managers do everything to manipulate it to get access to the performance fees, their main source of income," says Andrew Brown, head of private equity manager research at WTW.
When a pension fund commits money to a private equity manager, it can take several years for it to be invested, although management fees are already being paid. Moreover, it is in the interest of the manager to delay putting a pension fund's money to work. "This is because the IRR clock only starts ticking when you draw money from your investor. If you can buy a business and delay drawing capital from your limited partners (investors) you can increase your IRR because that way you shorten the time horizon of your investments and hence inflate annual returns. But as an investor you want your money to be put to work. So there's clearly a conflict of interest here," Brown says.
Private equity managers often borrow money to finance a deal to delay the moment they have to dip into the capital provided by the investor in order to inflate the IRR further. This is not in the interest of investors because, while the IRR goes up, the investors' returns go down as they are paying for the interest on the loan.
IRR tampering can bring in "a whole host of issues", warns Brown. "Especially when managers are close to their hurdle rate, it could incentivise [them] to use these tricks." It is therefore advisable, he concludes, to make clear with a manager how they calculate their performance before a fund is closed, and to ban certain structures disadvantageous to investors outright.
Andrew Brown, head of private equity manager research at WTW, notes that pension funds' size works against them when it comes to negotiating private equity fees. "My understanding of, for example, the Dutch market is that these funds are of such a size that they are forced to invest in the upper end of the market, the mega buyouts. It's difficult to move fees in this segment because demand is so high," he says.
"Nobody is really negotiating with private equity managers, fearing that they may lose access to the private equity firm"

Marcel Staub
According to Marcel Staub, founding partner and CEO at Novarca Group in Switzerland, the reality in the market is that investors are more worried about missing out on the alpha than about paying the fees. "For pension funds, it is much more important to have access to the strategies and to the alpha that private equity managers can generate as opposed to negotiating the fees," he says.
Cost saving in private equity also remains a difficult exercise as fees are negotiable, in reality, only at the time of the investment, Staub notes. "Nobody is really negotiating with private equity managers, fearing that they may lose access to the private equity firm," he adds.
Go smaller
Brown points out that big investors can sometimes negotiate management fees down to 1.5-1.75%, but adds that this negotiating space mostly applies to funds below $1bn in size. "You would expect fees to lower once funds grow but often that doesn't happen. The result of this is that the private equity manager takes an increasing share of the alpha he generates.
"In fund of funds, when you add the double layer of fees, you see that up to 100% of excess returns go to the fund of funds' manager and its underlying managers, for example. For direct funds, the starting point before we start negotiating is that 60-70% of the excessive returns go to the managers," Brown says.
The "more sensible pricing" is one of the reasons WTW pivoted from mega buyouts to funds that focus on the smaller end of the market several years ago. "Firms usually start with smaller funds and then move up to the larger end of the market where you pay higher valuations for deals. In the smaller end of the market there's also less use of leverage, though it has increased of late," Brown adds.
Co-investments
According to bfinance's Morrison, another way to lower your fees is by looking at co-investments, where a pension fund does a deal in cooperation with a private equity manager. "The incentive for managers to do such deals is that it gives them the additional ability to do large tickets. But we haven't really seen a shift to co-investment as of yet, as pension funds are not set up to do such transactions. Co-investments are quite high-touch processes that are very hard to execute."
Co-investments are also a way for pension funds to influence the fee structure, for example the hurdle rate and how the internal rate of return (IRR) is calculated (see box).
While co-investments may result in lower fees, investors should not expect too much. Dutch pension asset manager PGGM, for example, has invested in 41 co-investments since 2019, but the category accounts for only 16% of its €22bn private equity portfolio.
In short, pensions funds do not have much leverage when it comes to private equity fees. "So, as an investor, you have to make an initial decision on whether private equity has a place in your portfolio and whether you are prepared to pay the associated fees," says bfinance's Morrison.
"It's really take it or leave it," says the Dutch pension sector source. "It's an illusion to believe you have any say on fees when funds continue to generate the returns they do and draw sufficient interest at current fee levels."

Netherlands Correspondent