COVID-19 is forcing European pension funds to put on a brave face as asset portfolios and funding ratios plummet, and regulators soften their stances.
Pension funds have had to quickly adapt as they implement remote working measures while assessing the implications for their own balance sheets.
In the aftermath of the crash, the response of many funds has been to emphasise their long-term stance.
The CEO of the €538bn Dutch pension provider APG, Gerard van Olphen, spoke for many when he said the manager's long-term approach remains the "anchor" of investment policy.
Van Olphen called for caution while rebalancing portfolios in a volatile market, suggesting such approaches were like "catching a falling knife".
"However, where it was possible, we have invested," said Van Olphen, who argued that in the current situation new trends and corporate models are born. "We need to anticipate these developments if they are relevant."
He said the firm had daily consultations with the investment committees of its clients about which measures were sensible, adding that rebalancing was discussed.
The asset manager has also called for companies to cease paying dividends.
"We want to limit the negative impact of the crisis by providing them with sufficient liquidity, and enabling healthy firms to continue."
Munich-based Bayerische Versorgungskammer (BVK) is set to continue with its diversification strategy amid the COVID-19 crisis, chief financial officer and board member André Heimrich told IPE.
Due to BVK's overall diversification strategy, the recent high losses on the stock market "have only had a small impact", he said, without providing figures.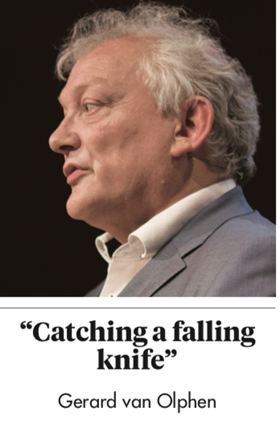 Investments in real estate and bonds with a good credit rating have ensured that, so far, the overall decline in market values have not jeopardised the interest rate for 2020.
"It is important to avoid cluster risks and to react quickly to market developments depending on the situation," Heimrich added.
However, he said, it is still uncertain whether the current crisis may lead the fund to adjust the short-term direction of its investment strategy.
While investments in securities can continue without limit based on existing investment mandates, "planned real estate investments may experience delays in new acquisitions due to a change in general conditions caused by the [coronavirus] crisis", Heimrich said.
There are signs that some institutional investors are seeking to support ailing domestic companies.
AMF, the second largest pension fund in Sweden, said it is ready to invest billions over 2020 in local companies it views as long-term investments, and has earmarked up to SEK5bn (€548m) as a first step in supporting Sweden's commerce through the COVID-19 crisis.
The SEK650bn pension fund said it would put money into the businesses in the form of new equity, beginning by working with companies in which it was currently a long-term owner, but said it was also open to buying new shares in conjunction with their existing shareholders and other investors.
Tomas Flodén, AMF's chief investment officer, said: "As a major owner, we have both a responsibility and an interest in ensuring that our good and long-term viable companies remain, and are competitive even when the pandemic is over."
AMF said that historically, the default providers in Sweden's occupational pension system had succeeded in bridging periods of asset price declines because they had been able to invest in different asset types – such as property and infrastructure – based on their long-term ability to generate returns.
Investors urge pharmas to fight against virus
A group of Dutch and international investors – representing €1.9trn in total assets – has urged the pharmaceutical industry to join forces in the fight against COVID-19.
The group, with a membership exceeding 40 asset managers, pension funds and insurers, said in an investor statement that there were currently too many individual initiatives, and unfortunately priority is "being given to short-term financial and competitive considerations, and this hinders the optimal action against the virus".
"This group of engaged shareholders believes that right now financial considerations should take second place in the global challenge of getting the coronavirus under control as quickly as possible," said Achmea IM, the €179bn Dutch asset manager, which initiated the appeal.
In the statement, the group urged pharmaceutical companies to look after the health of their workers, and to ensure their supply chains remain active in order to provide medical professionals access to healthcare products and equipment, including personal protective equipment (PPE).
The investors highlighted that the pharmaceutical sector's main responsibility was developing and providing affordable access to healthcare products, including diagnostics, medication and vaccines.
"Enforcing patents, excessive price-fixing, withholding relevant findings as well as demanding extensive market exclusivity should not conflict this responsibility."
The signatories stressed the importance of new investments in research and development programmes for infectious diseases in order to prevent new pandemics.
"Proactively and innovatively reach out, collaborate and share relevant data in a timely manner with governments, the health sector, academia and your peers," the statement said.
They also asked the pharmaceuticals companies to show sympathy for their clients and suppliers who have been hit hard financially, by ensuring that their invoices are being paid and employment is being protected.
The investors also urged the industry to provide maximum transparency and announced they would keep on monitoring progress during AGMs and regular engagement processes.
"As GPs [general practioners], we urge the pharmaceutical sector to put the interest of society first by giving the development of a vaccine and medication the highest priority," said Christine Lindeboom, trustee at SPH, the €11bn Dutch occupational pension fund for doctors.
The appeal has been shared by PGGM, the €238bn asset manager for Dutch healthcare scheme PFZW, and €173bn Dutch asset manager Robeco.
Other signatories include Gothaer, LocalTapiola, Nomura, Nordea and ONVZ. Their appeal is addressed to more than 15 large pharmaceutical companies around the world, such as Roche, Gilead and Johnson & Johnson.
Leen Preesman
"For our pension savers, it is important that we ensure that the value that exists in these companies remains and grows over one, two and 20-year periods," said Flodén.
Not all companies will remain viable when the pandemic is over, he said, adding that AMF had a responsibility to ensure that its customers' pensions were invested in firms that had long-term potential.
The pension fund, which is run on mutual principles said it had continued to invest despite recent market turbulence.
Recent deals included the increase of its equity stake in Swedish Hotel chain Scandic Hotels to 15%, AMF said, a SEK140m investment in Swedish wind power company Stena Renewable for the firm's expansion, and a SEK280m investment in Swedish online supermarket MatHem.
Funding levels under pressure
European pension funding ratios have come under extreme pressure as pension funds reckon with plummeting equities and lower corporate bond valuations.
The coverage ratios of Dutch pension funds could drop to below 70% if the crisis is lengthy, according to Willis Towers Watson (WTW).
They could still bounce back to the level of 2019-end next year if the crisis turns out to be short, WTW said after assessing three scenarios.
The most optimistic of these assumes that the virus is brought under control before July, and that government support for households and companies turns out to be effective.
A more pessimistic scenario is based on new coronavirus cases occurring in the third quarter, combined with a worldwide recession, as well as a continuing low turnover for European and US companies in 2020.
In WTW's worst-case scenario, consumer confidence in Chinese exports will recover slowly, while unemployment in Europe and the US soars and companies go bust as a result of reduced financing options and credit facilities.
The main difference between the first and the second scenarios, which both include new COVID-19 cases in the third quarter, is the period that governments and banks need to support the economy, WTW said.
"Unless the social affairs' minister Wouter Koolmees grants another leeway, this will lead to a reduction of pension rights and benefits at the pension funds with a consecutive funding shortfall in the past five years."
Crisis leads to calls for early withdrawal
The COVID-19 crisis has reignited a debate in Austria over the long-term severance pay saving system, with a call for early withdrawals.
Wolfgang Katzian, president of the country's Trade Union Federation (ÖGB), has proposed allowing the withdrawal of assets before the 36 month minimum period that applies under the current rule in cases of lost employment.
Under the Abfertigung Neu severance pay system, employers pay 1.53% of the gross salary from the second month of employment.
At the end of 2018, some 3.5 million Austrians had saved €11.5bn in severance pay accounts with eight providers of betriebliche Vorsorgekassen.
Providers must offer a guarantee equal to the gross amount of contributions made and a maximum of 40% can be invested in equities.
However, the occupational severance pay funds umbrella group, Plattform der Betrieblichen Vorsorgekassen, said the ÖGB's proposal could be acceptable on the basis of a compromise that would include extending of the time the money remains in the accounts.
Across the globe, over 800,000 Australian pension savers have requested early release of part of their superannuation savings to tide them over the economic shutdown.
The number is double the account holders (361,000) who have accessed their savings prematurely over the past five years, taking out an average A$8,000 (€4,600), or A$2.9bn in total.
The nation's largest super fund, AustralianSuper, expects to receive requests – through the Australian Taxation Office, which is tasked with processing requests – from over 300,000 members.
Such is demand for early release that questions have been raised about the ability of funds to meet obligations. There have been suggestions that the government might have to issue bonds to create liquidity.
Some conservative politicians blame the cash squeeze on industry funds for having invested in illiquid assets, such as infrastructure.
Luigi Serenelli & Florence Chong
In the worldwide recession scenario, coverage ratio of Dutch pension funds would have recovered to approximately 95% on average at the end of 2021, which is still about 10 percentage points short of the 2019 level.
The most extreme scenario assumes new hits on equity markets and long-term low interest rates.
In the UK, the aggregate deficit of defined benefit (DB) schemes potentially eligible for entry to the Pension Protection Fund (PPF) is estimated to have increased from £124.6bn (€141bn) to £135.9bn over March, the PPF announced in April.
This is equivalent to a fall in the funding ratio from 93.2% at the end of February to 92.5% at the end of March.
There were 114 more schemes in deficit at the end of March than a month previously, according to the new PPF figures. The shortfall of the schemes in deficit grew £9.3bn, from £244.8bn at the end of February to £254.1bn.
The change in the deficiency of schemes in deficit on a so-called section 179 basis is an illustration of the impact of changes in financial markets on the PPF's total exposure.
A scheme's s179 liabilities represent the premium that would have to be paid to an insurance company to take on the payment of PPF-levels of compensation. Schemes in surplus on an s179 basis at the time of insolvency usually do not enter the DB lifeboat fund.
A spokesperson for the £32bn PPF said the drop in schemes' funding position over March was caused by a fall in equity prices, the effect of which was partially offset by a decrease in liability values of about 1.6% due to an increase in index-linked bond yields.
Sion Cole, head of UK fiduciary business at BlackRock, said that since the start of the year funding levels have fallen 5.5%. "However, the variation around these figures will be significant, depending on the size of a scheme's equity and credit allocations and amount of liability hedging," he said.
"In short, it's been a torrid start to the year for pension schemes and the volatility does not look set to disappear anytime soon."
In April, the PPF said the COVID-19 outbreak was causing "daily changes to the way we work".
Commenting on the fund's business plan for 2020-21, PPF chief executive officer Oliver Morley added: "The extent of the impact is, of course, unknown at this stage. We have chosen to leave our objectives as they stand but we accept that there may be challenges to achieving our objectives within the next 12 months."
Reprieve for beleaguered schemes and sponsors
European pension funds and their sponsors are making use of regulatory relief through contribution holidays as firms battle for business survival.
In the Netherlands, Dutch pensions supervisor De Nederlandsche Bank (DNB) has said it will not object to pension funds deviating from their strategic investment plans "during the current extraordinary market conditions".
However, it said that such decisions must be thoroughly underpinned, and take risk management into account.
It also highlighted that recovering pension funds will not be allowed to "deliberately and structurally" raise the risk profile of their investments.
The supervisor suggested that, given the changing economic conditions and worsening financial positions, pension funds should assess whether their current strategic investment policy still matches the risk attitude of their participants.
The supervisor has already offered pension funds the option to postpone submitting their monthly and quarterly reports. It has temporarily cancelled on-site investigations.
The DNB added that pension funds must put in a maximum effort to obtain pension premiums from employers.
Else Bos, supervisory director at DNB, emphasised that pension rights will remain if contributions are not paid, and a two-month leeway is legally possible.
At the launch of DNB's annual report last month, Bos said the supervisor, the cabinet and industry organisations were discussing options in case of a continued crisis. "The question is whether and how the government's emergency measures apply to employers' premium payments," she said.
The Dutch pension funds for the building, metal and cleaning sectors, hairdressers, hospitality workers, the travel industry and the retail sector have granted their affiliated employers leeway in paying their pension contributions.
The €67bn pension fund for the building industry (BpfBOUW) said that, in order to ease the pressure on employers, it had extended the term of payment until 1 June.
PMT and PME, the country's pension funds for the metal sector, said they had also allowed affiliated employers to delay their contributions.
PME has granted a two-month leeway, while PMT allowed for its quarterly obligations to be paid one month later. PMT added that tailored arrangements were possible for struggling firms.
PME said that its goal is to enable companies to easily apply a reduction of working hours, thereby improving their liquidity.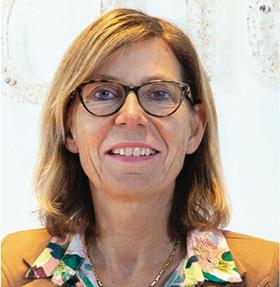 It added that it assumed that the government's financial support will also offer a solution for the payment of pension premiums.
Peter Borgdorff, director of the €238bn healthcare scheme PFZW, added that about 200 employers were facing difficulties. He said that, instead of a general payment deferment, his scheme will assess requests case by case.
In the UK, more than 500 companies are likely to use new regulatory flexibilities and delay making pension deficit repair contributions (DRCs) according to a report from consultancy LCP in late April.
It estimated that about £500m (€565m) in total will be held back.
There have already been media reports that firms such as retailers Arcadia and Debenhams have sought to delay making DRCs. LCP says its analysis is the first industry-wide estimate of how widespread such moves could be.
LCP combined industry soundings with analysis of data on more than 200 schemes for which it acts as an adviser.
This led to an estimate that at least 10% of sponsoring employers were likely to delay making contributions for at least three months.
Last month The Pensions Regulator published guidance effectively allowing pension fund trustees to agree to sponsors delaying making contributions where the firm faces serious economic challenges, subject to safeguards.
Funds adapt to distance working
Pension funds have had to adapt to social distancing working for operations such as trading while other staff have stayed at home.
In the Netherlands, some 100 of APG's critical staff were still working in company offices last month. They represent people working in ICT, treasury and trading, as well as benefits payments. The company employs about 2,200 domestic workers.
The entire staff at APG's New York office was working from home last month, while critical processes were run from the Netherlands. Hong Kong-based staff had restarted working in the office, albeit in separated teams, he said.
In Germany, BVK has had to reassess its internal organisation to follow social distancing, but it continues to "easily ensure" day-to-day business operations, with most of its employees currently based at home.
The use of digital tools support a constant exchange of information between the teams, according to CFO André Heimrich, adding that for several weeks now the fund's internal task force has held regular virtual meetings.
The task force constantly evaluates the current situation and channels recommendations to take actions in terms of communication and internal processes.
These safeguards include that the companies must also be cutting back on dividends and bonuses and must have explored other methods of easing their cash-flow problems.
Jill Ampleford, partner at LCP, said: "Some firms that are fundamentally sound are nonetheless facing huge short-term cashflow pressures during the present crisis.
"The ability to agree with trustees a delay in making pension contributions will help them to weather the present storm and continue their support to the scheme in the long term."
According to LCP, reasons for employers not seeking to take advantage of these easements included that their next contribution may not be due for some months, as some deficit contributions are only due annually or twice yearly.
In addition, some employers may consider that continuing to pay contributions now would support long-term plans for tackling the deficit.
Steve Webb, partner at LCP and former pensions minister, told IPE the consultancy had the impression some employers were trying to "reputation manage", in that they would like to delay contributions but were aware of the potential implications, in terms of getting regulatory approval for a valuation on the basis of a strong employer covenant.
In Finland, moves by the government to help businesses cope with the immediate fallout will wipe out €1bn of contributions to occupational pension providers this year, and the sector faces other potential hits too, according to the Finnish Centre for Pensions.
The government has temporarily lowered earnings-related pension contribution requirements from employers by about 2%, and allowed businesses unable to operate during the crisis to postpone contributions completely for up to three months – a measure agreed with la-bour-mar-ket organisations, it said.
The Finnish Ministry of Social Affairs and Health confirmed in March that an exception was being granted for contributions due to the main occupational pension schemes – TyEL for employees and YEL for the self-employed – because of stretched economic conditions due to COVID-19.
Jaak-ko Kian-der, director of the Finnish Centre for Pensions in charge of research, statistics and planning, wrote: "The measures which have been decided upon will reduce the premium income of pension institutions by about €1bn for the current year."
Pensions insurer Ilmarinen said that nearly all of the companies so far applying to delay pension contributions, have opted for the maximum period of four months.
So far, Ilmarinen said in a statement, about 5% of all its company clients have applied for a delay, with large employers making up the majority of those who have applied.
To read the latest IPE Digital Edition click here
Perspective: COVID-19: Funds seek solace in the long term
1

Currently reading

Perspective: COVID-19: Funds seek solace in the long term

2

3

4