Some US pension funds have been leaders in diversity and inclusion. Are others catching up?
Diversity and inclusion (D&I) is high on the agenda for many organisations wanting to stay relevant in a fast-changing world. The financial services industry, asset management included, has not always been a Pioneer in opening its doors to a wider range of people, but transparency and client demand is driving change.
Several studies, including by McKinsey in 2015 and 2018 and by Deloitte in 2018 claim that companies in the top quartile for racial, ethnic and gender diversity perform financially better than the median, and are said to be more innovative and agile. These studies also say age diversity increases productivity and performance.
At a time when resilience is key, it would seem foolish for any company to opt out of larger talent pools. While McKinsey's 2018 study 'Delivering through Diversity' notes that while "correlation does not demonstrate causation", the statistically significant relationship points to the need for action.
Being transparent and vocal about a corporate value and mission statement that highlights D&I as a core organisational value would be a start – that and perhaps not only bringing older, white men to the next sales meeting.
Part of the problem is definitions and that diversity and inclusion are often banded together as the same thing when they are in fact two different concepts or two sides of the same coin.
Diversity is quantifiable – the 'what' and the 'who' – and involves the makeup of the workforce; who is being recruited and promoted. These are measurable as they involve social categories such as race and gender.
Inclusion on the other hand is the 'how', and is more difficult to measure because it is about behaviour and social and cultural norms within an organisation. Inclusion goes beyond social categories and is about creating a workplace environment and culture that makes people feel welcome, and enables participation at all levels.
Pensions on board
In the US, some pension funds are demanding change in terms of diversity, including from their providers, on board, workforce and supplier diversity levels.
Illinois State Board of Investment (ISBI) created an emerging manager committee in 2005 focusing on including minority and female-owned businesses as service providers. New York City has followed with board, workforce and supplier diversity targets.
In the US, states and cities have a variety of governance structures and in New York City the comptroller, currently Scott Stringer, also serves as a fiduciary and sits on the investment committee of the New York City Retirement Systems (NYCRS). This consists of five funds collectively managing $160bn (€147bn).
In October 2019, Stringer launched his Boardroom Accountability Project 3.0 to boost the number of women and minorities on corporate boards. This project started in 2014. In the latest initiative, Stringer wrote to 56 companies requesting search policies for board/CEO diversity and has so far reached an agreement with 13 companies.
In 2018, the comptroller also launched an initiative to identify and boost emerging managers, and those in the category of minority and women owned businesses (EMWBs). The goal for NYCRS is to allocate 13% to such managers across each asset class.
Wendy Garcia, chief diversity officer (CDO) in the New York City Comptroller's Office and member of the city cabinet, oversees all aspects of the D&I work that the city undertakes.
"The game changer was firstly to engage the pension funds to demand details about the board composition of the companies they did business with; after that to ensure that EMWBs get allocated money from the comptroller," Garcia says. The process took several stages before the obstacles at each level were identified.
"During this process it became clear that we need to use contract language to enforce change. Basically if you want to be considered as any type of supplier, including managing assets for the pension funds, you need to show that EMWBs are part of the fabric of your company or you will not be considered."
New York City continues to build on its initiatives and wants to encourage companies to have more women and minority CIOs by supporting EMWB managers.
Garcia attributes part of the success New York City has had to the leadership of the comptroller's office, as well as to the breadth of her role. This has enabled her to leverage the authority of the office and standardise the processes involved, as well as impose onerous consequences for non-compliance.
We're diverse, I'm inclusive
Korey Agiri, a London-based sales specialist at DWS, has written a book about his journey from a less prosperous part of London to its financial centre. In distance this might not seem a long journey but socially and culturally, as well as economically, the two places might as well be light years apart.
In his book 'You Missed a Spot: We're Diverse, I'm Inclusive' Agiri discusses his position as a young black British man with ambitions to work in finance.
After 10 months unsuccessfully looking for work experience Agiri came across a mentoring programme organised by a charity called The Brokerage, which links young people from inner-city schools with financial employers.
"This eight-week programme was key and I got a placement, but more importantly realised what was available to me. This insight let me build realistic goals of what was possible," he says.
Agiri says he started to notice the distinctions between diversity and inclusion, and how they need to be approached differently. What he terms 'cultural capital' is also needed to boost inclusivity; irrespective of background.
Typically, people from higher socio-economic status backgrounds acquire knowledge passively throughout their upbringing that assists them not only in passing the interview process but also fitting into the workplace and progressing up the career ladder.
For Agiri, cultural capital is not one-sided: "Once you know what your cultural capital is you can trade it like any currency. To acquire more of this capital you have to have an open mind."
Professionals in D&I refer to 'covering' – downplaying aspects of your identity that might be stigmatised, such as socio-economic background, disability, politics, religion or sexuality.
Agiri acknowledges this but urges people not to assimilate to the point of unrecognition and to remain open to pursuits that they thought were for the privileged – like golf or opera. Equally he urges those that might enjoy those pursuits to find out about street art, pop and urban culture. As asset managers become more diverse there should be a levelling out of cultural capital.
In May, DWS, launched an inclusion survey in which staff were asked 15 questions about the workplace experience, exploring feelings of psychological safety and ability to thrive. The idea is it will help inform DWS' D&I strategy for the next 1-2 years, according to a spokesman.
New York City's ambition to create change may be something for others to emulate. Research from the UK's Diversity Project in 2019 shows that less than 1% of the 650 portfolio managers featured in its research identified as black, African, Caribbean or black British.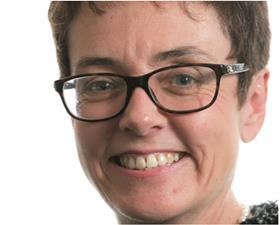 Embracing reverse mentoring
The Diversity Project was launched in 2016 by a group of leading UK investment and pension organisations and now has over 70 members. Lately more organisations such as the Pensions and Life Savings Association (PLSA) and the Pension Protection Fund (PPF) have publicised initiatives – the PLSA has produced a guide to D&I, while the PPF has set a five-year strategic plan. This aims to promote a more diverse and inclusive culture within the organisation, with a target of 85% of staff agreeing that PPF is a diverse employer that supports inclusion.
Apart from attracting women into male-dominated roles, promoting ethnic minorities and an apprenticeship scheme focusing on nurturing new talent, the PPF is also implementing a 'reverse mentoring' programme.
Katherine Easter, PPF chief people officer, says: "Our reverse mentoring exercise pairs members of the race action group with executive committee members to talk about the significant barriers faced by ethnic minorities in the workplace.
"In effect the race action group members 'mentor' the executive members on how they experience the workplace. It is designed to help build an understanding of less visible barriers experienced and how they affect career progression."
Jane Welsh, Diversity Project ambassador and a former investment consultant at Willis Towers Watson, says there is momentum for change. "Mentoring certainly has proven effective in getting young talent into the industry that might not have known where to start without a mentor," she says.
The UK Pensions Regulator (TPR) is also focusing on diversity, Welsh notes: "As a result, pension funds want to know the make-up of their service providers, which is apparent in RFPs. This encourages more questions and new technology also enables more detailed analysis of the data available."
A letter on diversity
Sarah Dudney imagines a letter from a pension CEO to her counterpart at an asset management firm
Dear asset manager CEO,
Diversity may not be top of your mind but it is for me. So that is why I am writing to you now. I have managed the urgent issues relating to market volatility of COVID-19 so I can now turn my attention to this. Here is what I want you to consider in our next call. In all the noise, I want you to identify and listen to the signals from your business culture on diversity and inclusion. Our investment consultant has just been in touch and mentioned this en passant. You might want to prepare for their next manager meeting with them. In fairness, I need to listen to what they want me to suggest to trustees in terms of diversity and inclusion.
You might have assumed that I would be seeking your urgent view on various risk related matters in the financial markets. In actual fact, I suggest that diversity is a risk related operational matter. Just as you talk about diversifying risk through asset allocation, I want to know how you diversify your talent. Given the pressures on staff right now, I am keen to know in the current context how you have organised your risk and investment committees to allow for effective decision making and to enable cognitive diversity. Have all key and investment risk professionals, men and women, time to voice all ideas relating to potential investment scenarios for 2020-21?
We all know that in times of crisis, we transition into fight-or-flight mode. Everyone regresses into his or her worst self in fight mode, as we have seen in supermarket aisles. This may be perhaps unhelpful and it may edge into your investment decision making. Characteristics of this may be a hurried conversation across the desk instead of a more open structured debate to table all scenarios and agree on a cohesive plan of action.
The FCA has made clear that for the newly established Senior Manager Regime, diversity will be under scrutiny. This year – the first of the SMR – will be a landmark one. Prepare for some forensic investigation.
Here are some suggested agenda items your senior management team can be thinking about:
• If not already completed, can your finance team complete and submit your 2020 gender pay report to show commitment to this long-term initiative? If this is not possible, explain why, and also current and relevant progress to external and internal stakeholders to continue to close the gender pay gap;
• Try to reframe your corporate investment in diversity processes and activities. It is now no longer a luxury sport, it is a necessary investment into the sustainability of your operational costs. You can trim the budget but try to avoid cutting it completely; and
• Consider asking your chief risk officer to take on the diversity mantle or seek to establish a reporting line between risk and HR? The more it is embedded into your processes the easier it is to make more progress and to find a sustained clear signal from all the white noise.
Your sincerely,
Pension CEO
Sarah Dudney is an independent HR consultant and served on the Investment Association's Diversity Project's steering committee from 2016-2020
Welsh also believes that business leaders have begun to understand their employees better in the current COVID-19 lockdown and realise the importance of transparent communication.
"There are obstacles still and all the training in the world will not make everyone understand what it feels like to be excluded. We have to work harder to acknowledge privilege and eliminate it," she adds.
Professionals working in D&I say younger people who have grown up in an interlinked online world expect transparency to a greater degree than older generations. In addition, they may have been brought up to celebrate uniqueness – to their detriment some argue – which has fostered a more inclusive attitude.
The attitudes of the younger generation is also attributed to the rise of ESG – a Morgan Stanley study from 2019, for instance, finds that 95% of the Millennial generation (born between 1981 and 1996 according to one commonly accepted definition) are interested in sustainable investing.
Like ESG a decade or so ago, D&I could be seen as a 'nice to have' rather than a 'must' and many professionals wonder whether many D&I initiatives will survive the COVID-19 crisis as businesses focus on continuity.
Welsh believes that while the current challenges are a risk to D&I, enough companies realise that diversity and inclusion are crucial ingredients for long-term corporate sustainability and resilience.