The global insurance sector holds about $33trn (€30trn) of financial assets and insurers are the largest institutional investors in Europe. Besides their important role in supporting economic activity, insurers' investment decisions can influence economic growth and developments in capital markets.
Globally insurers hold about €30trn of financial assets
Their investment decisions can influence economic growth and capital markets
Insurers' approach to today's investment challenges could lead to competitive advantages
There are broadly five prevailing themes shaping insurers' investment strategy.
● First, the approximately $15trn or 25% of the global government bond market trading at negative yields is unprecedented. The challenge from a lower return outlook has encouraged insurers to diversify traditional strategic asset allocations seeking out higher risk-adjusted returns on capital.
Notable strategic asset allocation trends include increased exposure to alternatives such as private markets and investment-grade private credit. Investing in illiquid investments or non-traded assets offering higher risk-adjusted returns with diversification from public-market exposure can additionally improve liability matching and return on capital metrics.
This strategic shift requires robust liquidity-risk management frameworks to monitor liquidity risk and illiquid investment allocations to ensure they can be held without forced selling pressures. Enhancing governance around structuring, valuation, risk management, stress testing and internal credit rating methodologies throughout the investment lifecycle should underpin prudent holdings in illiquid private markets.
Another trend is adopting outcome-based investment solutions and multi-asset investment strategies to improve liability-driven metrics of existing portfolios. These developments can strengthen product innovation to offer insurers improved diversification and greater portfolio customisation.
● Second, there is an increasing focus on evaluating credit and liquidity vulnerabilities within corporate debt holdings in a maturing credit cycle. The International Monetary Fund (IMF) recently highlighted financial stability risks from low interest rates encouraging investors to search for yield by increasing holdings of riskier and more illiquid investments.
The stock of BBB-rated corporate bonds has quadrupled since the 2008 global financial crisis and today represents about half of investment-grade corporate bond markets. The National Association of Insurance Commissioners (NAIC) analysis of US insurers revealed that holdings of NAIC 2 (BBB) designated bonds as percentage of total bonds increased from 19.7% (2007) to 28.2% (2018). Similarly, European insurers' average exposure to BBB-rated corporate and sovereign bonds has increased from about 5% (2008) to over 20% (2017).
Successful positioning of insurers fixed-income portfolios requires regular assessment to monitor deterioration in capital position under potential recessionary scenarios. This includes reviewing resilience under credit downgrade, default and spread-widening stress scenarios, with particular scrutiny on performance of BBB credit exposures considering both idiosyncratic and systematic credit risk.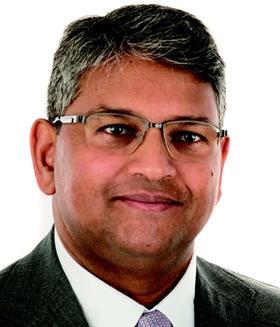 Market dynamics of dealer inventories and trading volumes are important factors when assessing potential levels of capital volatility associated with credit downgrades from BBB-rated corporate bonds to the approximately four times smaller BB market. To avoid pro-cyclical investment actions, evaluating access to market liquidity and feasibility of anticipated management actions to maintain or improve stressed solvency coverage ratios is essential.
● Third, there is a higher priority on ESG, sustainability and climate change risks.
Insurance supervisors have prioritised integrating sustainability and climate-change risks into insurance regulatory regimes. Climate-risk assessments are being incorporated within macro-prudential stress tests. The UK's Prudential Regulation Authority (PRA) was the first regulator to publish supervisory expectations on managing the financial risks from climate change. In September 2019, European Insurance and Occupational Pension Authority (EIOPA) published its opinion on sustainability risks within Solvency II.
These regulatory pronouncements are designed to ensure insurers embed financial risks from climate change and forward-looking climate-related scenario analysis into their risk-management and governance framework and the own risk and solvency assessment (ORSA) process. Financial risks associated with climate change, such as transition and physical risk factors are increasingly important in developing investment and risk-management strategies across multiple time horizons. Improved disclosure consistent with Task Force on Climate related Financial Disclosures (TCFD) will provide greater clarity on strategic resilience and decision-useful metrics to assess the impact of climate-related change on insurers operations.
There is greater consideration on how ESG factors are integrated into investment processes and the different approaches to responsible investment. Identifying climate risks includes assessing alignment of investment portfolios to the Paris Accords objectives and TCFD recommendations. However, a foremost challenge faced by policymakers is to establish appropriate classification systems or common taxonomies for evaluating sustainable activities and responsible investment opportunities.
"Looking beyond the 'lower-for-longer' base case scenario, insurers' analysis of adverse economic growth and inflation scenarios will have important implications on their strategic investment decision-making" - Richard Pereira
● Fourth, there is navigating and complying with an evolving insurance regulatory environment.
The ongoing European Commission Solvency II 2020 review includes change in three notable areas. First, changes to long-term guarantee measures including improvements to the volatility adjustment, a countercyclical measure important to the structure of insurers' fixed-income portfolios. Second, liquidity risk management planning, systemic risk management plans and ORSA are expected to play a more prominent role to identify and manage macro-prudential concerns to avoid systemic mispricing of risk. Lastly, interest rate risk and construction of the 'risk-free' interest rate term structure examines depth, liquidity and transparency of swap and bond markets. However, ongoing change in derivatives markets such as transition from the interbank lending rates has yet to be appropriately reflected in Solvency II changes.
The International Association of Insurance Supervisors (IAIS) impending risk-based global Insurance Capital Standard (ICS) is expected to become part of the common framework for supervising Internationally Active Insurance Groups (IAIGs). Phase 1 of the implementation of ICS will commence in January 2020, with a five-year monitoring period including confidential reporting to group-wide supervisors. Continued efforts are required to develop a final ICS that is implementable in the US and outcome equivalent with the US insurance regulatory regime to enable compliance for US IAIGs operating in foreign jurisdictions. Further, the IAIS's holistic framework to assess and mitigate systemic risk, including emerging risks, is also scheduled for implementation in January 2020.
● Fifth is the need to address key emerging risks and opportunities.
Climate change presents challenges to the insurance business model but offers new investment opportunities in greener technologies and sustainable infrastructure investment.
Resilience to digital disruption by embracing technological developments – for example, the internet of things, cyber security, artificial intelligence and big data analytics. Adopting advancements in technology can improve underwriting, operations, investment performance, risk management and customer outcomes. Global investment in 'insurtech' was about $4bn in 2018 and forecast to increase. Emerging tech opportunities can accelerate innovation around closing protection and retirement savings gaps.
There are also threats posed by geopolitical risks and macroeconomic instability. The last decade has seen unprecedented monetary stimulus from central banks, lower interest rates, large-scale central bank asset purchases and significant growth in global debt. Since 2009, global debt levels have increased by $73trn to about $251trn in 2019. Almost 76% of this increase is attributed to non-financial corporate and government debt. Recent IMF projections highlight slowing global economic growth risks with emphasis on the effectiveness of future monetary and fiscal stimulus measures. Looking beyond the 'lower-for-longer' base case scenario, insurers' analysis of adverse economic growth and inflation scenarios will have important implications on their strategic investment decision-making.
Insurers' approach to structural investment challenges and their ability to allocate capital efficiently to new opportunities can create a distinct competitive advantage. These strategic portfolio construction decisions have the potential to deliver superior returns on capital and positive outcomes for stakeholders over the long term.
Richard Pereira is head of global insurance asset management at Aberdeen Standard Investments. The views expressed in this article are his own