Danish academics' pension fund MP Pension said that, while the recent steep price falls on financial markets due to Covid-19 fears had hit its equity portfolio, the fund had already reined in its equities risk by 10% over the previous 18 months.
MP Pension is one of several Danish pension funds to have issued lengthy commentaries on their websites levelling with scheme members about the impact of market turbulence triggered by the coronavirus outbreak.
Anders Schelde, chief investment officer of MP Pension, wrote: "Lately we have further reduced the risk due to corona(virus). So we are currently down to approximately 24% in listed shares, which is low – and good in the current situation."
Schelde said in the post published on Friday that of course, the pension fund's remaining shares were being adversely affected, as were its investments in corporate bonds.
"By contrast, investment in government bonds has recently developed positively, because the prices have flown at a time when all investors are looking for safe havens," he said.
No one could predict how the outbreak would affect the global economy, and there was certainly a great risk of it getting worse before it got better, he said.
In such a situation, Schelde said, it was good to be a solid and well-consolidated pension fund such as MP Pension.
"Before this crisis, MP had room to lose all the value of our shares and still be able to meet the statutory capital requirements – and we can continue to do so," he said.
"Before this crisis, MP had room to lose all the value of our shares and still be able to meet the statutory capital requirements"

Anders Schelde, chief investment officer of MP Pension
AP Pension, meanwhile, commented that for the time being, it saw no reason to change its strategy.
The commercial mutual pension fund said in a commentary released on Friday that it focused on long-term goals and its established strategies, though from time to time it may be relevant to increase or reduce the risk in relation to that – in order to improve long-term returns.
Right now, though, markets looked neither very expensive nor very cheap, the pension fund said.
"That's why we at AP Pension are sticking to our course and staying close to our long-term strategy," AP Pension wrote on its website.
"So far we have come out of the falling equity markets of the last few weeks and days reasonably, but of course we have not been able to avoid losses," it said.
Separately, LD Pensions, which manages the mature non-contributory Lønmodtagernes Dyrtidsfond as well as the new Lønmodtagernes Feriemidler holiday allowances fund, said its key balanced fund option LD Vælger (LD Discretionary Investments) had suffered a 5% loss in the year so far, adding that the return could fall further.
LD Vælger is the investment option chosen by most members of Lønmodtagernes Dyrtidsfond, and contains a high proportion of gilt-edged bonds such as Danish mortgage bonds.
The coronavirus outbreak had put a significant damper on economic activity, LD went on to explain on Friday, adding that there was great uncertainty around the pandemic, which resulted in an expectation of significantly lower economic growth.
The recent collapse of the OPEC collaboration and subsequent sharp fall in oil prices had caused further negative corrections in stock prices, in the already nervous global financial market, the fund said.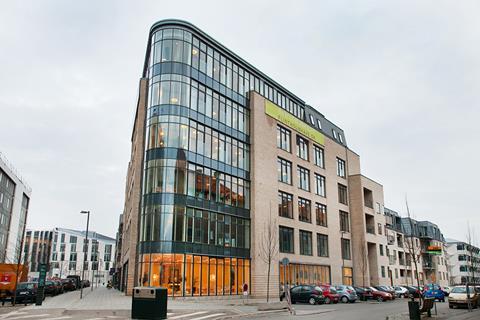 However, in the long term, LD Pensions said there was little doubt that stock markets would begin to rise again.
"Historically, however, there are many examples that it may take years for stock markets to get back to their former strength," LD said.
If governments succeeded in swiftly limiting the rate of COVID-19 spread, there were hopes that financial markets would return to normal more quickly, the pension fund said.
Among other Danish pension funds, Velliv commented on Thursday that it currently had a relatively cautious positioning in its actively-managed pension product in relation to its investment framework.
"Overall, we got through the sharp fall in prices in February better than the other commercial pension companies," said Henrik Henriksen, Velliv's chief strategist, citing the return of its medium-risk investment profile, which he said ranked highest at the end of last month among commercial competitors.
"At the moment we are maintaining our current market positions, which contain shock absorbers that help mitigate the negative impact of the strong falls in share prices," Henriksen said.