A former employment minister has been named head of Denmark's new pension commission, at the beginning of a week when the Social-Democrat government will unveil plans to enshrine early retirement as a right for those in certain tough lines of work.
The Ministry of Employment announced on Saturday that the new pension commission had now been set up and would be led by Jørn Neergaard Larsen.
The panel is being tasked with making recommendations on how the pension system can be improved, and forms part of the cross-party agreement of May 2019 – sealed before the Social Democrats came to power last summer – on an early-retirement pension for people worn out by particularly arduous occupations.
Danish lawyer and politician Neergaard Larsen was employment minister in 2015/6 in the government of former prime minister Lars Løkke Rasmussen.
He was also chief executive officer of the Confederation of Danish Employers for 19 years and among his many other roles, he has sat on the boards of major pension funds PFA and ATP.
Employment Minister Peter Hummelgaard said: "It is good that we have now set up the pension commission. A little later than expected due to the coronavirus, it must start looking at how our pension system can be improved."
The other members of the commission will be appointed during the autumn, the ministry said.
In brief, the commission's mandate is to:
Look at the pros and cons of models for differentiated retirement ages;
Investigate the link between life expectancy development and the number of healthy years of life that people in different groups in the population have;
Find out the effects that would arise from the national pension age rising at a slower pace for cohorts retiring from 2040, as well as consequences of proposals to freeze the retirement age increase at 70 in 2040;
Examine options for new forms of insurance schemes for the frail, for example under the auspices of ATP;
Follow up on the Senior Think Tank's (Seniortænketanken) recommendation for citizen-orientated simplification of the rules in the pension system;
Examine the extent of negative incentives for pension savings due to high compound marginal tax and phasing-out rates at the time of payment for benefit recipients.
Pensions and insurance industry association IPD welcomed the establishment of the commission, saying it was "spot on" in terms of the challenges the pension system was facing.
Karina Ransby, deputy director at the association said: "It is good to have a chair who has a long and in-depth knowledge of the Danish labour market and pension system."
She said it was positive that the commission was being mandated to look at the issue of retirement age flexibility.
"Retiring does not necessarily have to be an either-or decision. There has to be the opportunity to make a more gradual transition to retirement life too," she said.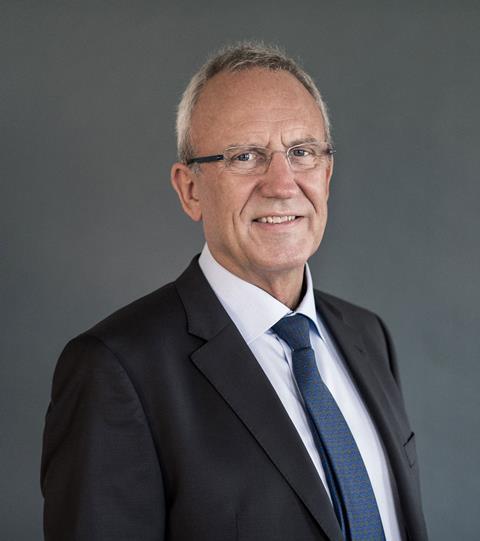 Hummelgaard said that after the commission had submitted its report – due by the first quarter of 2022 – its recommendations would then be discussed politically.
However, he said, this did not change the fact there was an urgent need to find a solution for those workers who, after many years in the labour market, were not able to keep up as the retirement age increased.
On this topic, Danish Prime Minister Mette Frederiksen and other government ministers announced in the newspaper Danmark yesterday that they would present their plan on early retirement tomorrow.
The proposal is to give certain workers the right to take their pension earlier – targeting construction and care workers, for example, who begin their working lives younger than others and typically have less formal education, according to the article penned by Frederiksen, Hummelgaard, Tax Minister Morten Bødskov and Finance Minister Nikolai Wammen.
"We completely agree that Danes should, as a general rule, work longer if we are living longer – that is the principle in the Welfare Agreement from 2006," they said.
But they added that not everyone could work hard until retirement age.
"Those who have had a long and hard working life deserve to be able to retire before they are worn out completely," the ministers wrote.
"Those who have had a long and hard working life deserve to be able to retire before they are worn out completely"
The government's support for the Welfare Agreement had been partly based on the possibility of taking early retirement using the early retirement pay (efterløn) system of pension benefits payable before the normal retirement pension kicked in, they said.
"But since we entered into the agreement, early retirement pay has fallen sharply. It has created injustices that we have a responsibility to do something about," the Social Democrats wrote.
"Therefore, on Tuesday we will present a right to early retirement, which we promised to Danes prior to the parliamentary elections last year," they said.
At the beginning of this year, as part of the May 2019 agreement, Denmark's new senior pension came into effect – an early-retirement pension for those with 20-25 years of full-time employment under their belts but who are not well enough to work more than 15 hours a week.
In their article, the ministers said there was nothing wrong with this scheme in itself, but that it could not stand alone.
"There is also a need for an actual right for those who started working early and have had a long and often hard working life," they said, adding that their proposal would involve an early retirement model which built on objective criteria, and did not depend on the judgements of doctors or case handlers.
Looking for IPE's latest magazine? Read the digital edition here.