The Dutch parliament has adopted an amendment that could make it illegal for pension funds to outsource the design and monitoring of their strategic investment policies to fiduciary managers.
Pieter Omtzigt, MP for the Christian Democrats (CDA) and the politician who tabled the amendment, said the measure implied that fiduciary management was no longer possible.
A pension fund would be allowed to contract out asset management, but not the responsibility for this task, he said.
If passed, the amendment would mean that a fiduciary manager could no longer supervise investment policy after a pension fund's board had made a decision on it, according to Omtzigt.
He said that the regulator, De Nederlandsche Bank, would have to guard the border between advice on investment policy and its implementation.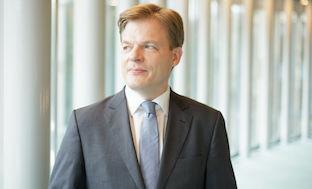 During a debate in parliament last month, the MP suggested that fidicuary management "should be abolished altogether, as it could hamper a pension fund being in control".
He added that "it wasn't by accident that fiduciary management has been forbidden in the US".
Wouter Koolmees, minister for social affairs, advised against the amendment, arguing that it was unnecessary as existing legislation already stipulated that schemes weren't allowed to outsource supervision of their investment policy.
As a pension fund's board must assess costs, risks and returns, there was no need to outlaw fiduciary management, he argued.
The Dutch Pensions Federation highlighted the legal responsibility of the board, echoing Koolmees' stance that boards could not outsource governance of the pension fund.
The industry organisation said it didn't expect contracts between pension funds and their fiduciary managers to change as a result of the amendment.
"It explicitly says that the board is always responsible, even if asset management has been contracted out," said the federation.