The Netherlands' five pension consolidator vehicles doubled their combined assets under management last year to €9.8bn.
A survey by IPE's Dutch sister publication Pensioen Pro has shown that the number of members in the general pension funds (APFs) has increased from 44,000 to 94,000 in total.
Aegon's APF Stap and ASR's Het Nederlandse Pensioenfonds (Hnpf) in particular experienced rapid growth. The company pension funds of Douwe Egberts (€1.8bn) and Sanoma (€600m) joined Stap during 2018, and the Pensioenfonds Arcadis (€1.1bn) moved to Hnpf.
The Centraal Beheer APF welcomed the €1bn company scheme of construction firm Ballast Nedam and the €165m pension fund of chemicals firm Cindu.
The APFs attracted new employer business, as well as existing pension funds: Centraal Beheer said 548 employers joined last year, adding 13,000 participants.
However, contrary to the previous year's survey, none of the APFs were in a position to announce new commitments.
Recently, the €1.1bn company scheme Randstad said that it had selected an APF, while the €1.5bn pension fund of automobile organisation ANWB also announced its intention to join a general pension fund.
Source: Pensioen Pro

| APF | Parent company | AUM | Members |
| --- | --- | --- | --- |
| Stap | Aegon | €5.8bn | 46,000 |
| het Nederlandse Pensioenfonds | ASR | €1.4bn | 14,100 |
| Centraal Beheer | Achmea | €1.3bn | 25,000 |
| De Nationale | NN Group | €960m | 5,900 |
| Volo | PGGM | €325m | 3,000 |
| Total | | €9.8bn | 94,000 |
The APFs indicated that they were upbeat about their prospects for 2019, with Arnout Korteweg, executive trustee at De Nationale APF, saying that his scheme had received approximately 30 information requests last year.
The interested schemes included pension funds with assets exceeding €2bn, he added.
Hnpf indicated that an increasing number of larger pension funds were assessing the option of joining an APF.
Centraal Beheer APF also reported "many" requests for information and proposals, adding that it expected to announce new entrants soon.
However, Korteweg said several pension funds were reluctant to commit themselves because of uncertainty about the future shape of the Dutch pensions system. In addition, consulting their many stakeholders was delaying the decision process.
Consolidators 'yet to reach scale'
According to Gerard Frankema, director of Stap, his APF was not operating under cost-covering conditions yet, explaining that the setup of the organisation was based on growth of the number of collective compartments for pension funds.
De Nationale's Korteweg said that up to €5bn of additional assets was needed to reach the APF's break-even point.
The €1.4bn Hnpf indicated that it would need assets under management of up to €7bn in order to cover its costs, while Centraal Beheer could not provide clarity on the issue.
Meanwhile, the liquidation of PGGM's Volo seems to be a matter of time, following the pension provider's announcement last year that it wanted to discontinue its APF.
Currently, Volo has the pension funds for Ortec and Jan Huysman as clients.
Eric Goris, Volo's chairman, said that it was assessing options for transferring its clients to another provider and subsequently liquidating the vehicle.
UK: Trustees lack awareness of new consolidators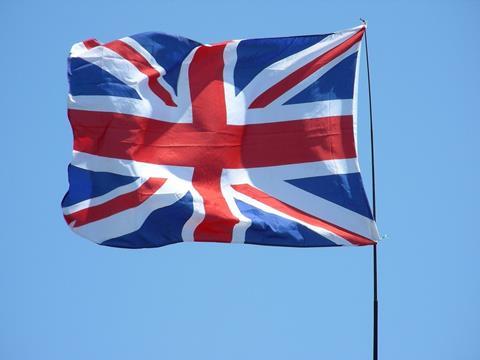 Meanwhile, in the UK, a survey by consultancy Hymans Robertson has found that only a quarter of trustees polled (25%) thought that transferring their pension scheme to one of the country's two commercial consolidator vehicles would improve the security of pension benefits, reports Nick Reeve.
The survey of 131 pension scheme trustees found that 35% hadn't heard of The Pension SuperFund, while 60% hadn't heard of Clara-Pensions.
The two companies emerged last year as independent consolidators for private sector defined benefit (DB) pension schemes. The industry is currently waiting for the government to outline the legislative framework for the new vehicles, although The Pensions Regulator has set out its guidelines and expectations for schemes considering transfers.
Alistair Russell-Smith, head of corporate DB at Hymans Robertson, said: "There is clearly a widespread lack of knowledge in the industry about the new players in the commercial consolidation market… [They] could benefit a significant minority of schemes, so it is vital the industry builds and grows its understanding about them.
"Even if an employer has previously been reluctant to make significant upfront cash contributions, the ability to get a clean break from their DB scheme at a lower cost than buyout could now be the incentive that drives a significant cash contribution today.
"Trustees concerned about the long-term covenant support should also seriously consider this option if the cash is now available. Without fully understanding the options available there is a chance that trustees could miss an opportunity to improve member security."