Dutch pension funds will substantially expand their investments in residential mortgages for the next few years, according to asset managers and the national regulator.
Managers that issue mortgages backed by pension money have predicted that pension funds will again make billions of euros available in the asset class in 2018.
Munt Hypotheken, which invests exclusively on behalf of Dutch pension schemes, said it expected to grow its funds by €3.5bn this year. Syntrus Achmea Real Estate and Finance expected to invest €2bn in new residential mortgages on behalf of institutional clients, mostly pension funds.
Dutch insurance giant ASR started a mortgage fund in 2017, with 70% of its assets supplied by Dutch pension funds. The group said it expected the fund to grow from €600m to €1bn in 2018.
Dynamic Credit, Aegon and NN IP were unable or unwilling to make a concrete prediction for 2018. They did, however, indicate that pension funds' investments in their products would rise. Aegon said it planned to launch a second mortgage fund in the next quarter.
The agreed or committed capital to the six leading managers granting residential mortgages currently amounted to almost €46bn, according to research by IPE's sister publication Pensioen Pro (see table, below). The majority was invested by Dutch pension funds. In addition, insurers made a substantial contribution, and charitable institutions sometimes participated.
Mortgage funds in which Dutch pension funds are invested. Source: Pensioen Pro

| Provider | Pledged | Invested | Dutch pension investors |
| --- | --- | --- | --- |
| DMFCO (Munt Hypotheken) | €12bn | €10bn | 15 |
| Aegon Asset Management | €12bn | €12bn | ca. 50 |
| Dynamic Credit | €10bn | not disclosed | not disclosed |
| Syntrus Achmea RE&F | €8.8bn | €8.8bn | 48 |
| NN Investment Partners | €2bn | €2bn | not disclosed |
| ASR | €0.8bn | €0.6bn | 14 |
The managers expected Dutch pension schemes to keep increasing their investments in residential mortgages beyond the end of 2018. Munt Hypotheken was the most specific, saying it wanted to grow to €20bn in mortgages being issued by 2020 – doubling its assets in three years.
The increase was expected to come from both current and new clients, the managers said. Several mortgage funds – including Syntrus Achmea, ASR, NN IP, Dynamc Credit and Aegon – said they would also target foreign money.
Mortgages offer investors a higher return than government bonds, for example (roughly 150-175 basis points), the managers said. The asset class is also suitable for matching long-term liabilities. Pension funds still invest relatively little in mortgages compared to banks and insurers – just 2%-3% of assets.
The predicted growth was underpinned by a report on credit markets published by regulator De Nederlandsche Bank (DNB) in 2016. In it, the regulator stated that, with unchanged policies, mortgage debt in the Netherlands was projected to grow from around €662bn in mid-2016 to €800bn-€875bn in 2025. According to DNB, pension funds and insurers would be quite able to cope with extra mortgage investments until 2020.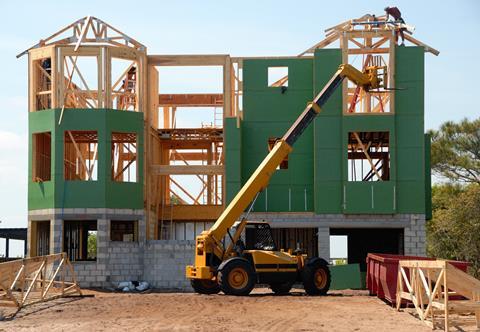 Beyond 2020
In its 2016 report, DNB said it presumed pension funds would not be able to absorb the expected growth of mortgage debt in the long run.
"The allocation of domestic institutional investors will at a certain point reach a level where any further increase is no longer attractive from a risk-spreading perspective," the report said. "There is also limited pension asset growth due to the increasing number of pensioners."
DNB stated that the growth of pension investments in mortgages after 2020 would mainly depend on the speed at which mortgage debt grew and whether the Netherlands' biggest pension schemes began investing in mortgages on a large scale. If the latter is the case, mortgage investments by Dutch pension funds would likely continue to rise right up until, and including, 2025. If just existing investors increase their allocations, capacity will run out in 2020.
Of the biggest Dutch schemes, civil service pension fund ABP and healthcare sector fund PFZW invested less than 1% of their assets into mortgages at the end of 2017. Metal sector schemes PMT and PME were at 3.7% and 4.5% respectively. PME said it hoped to have increased its mortgage investments to 6% by the end of this year.
The mortgage fund managers acknowledged that pension schemes could not increase their exposure to mortgages indefinitely. This is why several mortgage funds have also started to target investors other than Dutch pension schemes, both at home and abroad. Others are looking at other sectors of the lending market: Dynamic Credit, for example, plans to offer investments in buy-to-let mortgages and SME loans in the near future.