Finnish pensions insurance company Elo reported an overall return of 7.4% on investments in 2017, led by a 17% gain on listed equities.
The 2017 investment return marked an up from 2016's 5.6%.
Total investments grew to €23.1bn in value at the end of December 2017, from €21.5bn at the same point a year earlier.
Satu Huber, Elo's chief executive, said: "The return on investments for 2017 was the best in Elo's history. Global economic growth was a positive surprise and inflation remained moderate."
Hanna Hiidenpalo, the company's CIO, told IPE that besides increasing the diversification of its investments globally, Elo had also added allocation to strong-performing equity investments throughout the year.
"A successful foreign exchange strategy had a positive impact on Elo's overall profit, alongside equities," she said.
At the same time as making these changes, Elo reduced its hedge fund investments in 2017.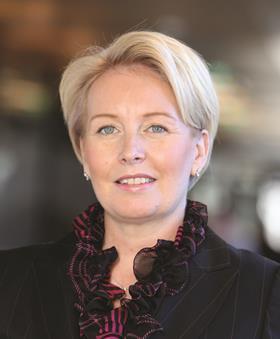 Reporting preliminary full-year results, Elo said that its investments in emerging markets had generated the best returns out of all asset classes, with direct equity investments in emerging markets having been particularly successful. This sector beat market returns by more than 20 percentage points, with a total return of almost 50%.
Hiidenpalo said one of the main investment risks was in the fact that market valuations were high in many areas. Other risks were that of a sudden or unanticipated change in central banks' policies or the inflation outlook, and the state of the economic cycle, she said.
In the next 12 months, Hiidenpalo said the pensions provider would concentrate particularly on assets managed by its own team.
"We have a strong focus on our in-house investments in various asset classes," she said.
Elo also planned to increase its direct investments, the CIO said: "I would say this is one of our main themes especially in equity, fixed income and credit."
In addition to this, she said the pensions provider could increase its infrastructure investments, depending on what deals came up.
"We have been active in infrastructure for many years and if we find interesting investment opportunities we have a mandate to increase these investments but on a narrow focus," she said. "We tend to analyse the energy sector perhaps more than other sectors."