European Long-Term Investment Funds (ELTIFs) can play an important role in kick-starting Europe's flagging economic growth. As an early part of the play by Jean-Claude Junker, the president of the European Commission (EC), for a Capital Markets Union (CMU), they could help generate growth, prosperity and jobs across the continent.
An EU framework for long-term funds was suggested in July 2012 as part of the EC's discussion points for UCITS VI. It was the first time it had considered how to better channel long-term capital into the economy, explicitly including private investors. The gap between first proposal and final agreement illustrates the complexity of the project.
ELTIFs are designed to fund long-term assets such as infrastructure and research projects. They are designed for investors that fall under the Alternative Investment Fund Managers Directive (AIFMD) regime such as pension funds, insurance companies and other professional investors. However, they are also open to certain retail investors.
The ELTIF framework offers a way of broadening the availability of illiquid assets beyond the core of large institutional investors. However, widening the scope of such investment presents problems. Lawmakers struggled to find a balance between securing the long-term financing stability required in real assets such as infrastructure with the liquidity needs of retail investors.
After much debate, a compromise was reached last November. ELTIFs were placed within the regulatory framework for alternative investments funds and managers. There were specific criteria on eligible assets, diversification, governance and marketing, including safeguards for protecting retail investors such as a special suitability test, risk disclosure and threshold obligations.
The regulation states that at least 70% of an ELTIF's assets must comprise long-term investments in areas including infrastructure, education, research and development. They are also open – subject to restrictions – to invest in real estate within the EU or other countries that meet international money laundering and tax transparency standards. In addition, they may invest in small businesses, other ELTIFs, European Venture Capital Funds and European Social Entrepreneurship Funds. The remaining 30% of the ELTIF's investments can be in liquid assets eligible to UCITS funds.
The regulation notes that they must hold a minimum of eight separate assets, with (as a principle) no more than 10% of its assets in any single investment. They also state that investors cannot redeem their shares or units before the fund's pre-defined maturity, which will be determined by the nature of the assets in which it is to invest.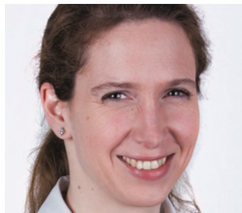 In addition, sponsors can structure ELTIFs as open-ended or semi-open-ended, allowing investors to exit before the fund has matured. Its shares and units may also be listed on a secondary market to enable investors to exit via trading.
At a glance
• The European Commission (EC) has introduced European Long-Term Investment Funds (ELTIFs) as part of an initiative to kick -start economic growth.
• ELTIFs are designed to broaden the scope of investment in long-term assets beyond the usual core of institutional investors.
• The EC hopes such investments will prove attractive to the environmental and social investment community but the requirements are not stringent at present.
ELTIFs should be attractive to investors because of the social and economically responsible nature of their investments. There are no stringent environmental, social or governance elements in the legislation as there was a concern that a further layer of requirements could act as a deterrent to capital inflows. Therefore, for the foreseeable future and unless additional
eligibility criteria are set at a later stage, the current structure occupies the middle ground. However, the Commission and MEPs hope they will be attractive to the environmental and social investment community. For both individuals and institutions, ELTIFs offer the opportunity to pursue their goals while participating in the financing of social goods or assets such as roads, schools and hospitals.
So far, only sophisticated individual investors have found it easy to access these investments. Although various individual EU member states have their own regimes for infrastructure and similar investments accommodating affluent retail clients, they tend to be opaque and complex. The introduction of ELTIFs provides a harmonised and reliable framework that is easy to grasp and to use. It is one that allows fund promoters to reach potential clients across the EU rather than be restricted by country borders.
So it all sounds good on paper. Given the convergence between locked-up long-term investments and the retirement needs of Europeans, there is no reason why it cannot be successful. Promoters and distributors will have work to do in managing the complexities of the retail investor assessment process and ensuring suitability tests. The long-term nature will raise questions about how and in what situations it bests serves the needs of retail investors.
With all European regulation, there is uncertainty about how it will be interpreted by individual member states and this is no different with ELTIFs. There may be some divergences as ELTIFs go live but this is unlikely to detract from an initiative which offers substantial benefits to both Europe's investors and its economy. Juncker's Green Paper on CMU looks into ELTIFs and asks for feedback on how the ELTIF framework could be made more attractive. That means there should be positive impetus and a potentially bright future for ELTIFs. All that is needed is for member states – or private actors – to unveil infrastructure projects that will whet investors' appetites.
Silke Bernard is a counsel at Linklaters