A custodian's view on how technology and a generational shift are powering the growth of ESG investment among European pension funds
Key points

Technology is enabling a transformational shift in ESG
A generational shift in attitudes to the wider, non-financial impact of investment decisions is becoming increasingly apparent
Regulation is driving greater disclosure on ESG practices
Our research finds that active ownership is the preferred approach of public pension funds
Strong growth in ESG investment among European pension funds is explained by a combination of three drivers – the regulatory environment, generational change and technology.
While the regulatory environment and generational change are driving the demand for ESG investment, it is technology that is enabling this transformational shift. One of the biggest challenges for ESG investment is the ability for institutional investors and asset managers to analyse their investments against sustainability factors. This is where technology is becoming an enabler, using data and data analytics to measure the impact of non-financial factors within investments.
The appetite of investors around the globe for responsible investment is accelerating. According to the Global Sustainable Investment Alliance, an organisation that promotes sustainable investment, $30.7trn (€28trn) was invested sustainably at the beginning of 2018, a 34% increase on 2016. European pension funds are among those institutional investors leading the way, in part driven by regulators pushing for greater ESG disclosure.
Global regulations have presented changing views of the importance of ESG disclosures. In some regions, regulators have discouraged pension plans from considering ESG investment options. However, the European regulatory environment is now actively fostering transparency and ESG considerations. Regulatory and industry bodies across Europe are mobilising to promote ESG consideration among pension funds, primarily by requiring institutional investors to disclose how they integrate ESG into the investment process. For example, the implementation in early 2019 of the EU directive on Institutions for Occupational Retirement Provision (IORP II) calls for greater attention to and disclosure of ESG factors in the investments process for pension schemes.
At the same time, the effect of generational change on society's attitudes to the wider, non-financial impact of investment decisions are becoming increasingly apparent. Studies have shown younger generations to be significantly more interested than previous generations in responsible investing.
As they age, they are expanding their share of global investable assets, in part through inter-generational transfer. They are also having a growing influence on the investment strategies of pension funds and other institutional investors, both directly as trustees, managers and end-users, and through governments and regulators.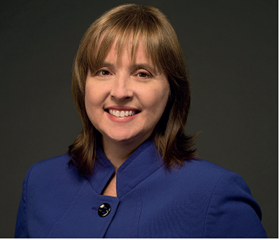 A European Commission High Level Expert Group has recommended that pension funds should consult beneficiaries on their sustainability preferences and build those into their investment strategy. As a result, various pension plans and related associations are debating this recommendation, with a spectrum of viewpoints emerging, mainly that some institutions want more guidance on how to provide ESG transparency to end-investors, while others want more freedom on how to and whether or not to implement measures that provide information transparency to end-investors.
This difference of opinion in part stems from the fact that ESG strategies are diverse. There are numerous approaches to putting ESG assessments into practice within an investment strategy, and within each of those, almost every institutional investor and asset manager bring their own interpretation, preferences and process.
Screening – either excluding investments in assets that are associated with a poor ESG rating or actively choosing investments that exhibit particular positive aspects – was once the dominant approach but other strategies are coming to the fore. Research suggests that consideration of material ESG factors in the investment analysis process – known as ESG integration – does not detract from performance, and in many cases can enhance returns. Assessing how companies manage things like waste management, community engagement and business ethics can support the investment and risk analysis process. When it comes to sustainable investing, ESG integration is now more popular than negative screening among investment managers.
The early findings from a survey we conducted with the Official Monetary and Financial Institutions Forum (OMFIF), due for release later this year, show active ownership to be the most popular approach for public pension funds to implement ESG. This is followed by ESG integration and then negative screening. Most funds undertake more than one route to ESG, with other popular approaches including positive screening, investment-sustainable finance assets such as green bonds, and impact investing.
Fundamental to all these ESG strategies is, of course, an assessment of the environmental, social and governance performance of the underlying investments. It is here where technology is playing an increasingly significant role. We are seeing growing interest from pension scheme clients in having tools and data to help make these assessments, understand the non-financial performance across their total fund, and help when undertaking investment manager due diligence.
Assessing ESG factors is a complex area with limited standardisation and multiple providers offering a range of tools to support investors in making their assessments. The most straightforward way of assessing ESG factors is through the use of publicly provided information by companies on their sustainability and ESG practices and policies. However, because many companies provide insufficient information, researchers turn to other routes, such as asking companies directly, looking at media and social media coverage and in reviewing resolutions at annual general meetings, tax policies and other practices.
"We are seeing a growing interest in fixed-income ESG – green bonds, social bonds, sustainability bonds and social impact bonds, as well as corporate bonds. These are particularly appealing to investors such as insurers and pension funds"
Equities, particularly the shares of large, publicly traded companies, are generally the easiest to assess. Consequently, other asset classes have often been underrepresented in ESG portfolios. This is changing, however, helped by tools coming to the market that include fixed-income scoring for corporate bonds as well as rating traditionally opaque investments like hedge funds. We are seeing a growing interest in fixed-income ESG – green bonds, social bonds, sustainability bonds and social impact bonds, as well as corporate bonds. The ability to assess such investments for ESG is particularly appealing to investors such as insurers and pension funds, with their significant fixed-income holdings.
Despite these advances, assessing ESG risks remains far from straightforward. There are variations in ESG methodologies, frameworks and reporting which can be scarce or inconsistent. The lack of standardisation creates difficulties in measuring and comparing non-financial performance, and remains a major hurdle.
We recently published a white paper suggesting that some critical elements are not in place, in particular common international standards to validate the ESG credentials of investments. Some progress is being made in this area, with governments responding to the UN Sustainable Development Goals by developing legislative proposals for sustainable finance, notably the measures set out in the European Commission's Financing Sustainable Growth action plan, which includes measures such as establishing an EU classification for sustainable activities, and creating standards and labels for green financial products.
In the meantime, investors are leveraging industry-level work on definitions, principles and frameworks alongside emerging data sources, from specialists with proprietary evaluation methodologies to new tools from well-established data providers, including rating agencies.
The investment industry is still at the early stages of developing the evaluation frameworks and information services to make informed ESG-based investment decisions, and the priorities of investors are unlikely to converge significantly. One thing most can agree on, however, is that ESG investment analytics will continue to be an interesting and fast developing area.
ESG is not static. Definitions and measures will continue to evolve.
Frances Barney is head of global risk solutions at BNY Mellon Asset Servicing. The views expressed are her own