Susanna Rust delves into the realm of emissions measurement in an increasingly carbon-sensitive world
Institutional investors are increasingly preoccupied with climate change and the investment implications of the seemingly ever-strengthening commitment by governments across the world to take action to cap global warming, as exemplified by the Paris Agreement of December 2015.
The first response of some investors in recent years has been to measure the carbon footprint of their portfolios, and to then seek to decarbonise. By the end of 2015, more than 120 investors with over $10trn (€9.4trn) in assets under management had committed to reporting the carbon footprint of their funds on an annual basis as part of the PRI Montreal Pledge, while the Portfolio Decarbonisation Coalition says it has signed up 27 investors representing over $600bn in decarbonisation commitments.
Companies, in turn, have come under growing pressure to disclose their greenhouse gas (GHG) emissions and more and more have been doing so.
Most large companies report their emissions information to CDP, the environmental data platform.
But just how are these emissions measured?
According to GHG reporting guidance from the UK's Department for Environment, Food and Rural Affairs (DEFRA), greenhouse gases can be measured by recording emissions "at source" or calculated by applying "conversion factors" to activity data, such as the amount of fuel used.
Recording emissions at source can be done by continuous emissions monitoring or periodically.
According to Grant Aguinaldo, a principal at California-based environmental consultancy Envera Consulting, "regardless of the method used to estimate the emissions, the data obtained from a direct measurement tends to be pretty accurate since it was measured directly from the emissions source".
It is also the most expensive, he argues.
And according to Andie Stephens, senior consultant, business advice at Carbon Trust, it is also "very unusual".
"That's because it involves actually capturing the gas and measuring it, so most things in carbon accounting are indirect," he told IPE.
This would mainly involve the conversion factor approach, although Stephens says the more common term is "emission factor".
Defra says these factors allow organisations and individuals to convert data about certain activity, such as distance travelled, litres of fuel used, or tonnes of waste recycled, into carbon emissions.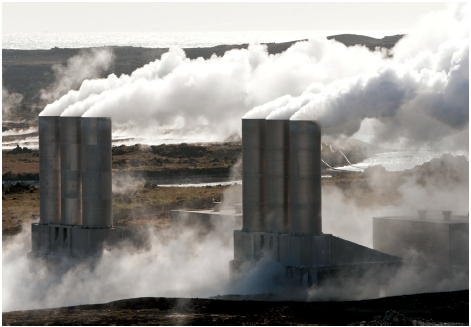 Stephens explains: "For corporates, the major sources of emissions will be energy use – electricity, gas, fuel for transport – and typically a company will take a primary measurement of what the activity is and multiply that by an emission factor."
Electricity use, for example, would be recorded in kilowatt hours (kWh) and multiplication by the emission factor would provide a carbon dioxide equivalent (CO2 e) figure.
There will be numerous inputs determining the value of any given emission factor, which will ultimately be based on scientific data stemming from primary measurement.
For electricity, for example, Stephens explains that the location and associated carbon intensity can mean conversion factors vary significantly, "depending on the grid".
"In France, where there is a lot of nuclear power, the emission factor for electricity is a lot lower than in the UK. In Iceland it's extremely low because they primarily use geothermal and hydropower, while in Poland it is quite high because they use a lot of coal for their electricity generation," he says.
Emissions from energy use count as Scope 2 emissions under the categorisation developed for the Greenhouse Gas Protocol (GHG Protocol), a respected greenhouse gas emissions accounting tool used by businesses and governments.
• Scope 1 emissions are direct emissions from owned or operated assets, such as the fumes from the tailpipes of a company's fleet of vehicles.
• Scope 2 and 3 emissions are indirect. The latter are from sources outside a company's direct control, such as those from suppliers' and distributors' activities, waste disposal, and use of sold products.
"In France, where there is a lot of nuclear power, the emission factor for electricity is a lot lower than in the UK, in Iceland it's extremely low because they primarily use geothermal and hydropower, while in Poland it is quite high because they use a lot of coal for their electricity generation"
Andie Stephens
According to GHG Protocol, for many businesses scope 3 'value-chain' emissions account for the biggest chunk of their carbon footprint – more than 70%.
This is where things can get pretty tricky, however.
In a note on GHG disclosure by North American companies, Trucost, a carbon and environmental data and risk analysis firm recently acquired by S&P Dow Jones Indices, said that "[w]hile an increasing number of companies disclosed the relevance of scope 3 emissions to their businesses, they also noted the challenge of actually calculating emissions".
It said that businesses use different methods to measure these emissions, such as primary data collection and high-level estimations and that companies increasingly use "spend analysis and environmentally-extended input-output life cycle modelling".
The latter approach, explains Carbon Trust's Stephens, is based on economic input-output (EIO) factors, which are developed by breaking down a country's economy into standard industry categories and calculating each sector's share of total national emissions based on its share of GDP.
"From that you get a CO2 equivalent kilogram figure per financial value of a given sector," he says. "You then take those factors and you look at what you've purchased, categorise that into the different industry sectors and apply the EIO factor.
"It's quite a crude approach because at the most there are a few hundred categories, but it gives a reasonable approximation."
Spend analysis involves looking at expenditure in different sectors and converting that using EIO factors into carbon emissions, adds Stephens.
A guidance note from the GHG Protocol addresses some of the "uncertainty" questions surrounding greenhouse gas emissions data.
It says that uncertainties associated with greenhouse gas inventories can be broadly categorised into "scientific uncertainty" and "estimation uncertainty". Additionally, it says:"Scientific uncertainty arises when the science of the actual emission and/or removal process is not sufficiently understood."
"For example, many of the direct and indirect emissions factors associated with global warming potential (GWP) values that are used to combine emission estimates of different greenhouse gases involve significant scientific uncertainty."
Estimation uncertainty, according to the guidance document, arises any time greenhouse gas emissions are quantified, which means that all emission estimates are associated with estimation uncertainty.
The point is that companies clearly have a lot to consider when it comes to measuring their carbon footprint and, ideally, also publicly reporting it. When they do not disclose the data or only insufficiently, providers of low-carbon indices have to estimate emissions.
And that looks like a different matter, with MSCI ESG Research earlier this year arguing that some methodologies based on Economic Input-Output Life-Cycle Analysis models overstated emissions eventually disclosed by companies by, on average, 208%.
"The result," according to Linda-Eling Lee, global head of ESG Research at MSCI, "[is that] some investors may think they have greater exposure to carbon than they actually have."
A chapter for another time perhaps.