France's ground-breaking reporting duty for institutional investors is being reassessed after a two-year test period
It is uncommon for a legal provision to acquire anything close to celebrity status, but in the world of responsible investment that has been the fate of Article 173, part of France's 2015 'energy transition for green growth' law.
Fleshed out by implementation decree in 2016, Article 173 marks the first time that climate-change and more general ESG reporting requirements were imposed on institutional investors – even though the duty was eventually introduced on a comply-or-explain basis.
Article 173 – Article 173-VI, to be precise – is often identified as an example of France's leadership in sustainable finance – the voluntary reporting framework developed by the Task Force on Climate-related Financial Disclosures, was only published in June 2017.
The Article asks investors to report on how they account for environmental, social and corporate governance (ESG) criteria, with specific mention of climate, in their investment policies. It also asks them to set out how they contribute to the low-carbon energy transition and other environmental objectives.
There have been two rounds of annual reporting since Article 173 was introduced, and implementation has been closely followed by some organisations. Novethic, a subsidiary of the state-owned Caisse des Dépôts investment group, is one such organisation, having surveyed investors' reporting in 2017 and 2018.
The ESG research organisation says its second survey shows the vast majority of the largest French institutional investors have become aware of their responsibilities regarding climate risk and broader ESG considerations as part of the management of their assets.
Progress was being made in some areas. Novethic found that 86% of investors who reported measure the carbon footprint of their portfolios. The report describes this step as "the inevitable preamble to putting in place climate analysis", and says the proportion of portfolios that is covered by ESG analysis is growing. Exclusion procedures, in terms of assets under management, are widespread.
Jean-François Boulier, president of Af2i, the French institutional investor association, says Article 173 has been the catalyst for significant change. Every year the association surveys its members, who between them have €2.2trn in assets under management, on their investment practices, and Boulier says in the past two years there has been a big increase in the proportion of respondents indicating they were integrating ESG criteria in the way they managed money.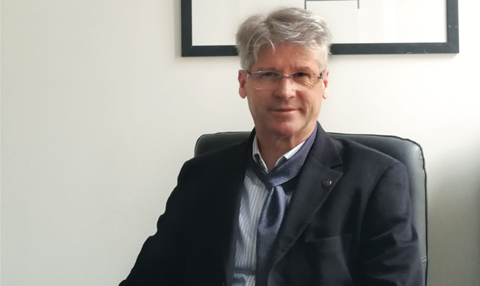 He says that in several cases, investors have had their eyes opened as a result of Article 173.
The reporting obligation had encouraged institutional investors to take what they had already been doing in the way of applying ESG criteria and extend this to cover more of their portfolio, adds Boulier. "That's what we see in the marketplace," he says.
Some investors explicitly link the steps they are taking to Article 173. UMR, the €9.1bn pensions mutual, says it developed two 'axes' of activity in the wake of Article 173: integrating a more refined evaluation of climate risk to better protect its portfolio from the negative consequences of global warming, and measuring the evolution of its portfolio's carbon footprint as a first step towards taking part in a global effort to reduce greenhouse gas emissions.
Room for improvement
And yet Novethic, and others, are not satisfied with the state of play.
The UN-backed Principles for Responsible Investment (PRI), for example, says Article 173 "has not yet achieved its original intent".
In a report produced as part of its Fiduciary Duty in the 21st Century programme, run in conjunction with the UN Environment Programme Finance Initiative and the Generation Foundation, the PRI attributed this outcome to the law having been introduced on a comply-or-explain basis, following policymaker consultation with investors.
"There is, however," the report adds, "no further guidance or agreement about the expectation of what would be a satisfactory explanation for non-compliance".
The PRI and the co-authors of its France roadmap report want the law to be changed so that all asset owners have to comply with Article 173 by 2020, and for the option to explain any non-compliance to be dropped.
At the same time, however, investors do not have to explain why they might not fulfil all disclosure requirements under Article 173.
According to Novethic, many French asset owners assume that Article 173's obligations do not apply to them, with 27 out of the 100 asset owners covered by its study not responding to the call.
However, some investors that are not subject to Article 173 have adopted the reporting framework anyway. Fonds de Réserve pour les Retraites does so, saying "to foster communication and transparency, it seeks to apply current best practice".
The PRI also wants to see the Article 173 framework altered – it wants the government to ask investors to disclose how their strategies are implemented and for reporting to be aligned across asset classes to ensure comparability.
The comply-or-explain approach and a lack of standardisation are also problematic in the eyes of Novethic's CEO, Anne-Catherine Husson-Traore. She makes several suggestions for how Article 173 could be improved, for example by requiring investors to set objectives for improving portfolio carbon footprints or by setting thresholds for investors' contribution to financing the energy transition as a percentage of total assets.
As much as many investors have proclaimed their wish to be part of the solution, targets linked to a 'green share' of investments are rare, says Husson-Traore.
Novethic found that investors' green investments declared in Article 173 reporting increased by 0.02% between 2017 and 2018, reaching 1.07%. Concluding Novethic's report, Husson-Traore suggests the need for Article 173 to be imbued with much greater "transformational capacity" if the radical changes that are needed to ensure global sustainability are to happen.
Boulier acknowledges there is still "much work to be done", but is wary of the government intervening with more prescriptive rules. "In light of the enthusiasm across the entire buy-side the state should not force things. Should things slow down or go in the wrong direction it can intervene, but in my opinion it would be counterproductive for it to do so now."
The government is required to carry out an assessment of Article 173's implementation after the first two rounds of reporting and by the end of 2018.
At the time of writing this had not been made public, but according to one source the expectation is that it will be out in early 2019 if not before. There may not be long to wait before more is known about the French government's own take on its pioneering Article 173.