The European Commission's plan to increase sustainable investment is a mixed bag
Key points
• The EU is planning to clarify investor duties on sustainability
• German associations are concerned that this will result in onerous regulation
• This should be clarified when the EC tables its legislative proposal in Q2, 2018
This March, the European Commission presented a series of proposals to harness the financial sector in pursuit of the EU's climate change targets. The sustainable finance action plan was anticipated, although some areas await further detail.
In the meantime, German representative bodies have given mixed reviews to the Commission's plan, welcoming some measures but expressing concerns about other aspects and, arguably, about the direction of travel.
BVI, the fund management association, says many of the recommendations met with its full support, for example the creation of a system for determining what activities can count as sustainable across the EU – a sustainability taxonomy, in the Commission's words.
It is, however, critical of other measures, such as the Commission's move to ask ESMA, the EU financial watchdog, to identify funds that only target short-term profits, based on the portfolio turnover rate and the length of security holding periods.
The association also repeated a warning to take care when the Commission went about its plans for asset manager duties, saying that ESG guidelines or specifications for investment strategies should not be anchored in regulation.
"Investors have to continue to be free to decide if and how they consider sustainability considerations in their investments," the BVI said in a statement.
This was before the Commission released its action plan, but participants believed they had a good idea of the direction of travel based on indications from the Commission and the recommendations of the High Level Expert Group (HLEG), which was advising it and which had published its final report at the end of January.
Aba, the German occupational pensions association, had not publicly commented on the Commission's action plan by the time of writing. However, Andreas Hilka, executive board member at the Hoechst Pensionskasse and chair of aba's investment committee, says the Commission's action plan "promises a number of initiatives, some of which are already beginning to be implemented".
It looks like occupational pension institutions will be affected by a number of measures, he adds, such as the creation of an EU sustainability taxonomy, disclosure requirements vis-à-vis beneficiaries and in particular the clarification of institutional investors' duties.
"We are faced with the threat of more EU regulation that is developed for the finance industry but ends up also having to be implemented by occupational pension funds," he says.
What concerns Hilka about the investor duty proposals? "The idea of integrating sustainability in investments is to be supported," Hilka says. "How this is done, however, should be left up to the institutions. We are critical of normative guidelines and further regulation."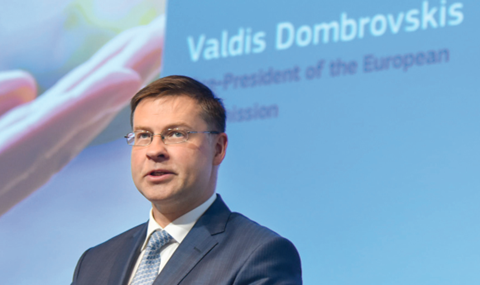 Aba's submission to the Commission's consultation on investor duties sheds light on its position. The consultation, which closed in January, sought views on what was a recommendation in the HLEG's interim report.
Aba welcomed the Commission wanting to promote the integration of ESG aspects in occupational pension funds' investment process and risk management, but said ESG criteria were only one set of criteria under possibly many others.
The response stated that aba "strongly argues against an EU-wide definition of specific ESG filtering criteria" because the choice of criteria was dependent on individual moral and value judgements, and that it "opposes any obligation for IORPs to include ESG criteria in business or investment decisions".
Aba also noted that the HLEG's final report met with a mixed review from PensionsEurope. The European association made clear that aspects were positive, but that there were a variety of ways in which individual pension schemes did responsible investments, and that the EU should refrain from an "one-size-fits all" approach.
Hilka also points out that the role and structure of occupational pension provision is heterogeneous in the EU and that Germany was traditionally a defined benefit country, where employers played a central role as sponsor.
It has also often been noted that German pension institutions have invested less in equity, where ESG is more established and advanced than in other asset classes, than UK or Dutch pension funds, for example.
Misconceptions?
Yet the concerns of aba and Pensions Europe may be unfounded, according to Nathan Fabian, director of policy and research at the Principles for Responsible Investment (PRI), which was an observer on the HLEG.
Speaking to IPE before the Commission announced its action plan, Fabian said: "I think there were some assumptions that the German pension association and others around Europe took, and one of those was that there might be some obligation to direct investments towards sustainable businesses."
This was not what the final HLEG report calls for, according to Fabian. "The HLEG did not recommend a requirement for pension funds to allocate to any asset class and so the decision-making of the pension fund still sits with the pension fund," he says. "And so in that sense there is no one-size-fits-all approach.
"I think that would be an area of great concern to the PRI and investors across Europe and so hope- fully one area of concern has been at least partly addressed."
For its part, Matthies Verstegen, policy adviser at PensionsEurope says the association must adapt to the Commission's thinking on investor duties' to sustainability.
The Commission itself has provided little substantial new information about its plan for investor duties beyond saying it would involve legislation by the end of the second quarter of 2018.
Dustin Neuneyer, responsible for the continental Europe network at the PRI, says there is a tendency among German market participants to view responsible investment as being about ethics, when this is not the case.
"The idea of integrating sustainability in investments is to be supported. How this is done, however, should be left up to the institutions"

Andreas Hilka
"The core of all this is really pure financial considerations," he says. "But that's not clear here in the market."
Olaf John, head of business development for Europe at Insight Investment and a member of aba's investment committee, cautions against misinterpreting the German investors' response to the HLEG report and sustainable finance moves by the Commission.
"This is not about reservations about ESG, this is about different views about how to implement ESG investing," he says. "There is a perception that German investors are not in favour of ESG, but I can assure you that is not the case."
The concern, rather, was to avoid adding to the administrative burden weighing on Germany's small pension schemes, adds John, in particular when it was "for something they were already doing. The last thing we need is another set of regulations for these schemes."
The fear is that greater regulation will deter employers from providing pensions, leaving fewer people covered. If the goal is to achieve a sustainable world, there might be better ways than increasing the burden on pension funds, John concludes.
The guessing will hopefully be over when the Commission does table concrete proposals. Whether or not the worries being harboured by some investor groups are assuaged remains to be seen.
Germany: A pensions transition
1

2

3

Currently reading

ESG moves unsettle

4