Italian pension funds have been late starters in embracing ESG principles but they are catching up fast
Key points
ESG is a new but fast-growing trend among Italian pension funds
Cometa, the largest Italian pension fund to have adopted ESG criteria, manages about €11bn for more than 400,000 workers in the metal industry
Eurofer, the €1.15bn pension fund for Italian railway compa- ny workers, takes a similar approach
The new ESG rules look set to make the selection of managers and investments more complicated
"There is a lot of enthusiasm in Italy about pension funds adopting ESG (environmental, social and governance) criteria for their investment strategies," says Simonetta Bono, business development manager at Vigeo Eiris, an international provider of ESG research and services with about 15 Italian retirement systems as clients.
The trend is young but growing fast. By spring 2020, Italian pension funds must adjust to the new rules that the Italian authoriti es introduced last January to comply with IORP II, the European Union's reform of institutions for occupational retirement provision. "That is the trigger for a new phase in the Italian market," says Andrea Nanni, a partner of Prometeia and head of pension funds and insurance advisory at Prometeia Advisor Sim.
The firm has about 35 clients among Italian pension funds and offers comprehensiveadvice to institutional investors rather than just ESG. "Some of them have already used ESG criteria for several years," he says. "But now they must do it for selecting money managers, evaluating portfolio risks and disclose them with information to their members and with their annual report."
The Italian pension funds industry has about €36bn in assets under management following sustainable criteria, according to a study by the sustainable finance group Forum per la Finanza Sostenibile (FFS). "Our estimate is based on data provided by 16 retirement systems that declared they adopted SRI [socially responsible investment] criteria for their strategies," says communication officer Federica Casarsa*.
In Italy the main obstacles to the adoption of SRI strategies are related to the time horizon, according to FFS. "To date, the investment strategies of pension plans are often oriented towards the short term," says Casarsa. "This is also due to regulatory constraints, for example, three-year renewal of the board of directors, reporting of the results on an annual basis, and inadequate metrics and incentives.
"They are also facing the development of financial markets in which more and more people would like to allocate their savings to activities and sectors consistent with a sustainable development model. The compression of the time horizon and the insufficient integration of social and environmental risks can generate a misalignment in the investment objectives. These contradictions are even more pronounced for the first-pillar pension schemes, which involve mandatory participation by workers."
Among the first Italian pension funds adopting ESG criteria, the largest, Cometa, manages about €11bn for more than 400,000 workers in the metal industry.
"In 2010 we started our commitment to SRI; we joined UN general secretary Kofi Annan's initiative, the Principles for Responsible Investment [PRI]," says Cometa general manager Maurizio Agazzi. "Then, in 2012 we adopted our guidelines in order to implement PRI. We hired Vigeo Eiris to analyse our portfolio and find out if any of the companies we invest in could expose us to risks related to environmental, social and governance problems." The results of the analysis are studied by Cometa's financial committee and eventually the board of director decides what action to take.
"Our approach is to engage the problematic companies, sending them letters, asking for more information and possibly meeting them," says Agazzi. "Besides, in 2016 we decided to disclose the carbon footprint of our portfolio. That is the initial point for future strategies such as diversifying our investments in favour of funds that specialise in climate change or divesting from fossil fuel companies. Also, since 2016 we have been using ESG criteria to select asset managers."
A similar approach is shared by Eurofer, the €1.15bn pension fund for Italian railway company workers. "In 2014 we decided to be activist with soft engagement," says Eurofer vice-president Fabio Ortolani. "Since 2015 we have sent 20 letters to companies and we got six responses."
The most important case was the Fundao dam collapse in Brasil. Two years ago, Eurofer asked BHP Billiton, the multinational mining company that was involved in the disaster, for more information. "They answered twice, explaining what they were doing for the environment and to support local communities," Ortolani says. "So we decided not to divest from BHP equities because we thought they were doing the right thing."
In 2017 Eurofer adopted internal rules about ESG criteria. "At the beginning of each year our board chooses the topic of our engagement activity," says Ortolani. "It could be security, or child labour, or the environment. Then we send letters to the companies that have problems with that topic. For sure, this soft engagement would have a stronger impact if done in pool with other pension funds." On some occasions Eurofer has joined forces with Cometa but it would like to involve all Italian pension funds.
Ortolani has high expectations for the new European Shareholders' Rights Directive, SRD II, that should be effective in 2020. "It incentivises institutional investors towards a long-term horizon," he says. "Its first goal is to increase the level and quality of investors' and money managers' engagement with companies they invest in. We are happy we are already in line with that policy. And we hope that the implementation of SRD II will be the occasion also to review pension funds' voting rights that today are exercised by money managers and to improve the disclosure of asset manager contracts and agreements."
Alfredo Granata, CIO of INARCASSA, the pension fund for engineers and architects, says: "We have been using ESG criteria since 2017 not because it's fashionable but because we believe they are an important complement to our institutional goal of prudent management of our assets."
Last year Inarcassa also hired Vigeo Eiris to analyse its portfolio and prepare an ESG report. "Around 70% of our total assets are monitored by Vigeo. The other 30% is in illiquid investments that are difficult to analyse with ESG criteria," Granata says.
Bono of Vigeo Eiris says: "Pension funds in Italy are smaller and younger compared with other countries, and they started to think about ESG later, but they are catching up quickly."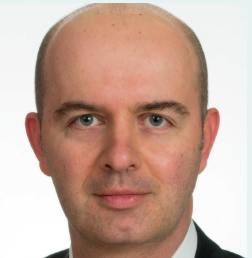 "In the past, the debate among Italian pension funds was about negative screening of investments, which can limit diversification and have a negative impact on performances," says Nanni. "Now the approach is much wider and nobody doubts that adopting ESG criteria is positive for long-term returns too."
Besides the soft engagement initiatives of Cometa and Eurofer, other Italian pension funds have already started ESG initiatives. Some, like Fonte, the plan for commerce, tourism and service sector workers, have given their money managers SRI benchmarks to use for selecting investments. Laborfonds, the plan for workers in the Trentino Alto Adige region, offers its members an option to invest only according to ESG criteria.
"Being small, Italian pension funds have a very lean organisation and they outsource most of the work," says Nanni. "The new ESG rules will make the selection of investments and money managers more complicated. So they also could be an occasion to strengthen pension funds' internal structures."
*The full report is available at: http://finanzasostenibile.it/attivita/operatori-previdenziali-e-investimento-sostenibile-4-edizione/
Private equity: Visions of the future
1

2

3

4

Currently reading

ESG picks up steam

5

6