How sustainable are real assets? Can property, accounting for one-fifth of carbon emissions, be green? And how future-proof are infrastructure assets? Jonathan Williams seeks answers
Alternatives and, more specifically, real assets again in fashion among pension investors. While the appeal of bricks and mortar has long lured trustees to property, the prevailing low-interest-rate environment has highlighted the security of income from well-regulated infrastructure and the potential of solid returns from agricultural land, attracting large inflows of investment. But the asset classes are arguably not the most sustainable, given the risk posed by unethically farmed land or the heavily polluting nature of airports and harbours.
Additionally, climate-conscious investors will note that real estate is responsible for a large share of global carbon emissions. In the UK, the property sector is the third-largest polluter at 18% of carbon, behind the energy production and transport sectors. For property to play its part in meeting agreed carbon-reduction targets, not to mention anything that might be decided at the December UN conference on climate change in Paris – it has to scale its emissions back by four-fifths of 1990 levels.
The answer to such problems is to improve energy efficiency and, along with this, enhance the overall sustainability of a building by tackling areas such as water usage and encouraging the construction of new developments near transport hubs that minimise the need for single-passenger car travel by office staff or residents. There are now numerous ways to assess how sustainable a property is, aided by the development of property certification schemes such as BREEAM, LEED and others.
But despite the urgent need to tackle energy efficiency – and the nearly immediate benefits once improvements have been completed – Tatiana Bosteels, head of responsible property investment at London-based Hermes Investment Management, admits political debates on ways of tackling carbon emissions are often forgotten.
"It's not an asset class – where does it fit, and how do we address it?" asks Bosteels. But she notes that the matter is gradually shifting up the political agenda. The UN-backed Principles for Responsible Investment and the UN Finance Initiative are gathering support for an investor statement ahead of this November's G20 meeting in Turkey. The current draft asks signatories to commit to energy efficiency being "fully embed[ded]" into the investment strategy, a commitment that would go a long way towards addressing Bosteels's concerns.
The investor-led Global Real Estate Sustainability Benchmark (GRESB) is another measure allowing assessment of the sustainability of holdings. GRESB was launched in 2011, backed by some of Europe's largest asset owners – including Denmark's ATP, Dutch asset managers APG and PGGM and the UK's largest pension fund, the Universities Superannuation Scheme. The benchmark has been successful in attracting asset owners and institutions, covering property worth $2.3trn (€2bn). Its attempts to improve sustainability practices have attracted so much support that a standalone measure for infrastructure was launched in September, already covering $1.5trn in assets. "It's not so much a comparator about returns, but a comparator about sustainable approaches," says Julia Prescot, chief strategy officer at infrastructure investor Meridiam, when discussing the new infrastructure benchmark.
The economics behind energy-efficient buildings also make sense, according to Don Jordison, head of property at Columbia Threadneedle Investments. "Really, it's good old-fashioned supply and demand," he says, noting that the younger, Millennial generation is often keen to work for employers perceived to be environmentally conscious which, in turn, is helped if their offices are of a standard that would help reduce the company's overall environmental footprint.
Developing markets are another key area of concern. Shami Nissan, head of responsible investment at the private equity firm Actis, which concentrates on emerging markets, highlights the importance of planning when ensuring a building is sustainable. She says several emerging markets can pose challenges in areas of basic infrastructure when trying to plan amenities common in Western countries, such as shopping centres. If the centre is only accessible via a congested road, or the road cannot be crossed by pedestrians to reach the mall owing to the lack of a footbridge or other basic structures, then it undermines the project's long-term viability, she says.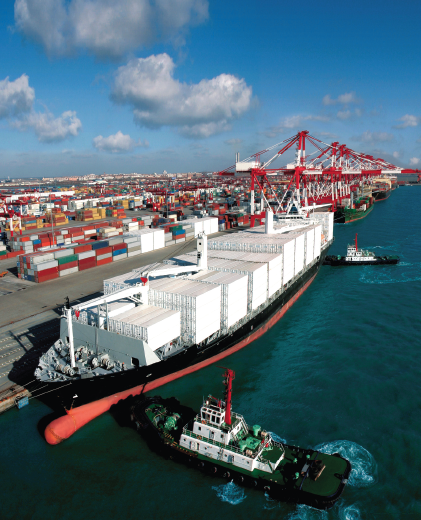 Green property indices such as the ones maintained by IPD, have also demonstrated outperformance above and beyond the existing market in areas of overall investment return, vacancy rates and average lease expiry – illustrating Jordison's assertion that supply and demand will drive the market in years to come.
But while real estate can more easily be made sustainable, infrastructure assets need to be examined from a number of angles to ensure they are future-proof. Consideration needs to be given to carbon footprint, longevity and, in cases such as ports, the main imports and exports. Does an investor interested in mitigating climate change want to be invested in a core infrastructure fund that buys a stake in a port largely used to export coal, for example?
Of course, some infrastructure projects can also be affected by climate change, so investors must consider whether an airport runway is high enough to withstand potential sea level increases. Other areas, such as the sustainability of wind farms, might seem less obvious, but the impact of changing climate patterns can still be keenly felt if the El Niño weather phenomenon, for example, results in changing wind patterns that mean a project is no longer profitable.
But Prescot says the best argument in favour of sustainable infrastructure – helping the population as a whole, as well as having a positive environmental impact – is that it avoids an increase in regulation. "Chances are, if you are irritating enough, you are likely to be regulated against," she says. She points to the example of how energy companies were scrutinised in the UK in the lead-up to the 2015 general election. A threatened price freeze proposed by the opposition Labour party was unveiled after public discomfort about perceived high price increases. She says this danger of "not being a good neighbour" can bring about regulation many would wish to avoid.
Access to sustainable real assets will grow steadily as building standards improve and the associated materials fall in price. But the continued focus on a need for renewable power and future-proof infrastructure, and the critical mass building up around urban population centres, creating backing for even better infrastructure, will steadily expand the investible universe.
Prized assets may soon not only include highly regulated airports and ports but also rail lines through growing and sprawling emerging market cities, or well-maintained motorways that improve traffic flow in congested urban hubs that lower pollution levels. Opportunities are only set to increase.