The world's biggest pension fund, Japan's JPY158.6trn (€1.2trn) Government Pension Investment Fund (GPIF), has chosen Standard & Poor's (S&P) to provide ESG indices for its growing equity portfolio.
For Japanese equities, the fund will use the S&P/JPX Carbon Efficient index, and for non-Japanese equities the fund will use the S&P Global Ex-Japan LargeMid Carbon Efficient index. JPY1.2trn of the fund's portfolio will track the indices, GPIF said.
"GPIF hopes that the selected global environmental stock indices will provide an opportunity for companies to work on carbon efficiency and disclosure," Norihiro Takahashi, president of the pension fund, said in a press release.
According to S&P, the indices "are designed to reduce exposure to high-carbon companies in a systematic way, while maintaining a risk/return profile similar to that of their benchmarks".
Takahashi said GPIF had selected the S&P indices because they were not based on divestment and included smaller companies not covered by other ESG indices.
The S&P indices are part of the GPIF's "themed indices" strategy, which also includes the MSCI Japan Empowering Women index. For the rest of its domestic equity exposure it uses "integrated ESG indices", including the MSCI Japan ESG Select Leaders index and the FTSE Blossom Japan index.
The S&P Global Ex-Japan LargeMid Carbon Efficient index is the first to be applied to non-domestic equities.
In October last year the pension fund amended its investment principles adding that "ESG factors should be taken into consideration in stewardship activities". According to its annual report, the fund has also joined "a research program to incorporate ESG factors in fixed income investment".
iShares launches inclusion and diversity ETF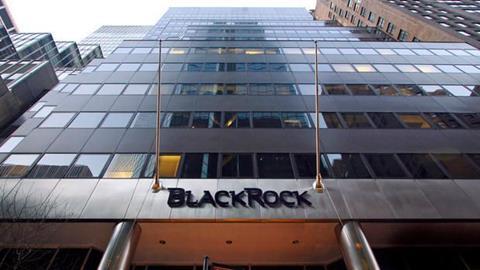 BlackRock and Thomson Reuters have joined forces to offer an exchange-traded fund (ETF) focusing on inclusion and diversity.
The iShares Thomson Reuters Inclusion & Diversity UCITS ETF is based on an index assessing more than 2,000 publicly-traded companies worldwide.
From those, the top 100 are selected according to 24 metrics assessing companies' diversity, inclusion and development qualities. The assessment also takes into account news and controversies.
"The increasing availability of corporate sustainability data, as well as advancement in technology, has made it possible to better measure and understand metrics, such as inclusion and diversity, from an investment perspective," said Brian Deese, head of sustainable investing at BlackRock.
Investment professionals introduce ESG guide
In Germany, the association of investment professionals DVFA has issued a glossary on terms and strategies around ESG investing.
The definitions and explanations should be seen "as contribution to the discussion surrounding the work of the EU Commission's technical expert group on sustainable finance", the DVFA said.
The association said it wanted to make it easier for German investors to identify suitable ESG investment products and "help avoid greenwashing".
However, it did not want to judge the quality of funds or their suitability for certain investors.
"The quality of sustainability factors cannot suitably be standardised given the very different needs of investors," the DVFA said.
The glossary and guidelines explain many aspects of ESG, from exclusion to divestment, best-in-class and critical viewpoints.
They also list possible ESG-related investments for each asset class, accompanied with critical notes.
The guidelines (available here in German) were compiled by Dirk Söhnholz, managing director of strategic advisory firm Diversifikator, and Ralf Frank, managing director of the DVFA.