In 2015, Europe faced the prospect of a million Syrian refugees fleeing from civil war, attempting to cross into its borders. The sudden influx created a political as well as a humanitarian crisis with Hungary building a 175km-long fence to prevent crossings from the Balkans.
The refugees may have fled because of war but refugees from elsewhere are often driven by poverty and insecurity. Across the Mediterranean from Europe, lies a continent that will soon be home to the world's largest workforce. Vast numbers of people will live and work in urban settlements that do not as yet exist. They will need housing, food, water, energy, health care, education and community, points out Gerrit Heyns, a principal at the initiative, 17Africa. If basic needs cannot be met, more crises will occur as future refugees flee poverty and insecurity, if not actual war.
It is clear, Heyns points out, that the physical and social infrastructure that serves 1.2bn Africans today is inadequate, especially in a world that has solved most of the challenges that Africa faces. "Unparalleled investment is required to employ, house, feed, power, educate, transport and care for these people, and the nearly one billion more, mostly urban Africans that will come over the next 25 years."
The corollary of this vast need is opportunity. Specifically, there is an opportunity for investors to access the full value chain of prosperous, inclusive and sustainable investments that arise through the transition to a thriving and regenerative Africa. Current economic models do not encourage sufficient investment in Africa to help satisfy those understandable wants. That suggests there could be a systematic failure in the models that must be addressed. To do so would be in Europe's self-interest rather than altruism.
In conversations and correspondence, Heyns explains that he, together with impact-investing veteran Laurie Spengler, created the 17Africa Initiative to help address the private capital financing gap in Africa. It is funded by the Shell Foundation, together with the UK's Foreign, Commonwealth and Development Office (FCDO) Impact Programme and the Omidyar Network (a philanthropic investment firm formed by the founder of eBay Pierre Omidyar and his wife Pam). The objective is to create an economic framework to encourage capital in support of the UN Sustainable Development Goals (SDGs) in Africa along the full spectrum of impact investment. Rather than adopting a proprietary approach, 17Africa has adopted an open-source approach. The latter makes the processes, maps, models and tools available to all. In the coming months, the 17Africa website will be hosted by the FCDO Impact Programme, publishing the outputs and continuing to update the work on a quarterly basis for the foreseeable future.
The 17Africa project, in concert with work done on Africa for the Global Steering Group on Impact (a registered charity), established that many of the obstacles to private investment in Africa are the result of deficits of trust and information. By inference, these deficits are, directly or indirectly, responsible for the mispricing of risk that leads to a lack of African investment. They are also to blame for the migration of capital to narrow asset class and industry silos across the continent.
Today, five years after the announcement of the SDGs, insufficient capital is still being deployed to achieve them. In Africa, says Heyns, the consequences of the inadequate attention being paid to solving the social, economic and environmental problems is stark. Of the current funding shortfall between what is necessary to achieve the SDGs and what is deployed around the world, about half of the gap, estimated to be about $1.2trn (€1trn) annually, comprises the shortfall for Africa alone. That is according to a report from the Brookings Institution in 2019 and a study by the United Nations Conference on Trade and Development (UNCTAD) in 2014.
The mispricing of risk that results from trust and information deficits leads to the perception that there are only limited investable opportunities says Heyns. Moreover, the lack of capital flow at scale contributes to a shallow pool of financial skills and immature financial markets. But even well-intentioned purpose-driven capital willing to address these challenges is hindered by return expectations. A habitual short-term outlook and a bias to single-asset-class silos makes matters worse. The problem is that, despite efforts by development finance institutions to catalyse private capital, the results have proved insufficient. There is no replicable framework to help investors address social inclusion and environmental sustainability in Africa. At least not in a manner that generates acceptable economic returns.
While the the UN SDGs may be laudable for most investment institutions, they are by-products of investment decisions, rather than objectives that drive them. However, an increasing number of asset owners and allocators are seeking a coherent view of the actual developmental benefits their capital creates. Nevertheless they struggle to incorporate this within traditional financial models. There is, says Heyns, a need for a structured investment methodology that helps investors address the barriers and challenges to SDG investment in places like Africa. He says a new approach is needed to accomplish the UN SDGs and deliver impactful opportunities in line with long-term risk tolerances and return expectations. That means the financial markets have to reframe conventional approaches to capital allocation decision making. The question is how.
Traditional value chains represent a set of sequential enterprise-level activities that shepherd a product or service from conception to customer. The 17Africa approach, by contrast, looks at an SDG value chain. This is a map of independent enterprises whose products and services, when considered separately and in aggregate, provide a transition pathway that helps to achieve a targeted SDG. This framework enables a purpose-driven investment strategy aimed at achieving a specific SDG while maintaining returns. It does so by considering the underlying economic activities through a solutions lens rather than as a group of enterprises tagged with reference to an SDG. Heyns's view is that, while this may sound daunting, it is a perspective shift rather than a paradigm shift.
Adopting an inclusive approach to investment across asset classes to achieve a targeted SDG objective with a focus on one or more SDG value chains means that opportunities become substantial. The opportunity set includes various forms of debt and equity to early stage, growth, exits and re-financings. 17Africa has explored an "outcomes architecture approach" that, Heyns says, is sufficient to create viable purpose-driven portfolios. But its most important conclusion is that the willingness of an investor to consider investments along the full spectrum of impact increased when that was framed as part of an SDG value chain. That includes investments at the deep end of the impact spectrum.
Heyns emphasises the importance of a clear investment strategy expressed in a manner where its outcomes can be more readily assessed. Investors tend to be more receptive to making portfolio decisions that straddle a range along the impact spectrum. That is rather than a binary yes/no determination on an individual investment basis.
It is clear that treating investment as a set of silos is not the best way of including commitments to achieving UN SDGs. Nowhere is this more true than in Africa. Creating frameworks that enable UN SDGs to be targeted by private investors while satisfying liquidity, return and risk tolerances may seem difficult. But, if 17Africa's initiative is anything to go by, it can be done.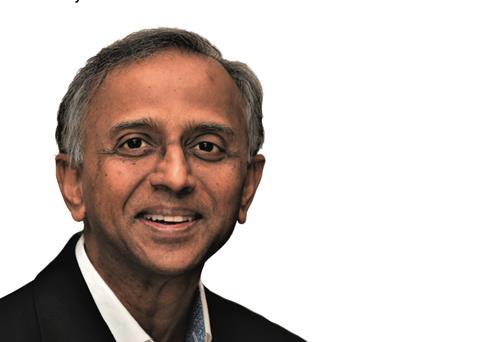 Joseph Mariathasan is a contributing editor to IPE and a director of GIST Advisory.