In recent months, the asset management industry has been dominated by adjustments inspired by the COVID-19 pandemic, such as changes in asset allocation, possible substitutions of managers and navigation in a new environment, particularly as it pertains to communication. This article will try to look beyond this and address the question of where the asset management industry is moving in the medium to long term.
The asset management industry is consolidating, which seems logical in the light of the rising costs associated with running an asset management company – compliance, regulation, trading, distribution, research, ESG, impact and the list continues. At the same time, the consolidation among investors is necessitating asset management counterparts to handle larger flows and deliver 'best-in-class' services. This trend will probably continue, and the large asset managers are perfectly situated to deliver benchmark results or enhanced management inclusive of the required ESG services in terms of exclusion and engagement.
The big question is, of course, whether consolidation among investors will result in an increased demand for (close to) benchmark strategies. One argument against this could be that large investors can produce (close to) benchmark management themselves and will look to managers for very active or unconstrained management, innovation, as well as ingenious ESG and impact solutions. The challenge may be that even in their active strategies, many managers tend to perform close to benchmark; the risk-management systems are first rate, but strong outperformance is less likely. This is due to capacity constraints and strong risk management systems.
This leaves room for smaller boutique managers with specialist skills and less assets under management to exploit. The challenge in this case is that the overhead costs, as mentioned above, are significant and difficult to stomach for smaller organisations. One solution may be to operate within the umbrella of a consolidating organisation that delivers shared services like trading, legal services, compliance and distribution. This will become an important way of working for smaller managers; particularly if the umbrella organisations strengthen their efforts on advancing affiliated managers in the context of ESG and impact.
One interesting aspect is whether asset managers can continue to attract the best talent and, if so, where it will go? Large investment factories will likely have some difficulty in succeeding with this, and perhaps they do not need it in a traditional set-up.
Of course, there may be attractive positions for specialists in IT or ESG research. It may be easier for smaller managers to attract the best brains, but brand value and other cultural aspects will play an important role for the top percentiles of graduates. Rest assured that start-ups are the shining light for many newcomers to the financial industry.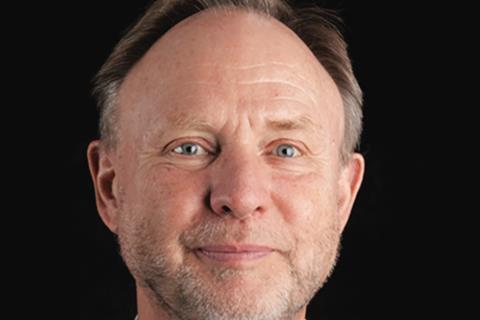 Generally, it could be interesting to discuss whether the asset management industry has fully exploited digitalisation, big data, or artificial intelligence (AI). The adaptation of new technologies in asset management has been disappointing and institutional management remains much as it was in the last century. Strategies exploiting big data and machine learning are popping up, but it is fair to say that this has not transformed the industry; we are not experiencing a quantum leap.
For a considerable time we have worked with six academic equity premiums – value, small cap, momentum, quality, high dividend and low volatility – of which some seem to be exhausted. Could we pursue new premiums in a systematic way through the use of big data and AI? It could be interesting to try. Likewise, the search for good managers is a challenging exercise, and both academia and the management industry have done (too) little to identify factors which could characterise managers with a higher likelihood of future outperformance. Some studies have been made, but most have been pretty mundane and trivial, big data techniques could assist in identifying factors that we have not even thought about. It is not data we are lacking.
Or could portfolios be constructed differently instead of constructing them using silos covering different asset classes? Could asset classes be defined differently? There have been attempts to group assets according to the underlying risk, but this could be done more thoroughly and precisely by AI and big data.
Do we even need asset classes? Any portfolio comprised of different asset classes represents a sub-optimised portfolio. One of the more promising exercises is being carried out by the Dutch fiduciary managers APG, PPGM and the associated affiliate Entis which uses AI to set a global standard for investing into the Sustainable Development Goals.
Of course, ESG and impact investing will continue to dominate the asset management industry, and all managers must adapt to this. What will shape tomorrow's offerings, and how do managers position themselves? Exclusion and ESG integration is today considered to be plain vanilla, and managers will have to prove how the two factors add to performance. Doing it as such is not sufficient; doing it well will be a competitive edge. In fact, ESG will become another discipline in active management and an understanding of ESG will simply enhance managers' ability to identify the best issues in a portfolio.
We are seeing new strategies – sustainable bonds, impact equity and ESG-screened factors – coming to the market every day. But is this temporary? Will ESG simply be a natural element in any portfolio? It must. Then more specialised strategies can satisfy the demand for dedicated impact portfolios. We can just hope that the terminology and the concepts of ESG will be clarified and unified, so that we can avoid the tedious discussions about semantics that are preventing a dialogue about the real substance.
Jesper Kirstein is founder and CEO of Kirstein