Data and analytics will remain a key challenge for custodians to integrate and comply with ESG regulations
There are still too many disparate sources and ESG scores
Custodians are building solutions individually and by partnering with fintechs
The focus on environment, social and governance (ESG) or sustainability investing is almost always on the front office. Fund flows, strategies and research have been centre stage. Often forgotten are the asset-servicing firms working in the wings developing solutions to help their clients evaluate, validate and comply with rules and regulations, particularly in Europe.
"Behind the scenes, securities services providers have a key role to play in enabling the sustainable transition of institutional investors and the wider industry by helping them align investment and financing activities with net zero and ESG-oriented objectives," says Laura Vitagliano, head of client engagement for sustainable finance at BNP Paribas Securities Services.
She adds: "The other important role we play is as partners in these clients' value chain. By committing to responsible business practices, service providers can help embed long-term sustainability into clients' operations, minimising risk and maximising positive impact."
In practice, this means continuing to offer the bread-and-butter services of safekeeping, settlement, valuation, custody and proxy voting at annual general meetings. However, there are services specific to ESG such as benchmarking, analytics and risk monitoring and reporting, according to a recent BNP Paribas global ESG survey. Asset managers are not only looking for custodians to provide quality, reliable and consistent data but also to have the acumen to integrate it effectively for investment decision making and number crunching.
Tricky NAVs and VARs
This is easier said than done. Take net asset value (NAV). It is a relatively straightforward process with custodians using data that is uniform across all information providers – namely, prices at the close of trading. An industry standard methodology is then employed to generate the final figure. The process is much more difficult with an ESG banner because of the disparate sets of information. There is no framework for measuring sustainability for assets. For example, some investors may put a higher priority on governance or environment over social issues.
It is the same with value at risk (VAR). "A key component of any investment strategy is to understand the risk factors at a security level," says Benjie Fraser, regional segment head for asset owners in Europe, the Middle East and Africa (EMEA) at State Street. "You need to be able to calculate the VAR, do stress testing and look at the exposures in the fund. What is different with ESG funds, is the lack of standardisation with the scores. It is difficult to get a broad perspective, which is why you need to work closely with data vendors and bring together all stakeholders."
Krishan Dave, head of investment risk and analytical services for Asia at Northern Trust, also believes that different vendors have different methodologies and interpretations on how to score companies. "There is a subjective component that limits the efficacy when comparing vendors," he says. "This can be navigated by using a single vendor as the key source for ESG analytics. When deciding which ESG vendor to use, it's important to understand how the underlying data is calculated; the number of data points; and whether the data collection is automated or uses a team of ESG experts – a mix of the two being the most effective."
For Guillaume Heraud, global head of marketing at Societe Generale Securities Services (SGSS), it is important to be able to "use a set of data required by buyside firms which comprise data from external data services and proprietary data cooked by each client. Segregation of each data set is, of course, part of the service."
"Securities services providers have a key role to play in enabling the sustainable transition of institutional investors and the wider industry by helping them align investment and financing activities with net zero and ESG-oriented objectives"

Laura Vitagliano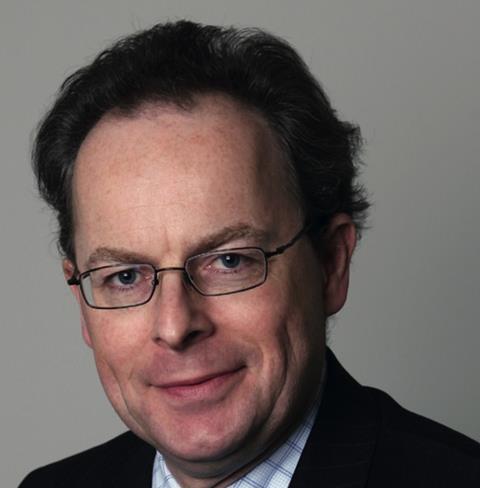 In addition, he notes, custodians need the ability to use proprietary data at each step of the operational processes, from pre-trade compliance checks to the last reporting production. "Also, being able to collect data from investee companies in the case of private market funds, which could not rely on data providers but need to extract their data directly from the [companies]," he adds.
These hurdles are far from new, but they have escalated exponentially partly due to greater inflows. Although 2022 has been a rocky year for all investments, the ESG momentum has gathered steam and is expected to continue over the next few years. A report by Bloomberg Intelligence estimates ESG assets under management will surpass $41trn (€39trn) by 2022 and $50trn by 2025, one-third of the projected total AUM globally. This compares with $35trn in 2020.
Europe, which accounts for half of global ESG assets, dominated the scene until 2018. The US, however, is now taking the lead with more than 40% growth in the past two years and is forecast to exceed $20trn in 2022, even if its pace halves this year.
Regulation
"When you look at available data from 10 years ago, the amount [of data] was limited," says Diane Eshleman, chief sustainability officer at Delta Capita. "Today we have the opposite problem. There is so much data, but it is inconsistent, and the benchmarks are not uniform, which just adds to complexity because it makes comparisons difficult," she adds. "These challenges have been out there for a long time but have also become more complicated with the new regulations such as Sustainable Finance Disclosure Regulation (SFDR) and MiFID II requiring greater transparency and disclosure."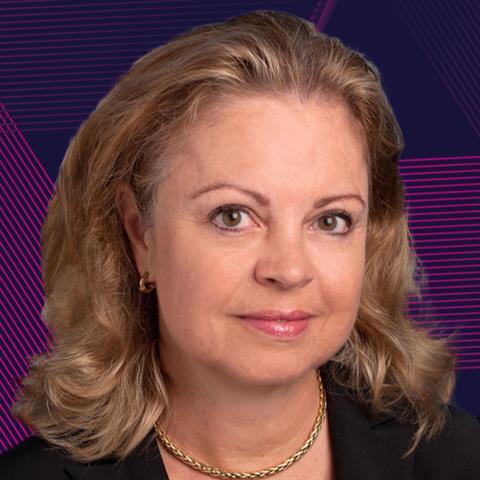 Regulations such as SFDR are looking for different information than in the past, according to Charles Sincock, UK ESG lead at Capco. For example, article 8 states that portfolios should promote, "environmental or social characteristics, or a combination of those characteristics, provided that the companies in which the investments are made follow good governance practices". This means looking at how ESG issues affect the outlook, and how a company is (or is not) evolving to promote positive change.
"It is not just about the financial metrics but also carbon footprint, resource scarcity, pollution, climate and diversity and inclusion," says Sincock. "Historically, fund managers did not have to collect these types of information because they did not need it for reporting purposes."
Standing out from the crowd
Not surprisingly, those custodians that can navigate the data minefield and provide consolidated services across portfolios will differentiate themselves. "It will be a continuing process and there will be ever greater collaboration with clients," says Mark Huamani, head of business development for data solutions at JP Morgan. "Asset servicing firms have to understand the data sets that are required, how it is being consumed and the best ways to integrate the ESG data with their clients' data. There will also be greater attention to curation in the future as investors do not want 400 different data points but only the data that is relevant to them."
Many custodians are already laying the groundwork. "All providers are building platforms connecting buyside firms, data providers and service providers, such as fintechs," says Heraud at SGSS. "In those configurations, asset servicers' mission is to provide funds and portfolio inventories and manage databases and communication means to optimise interactions and cover as many use cases as possible."