In the second of two articles on a new survey, Amin Rajan and Simon Klein argue that climate-change investing is mandating asset managers to be agents of change
Key points
There is a growing belief that global warming is material to a company's business performance
Climate-related passive funds are following a twin-track approach – vanilla and specialist
Stewardship that improves the beta quality is seen as a key criterion in selecting index managers
Pension investors' forays into climate-related passive funds are driven primarily by the belief that global warming is material to a company's business performance. Investing in companies that are adapting their business models is therefore likely to generate decent returns as their market value rises.
Technological advances that create cost-effective green energy and public policies that promote their adoption are also expected to turn climate change into a compensated risk factor over time.
These are among the key findings from our new global survey, Passive Investing 2020: Addressing climate change in investment portfolios.
It shows how pension plans worldwide are using passive funds to target long-term returns, while managing fat-tail or far-off risks.
Twin-track approach
Four characteristics underpin our survey respondents' current approach to climate-related passive funds. They have a moderate tracking-error range against their chosen parent indexes (figure 1).
They follow two distinct tracks – vanilla core funds and specialist high-impact funds.
The first, and the simplest track, aims to exclude high environmental polluters, such as fossil-fuel producers and power utilities that rely on them, to reduce the carbon footprint of the portfolio. Core climate-related indices fall into this category.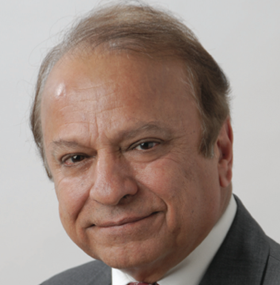 The second track, in turn, relies on two overlapping approaches. One of them takes a more holistic view to climate risks and opportunities. It aims to overweight companies that are positively exposed to low-carbon transition and underweight companies that are negatively exposed, while maintaining broad market exposure. This in the belief that successful investing is as much about avoiding losers as picking winners.
The second approach is based on the so-called Transition Pathway Initiative. It aims to focus on companies with a high impact on climate change.
It assesses them on how well prepared they are for the transition to a low-carbon world. The assessment relies on three criteria: companies' management of greenhouse gas emissions; the risks and opportunities related to their transition; and their carbon performance against international targets and national pledges made as part of the Paris Agreement.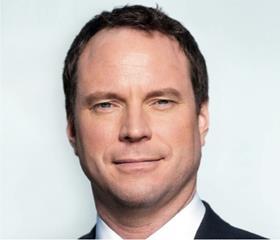 Currently, all the identified approaches are used by our survey respondents using climate-related passives, with 32% focusing on core funds, 29% on green finance indices, 26% on Sustainable Development Goals (SDGs) related indices and 10% on smart beta funds.
However, looking ahead to the next three years, the bulk of the increased allocation is likely to be channelled into SDG-related indexes (55%), smart beta funds (32%) and green finance indexes (34%).
This projected growth pattern reflects the growing demand for customisation and double bottom-line benefits. These three vehicles are deemed to be better suited to target positive externalities: reduced emissions; faster innovation in clean energy; lower energy costs; and more efficient use of energy resources.
In the process, the passive funds in use will continue to be underpinned by three asset classes – equities and, to a lesser extent, fixed income and real estate. Their coverage is expected to rise over the next three years, on the whole.
Equities were the asset class where climate-related indices first emerged 30 years ago and they have been subject to various refinements since then. Equity investing also offers two advantages that are valued by our respondents in their stewardship role: voting at the annual general meeting (AGM); and year-round engagement.
The mandated transparency and liquidity of equity markets make them an ideal vehicle for pursuing newly emerging investment themes like climate change and other SDGs. Another advantage favouring equities is the opportunity they offer to exercise a stewardship role via AGM attendance, proxy voting and year-round conversations (including virtual ) with investee companies.
Case study: going beyond box-ticking and dry data
"The question we wrestle with is how do you convert a company's carbon footprint into a simple neat metric, if the math behind it is unreliable?
"Hence, we want our passive fund managers to take their stewardship role seriously. Since they cannot walk away from poorly performing companies, they are obliged to stick to what they hold.
"So we expect our managers to exercise an activist role via regular engagement with investee companies – to raise the quality of our beta investments by building up intellectual capital on how climate change is playing out on the ground.
"Following the Global Reporting Initiative Standards, engagement needs to focus on narrative disclosure: the real-life stories of challenges, actions and outcomes that lie behind the dry numbers on carbon footprint. As investors, we need a vivid picture of the unfolding reality and progress on the ground with concrete examples.
"Rampant greenwashing has shifted the burden of proof to our passive fund managers. They have to go from words to numbers and the real-life examples behind them. Narratives can be a powerful influence on investment thinking."
– A US pension plan
This is in line with the new narrative; the role of human activity in global warming has been rising and with that has come rising expectations of what people want from companies and their shareholders. Via a raft of global initiatives, pension plans are now enjoined to exercise a 'duty of care' in the whole sphere of climate change.
The media has been quick to turn the spotlight on abuses that tarnish the reputation of the companies concerned and their shareholders alike.
The latter are often painted as financial bandits with no regard for their social responsibilities, as happened with two high-profile disasters in the US – BP's Deep Water Horizon oil spill in the Gulf of Mexico in 2010 and Volkswagen's emission-cheating scandal in 2014. Both events served to underline an important point: even global brands can be exposed to existential risks and inflict reputational damage on their shareholders.
Key manager selection criteria
Three criteria are used in selecting asset managers: first, their capacity and track record in delivering the 'green' agenda of their pension clients; second, the alignment between managers' business culture and this agenda; and third, their stewardship and proxy-voting track record. Greenwashing has tarnished the asset industry brand. The idea that passive funds are merely lazy owners of companies is no longer acceptable.
The three criteria are described below.
Track record on green agenda
For investors, climate change is an inexact science for two reasons. Data challenge is one of them; sorting signal from noise remains more an art than a science – as argued in our previous article.
Although progress in this area has been rapid, such challenges are likely to persist in the short term because the task is huge.
The second reason is what is often described as the 'uncertainty of uncertainty': knowing how physical and transition risks will evolve to reshape market dynamics as climate risks are priced in.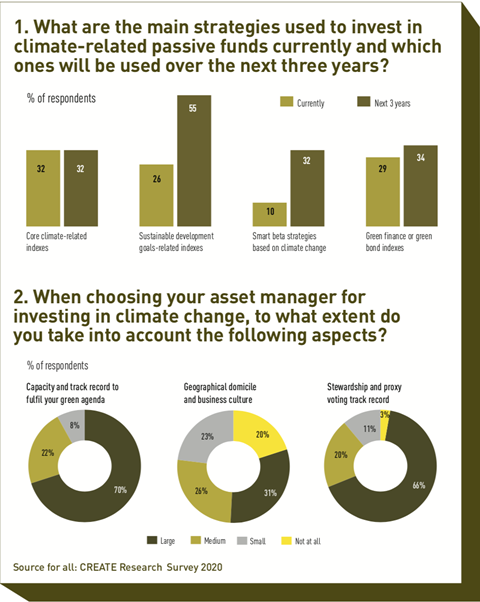 Hence, when asked the extent to which a manager's capacity and track record to deliver its clients' green agenda matters, 70% of our respondents said a 'large' extent and a further 22% said a 'medium' extent (figure 2, first chart).
The underlying reason is simple. There have been widespread concerns about greenwashing – asset managers repurposing old funds by giving them an ESG label without reorienting the underlying investment process. It is largely attributed to the data problems mentioned in our previous article (IPE July/August).
These are likely to ease over time, with concerted actions in progress by data vendors, index providers, asset managers and listed companies.
They aim to improve data quality and their definitional consistency within a widely accepted taxonomy. The tighter regulatory oversight – especially in Europe – is hastening the process.
Business culture
When asked to what extent geographical domicile and business culture matter in manager selection, respondents' views were somewhat divided: 31% said a 'large' extent, 26% said 'medium', 23% said 'small' and 20% said 'not at all' (figure 2, middle chart).
In our post-survey interviews, one point stood out: those saying 'large' or 'medium' extent were focused on business culture; on the other hand, those saying 'small' or 'not at all' were focused on geographical domicile.
They also underlined two points.One is that investing in climate change requires a corporate DNA built on the belief that the old ways of investing that ignore negative externalities from climate change will soon lose relevance in a changing world, as global warming comes to dominate investors' and governments' agendas.
It is also based on the belief that the requisite business values, investment processes and skill sets required by climate-related investing need to be in place, so that asset managers are equipped to deliver what they promise. Good stewardship practices backed by regular reporting are also vital.
Thus, the value proposition of climate-related investing needs to be embedded in the cultural fabric of asset managers' business models. It should reflect the fact that finance has to give something back to society as well as making a profit.
Narrative disclosures
In the past, providers of passive funds were seen as either putting their assets on autopilot and merely focusing on financial returns, or 'robo-voting' by automatically following the recommendations of proxy advisers on how to vote on various issues from executive pay to director re-election at the AGM.
However, with the rise of interest in ESG issues, passive fund providers are increasingly enjoined by their pension clients to take a more activist stance.
This much is clear from last year's DWS–CREATE survey report 'Passive investing 2019: the rise of stewardship'. It is also corroborated by this year's survey (figure 2, third chart).
It shows that stewardship and proxy-voting track record are now taken into account in manager selection: 66% of our survey respondents cited that it was to a 'large' extent and 20% said to a 'medium' extent. The case study adds colour to these dry numbers.
The Task Force on Climate-related Financial Disclosures (TCFD) has created a framework for best practice standards to help companies identify, disclose and manage climate-related risks that are material to their business, and report this information regularly to their shareholders.
It wants real-life narratives on progress on the ground.
Overall, stewardship is seen as offering a better model of capitalism with its focus on purpose, inclusion and sustainability. As such, it has become a key point of competition among index managers.
Concluding remarks
Climate-related passive funds aim to suppress the curve on greenhouse gas emissions. Over the rest of this decade, they are expected to advance in breadth and depth: breadth, by covering more asset classes; depth by increasing holding periods. They have proved resilient in the current crisis. They are set to mark a new foundational trend in the global pension industry.
Amin Rajan is CEO of CREATE-Research and Simon Klein is global head of passive Sales at DWS