The UN Sustainable Development Goals (SDGs) have caught the imagination of the investment world. For many in the millennial generation the idea that its investments should fulfil positive social or environmental impacts seems self-evident. Yet many asset managers still struggle to incorporate SDGs into their strategies. Nor do they hesitate to trumpet questionable ESG credentials to investors.
Separating the hype from reality is both a challenge and an opportunity. Can they enable investors to identify assets that are truly able to justify claims to create positive impacts as measured by the SDGs?
SwiSOX is a new "social stock exchange" that is hoping to connect social enterprises and impact investors. The initiative aims to marry investors with opportunities that are verifiably contributing positively to UN SDGs. Such enterprises are explicitly seeking to balance profit-seeking with the achievement of a social mission, for which the UN SDGs have provided a framework to position social objectives.
I spoke to Dominique Habegger, chief sustainability officer at de Pury Pictet Turrettini and Rajna Gibson Brandon, professor of finance at the Geneva Finance Research Institute, University of Geneva, and managing director the Geneva Institute for Wealth Management, about the vision outlined in a 2018 SwiSOX study paper*. The mission of SwiSOX, they explain, is ambitious. It is not just a "noticeboard" to connect investors and issuers. Instead it will perform the function of a true exchange. This means not only enabling primary issuance, but also a market place that provides sufficient liquidity for secondary trading.
The background to this initiative incubated by the association Sustainable Finance Geneva (SFG) is clear. Calamities such as the market failures evidenced by the global financial crisis of 2008 and rising inequalities have affected the psyche of both investors and entrepreneurs. According to the SwiSOX study, social enterprises are gaining momentum. They are supported by trends such as consumer awareness, the demands of a future workforce and technological progress. The Global Entrepreneurship Monitor (GEM) estimates that globally about half as many people are creating ventures with a primarily social or environmental purpose as those with just a commercial aim. Every third new start-up aims for social good.
Large companies with a social mission, however well or poorly formulated, have no problems in listing on stock exchanges. The problems lie with small and medium-sized companies for which listing may be too onerous. Even once listed, with little if any broker research, they may find it difficult to reach potential investors who are seeking to fulfil social objectives as well as achieving positive returns.
SwiSOX estimates that, leaving aside micro-enterprises, the total number of SMEs across the globe is about 15.3 million. That includes 13.6 million small enterprises and 1.6 million medium-sized enterprises. Of these, they estimate there are at least 16,000 medium-sized social enterprises globally which would fit one of the definitions of social enterprises. These medium-size companies are assumed to have sufficient financial strength, with turnover of $3m-15m (€2.5m-12.5m) and 50-300 employees, to meet the basic financial, reporting, transparency and disclosure requirements to justify a social stock exchange listing.
The approximately 14,000 medium-sized social companies within developed countries would be one of the clusters of potential listers for SwiSOX. These companies have a estimated aggregate capital demand of about $13.3bn. But, the SwiSOX study points out, even among wealth advisers that are aware of the concept, they argue that myths and misperceptions constrain the growth of the market. "For instance, it is often automatically assumed that impact investing requires a cut in financial performance, even though a growing body of literature has consistently provided evidence that risk-adjusted market-rate returns are achievable in impact investing," says the study.
Evaluating suitable companies for impact investors has proven to be challenging. The eligible universe is diverse, spanning numerous sectors, levels of risk, and returns. Sourcing the right deals and identifying appropriately mature companies can be costly, often requiring local support, especially for frontier markets. In addition, as the SwiSOX study points out, investors often seek to invest more capital than investees require, leading them to dismiss smaller deals.
The absence of standardisation and central platforms also means that exits from impact investments are not simple. "Investors agree that there too few suitable exit options, especially if investors pursue the possibility of a 'responsible exit'," says the study. Another obstacle is having objective measurements of UN SDG impacts given complex impact investment value chains. Many of these obstacles and needs from investors, argues the SwiSOX study, seem to indicate the need for a centralised platform for impact investments. The proposed SwiSOX exchange would enable social enterprises and impact investors to meet and satisfy their capital requirements. It would give them the confidence that the exchange can give all participants confidence in the credibility of potential counterparties.
The SwiSOX study envisages the goal as becoming the top transactional platform for all impact investment related transactions. But achieving success depends on SwiSOX adopting the most promising products and matching them efficiently with impact investors. To do so, the platform has to provide accessible and state-of-the-art technology. This must support the efficient allocation of capital while ensuring safe transactions of securities.
Creating that ability from scratch is unrealistic. SwiSOX has instead, entered into a collaboration with the Berne Stock Exchange to provide the infrastructure. The foundation of the value proposition is built upon the promise to offer a true additionality. That means first, bringing in new issuers (especially social enterprises) to the market that would otherwise not reach this stage of growth. Secondly, bringing in new investors to the market that might otherwise not invest – these, they believe, need to be the right investors (patient, committed) to the right companies (socially motivated).
Other objectives include bringing in more capital into angel investing by extending the venture capital continuum into public listings. They hope to offer an exit opportunity for early investors and engage retail investors in impact investment. Perhaps the most challenging objectives would include creating a liquid secondary marketplace for impact investments, that may require marketmakers. SwiSOX is in discussions with banks to address.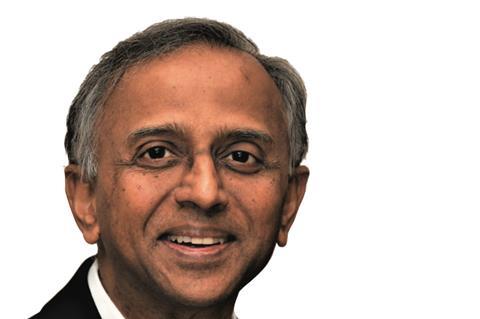 This task and all the others required to turn the initiative from a theoretical set of plans to reality first requires, say Habegger and Gibson Brandon, an entrepreneurial CEO. It is a risky venture in many ways but for the right person passionate about creating a sustainable world it could be a lifetime opportunity.
* 2018, SwiSOX – A social stock exchange to connect social enterprises and impact investors. Sustainable Finance Geneva, funded by the Swiss National Science Foundation. Written by iGravity Impact Investment
Joseph Mariathasan is a contributing editor to IPE and a director of GIST Advisory. GIST provides impact evaluations for Swisox