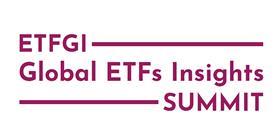 After watching the status of Covid-19 in New York it does not look likely in-person events will be realistic before the end of this year. Therefore, we have decided to move our Global ETFs Insights Summit, New York which was planned for April 2 in New York City at the Metropolitan Club to a virtual event on the afternoons of July 28, 29 and 30 from 2:00 pm – 5:30 pm EDT.
Register now to join us! Free registration and CPD educational credits are offered to buyside investors and RIAs. Early bird rate for all others in the ETF ecosystem ends on July 10.
Featured fireside chats will include:
Alex Matturri, Retired CEO, S&P Dow Jones Indices
Anna Paglia, Global Head of ETFs and Indexed Strategies, Invesco
Rick Redding, CEO, Index Industry Association
Click here to see the full list of confirmed speakers
Panel discussions and fireside chats offer an opportunity for substantive and in-depth discussions on topics including:
An Appraisal of Regulatory Issues impacting Market Structure and ETF Trading
An Investigation of Semi- Non-transparent Active ETFs
ETF Trading – Creating Better Trading Systems and Trading Tools
Impact of Regulations on Investor Choice
Portfolio Construction – How are Institutions and Financial Advisors Using ETFs?
ESG and Sustainable Finance
What are the Future Trends that Will Impact Investor and ETFs?
Click here to see the full agenda

The platform we've selected opens the door to a virtual experience that is as similar as possible to an in-person event. Attendees will see and hear from expert speakers, be able to ask questions, receive CPD educational credits, enjoy networking opportunities, visit our sponsor exhibit booths, attend virtual happy hours, and the first 100 registered attendees that attend the event will receive branded promotional items from our sponsors.