Key regulatory issues summarised
Denmark: focus on consumer protection
Over recent years, the Danish pensions industry has shifted from guaranteed with-profit pensions towards non-guaranteed market return (unit-linked) products or pensions with a lower guarantee level.
This is because of a number of market developments, including an increasing number of insurance regulations which have raised the capital demands related to guarantee products, making them more expensive and limiting how pension savings can be invested.
In February 2017, the Danish Financial Supervisory Authority published a discussion paper on the adequacy of consumer protection for non-guaranteed pension products.
Concurrently, the industry, led by the insurance and pension association (Forsikring og Pension), has been improving the information on risk and return provided to scheme members.
It is working on:
1. New standards for calculating pension forecasts, incorporating risk;
2. Improved information on investments;
3. A unified and simple categorisation of risk for non-guaranteed pension products; and
4. Best practice guidelines on how life insurers adhere to the prudent person principle.
The Forsikring og Pension board approved the rules, including specific models, in February and is expected to publish them this month (March 2018).
Meanwhile, the government is updating the guiding measures on responsible investing. These were first issued in 2010.
They will be updated to reflect that responsible investing is a global issue, and the development of internationally agreed principles such as the UN Global Compact.
Finland: holistic risk approach
Pension reforms, affecting all statutory pensions, took effect in 2017. From 1 January 2018, the retirement age has risen by three months per age cohort for people born in 1955 or later. The retirement age for those born between 1962 and 1964 will be 65 years. So the eligible age for old-age pension will rise to 65 years, and during the 2020s, will be linked to life expectancy.
The third and final phase of solvency regulation reform took effect at the beginning of 2017.
Part of that regulation raised the equity-linked ratio – which shows how pension funds collectively bear the risk caused by stock market fluctuations – from 10% to 20%. On 1 January 2017, the ratio was raised to 15%, and on 1 January 2018, to 20%.
This allows funds to invest more in equities, because it moves the investment risk from a pension fund to the whole pension system.
A law on the incomes information system was enacted in January 2018, setting up a new Incomes Register from 2019 onwards.
The Incomes Register is a centralised national database of income information at an individual level. It will contain comprehensive data on earned income, pensions and benefits. Data providers will report information in real time, at the level of individual payments.
The first rollout of the Register covers earned income data: all payers must start submitting as of 1 January 2019.
In its second stage, the Register will be expanded to include pensions and benefits. Earnings-related pension providers must begin submitting data from January 2020.
From 1 January 2019, earnings-related pension providers will be able to use the information contained in the Incomes Register.
At the end of 2017, the Committee on Renewal published its report on work rehabilitation.
It was set up by the ministry of social affairs and health (MSAH), and included experts from ministries, labour market organisations, research institutes, political parties and non-governmental organisations.
The report is a blueprint for the complete overhaul of the rehabilitation system, which consists of several subsystems. There are 55 development proposals.
MSAH is starting another project, covering rehabilitation performance, work ability assessment, and customer planning, among other issues.
Legislative proposals for earnings-related pension providers will be prepared as early as 2018.
There are also plans to develop the regime governing survivors' pensions. This replaces income that is lost when a wage earner dies, and takes the form of a surviving spouse pension or an orphan's pension.
Last year, MSAH prepared models for developing the system, all of them had an emphasis on pension benefits for families and families with children. However, there is no timetable for this.
Plans to reform the provision of social and health services (Sote) will affect occupational pensions.
The Sote reforms are intended to transfer social and health services from the public to the private sector, starting in 2020.
This could mean that the pension plans of 220,000 municipal employees are transferred from the municipal pensions system (KuEL) to a mandatory defined benefit arrangement covering private sector employees (TyEL).
Four working groups are preparing reports on the legislation.
A number of pieces of EU legislation have been, or are about to be, incorporated in Finnish law.
These include the Act on Preventing and Clearing Money Laundering and Terrorist Financing, enacted in July 2017, implementing the EU's Fourth Money Laundering Directive and covering pension insurance companies.
During 2017, the Finnish Pension Alliance (TELA) updated its guidelines on preventing money laundering.
In January 2018, MSAH asked stakeholders for opinions on a draft proposal to amend social security and insurance legislation – such as the Employees Pensions Act – as a result of the EU General Data Protection Regulation (GDPR).
The legislative changes will come into force at the same time as the GDPR – 25 May 2018.
A working group set up by MSAH has prepared legislation to bring the Insurance Distribution Directive into national law, applying to insurance intermediaries for pension insurance companies.
As of February, the legislation was being debated in Parliament and expected to pass into law.
Meanwhile, MSAH is implementing IORP II.
Germany: stronger occupational pensions
Two major legislative changes came into effect on 1 January 2018.
The Law to Strengthen Occupational Pensions (Betriebsrentenstärkungsgesetz, or BRSG) is the biggest recent change to the pension landscape. For the first time, pure DC schemes without guarantees and auto-enrolment are possible, but only if agreed between the collective bargaining parties (unions, not works councils).
Several other modifications were also triggered by the BRSG. For instance, the limit for tax free contributions to external pension providers has been increased from 4% of the social security contribution ceiling (2018: €3,120 pa) to 8% (2018: €6,240 pa).
Unfortunately, this is not reflected in the social insurance regulations which still say that only a maximum contribution of 4% of the social security contribution ceiling is exempt from contributions.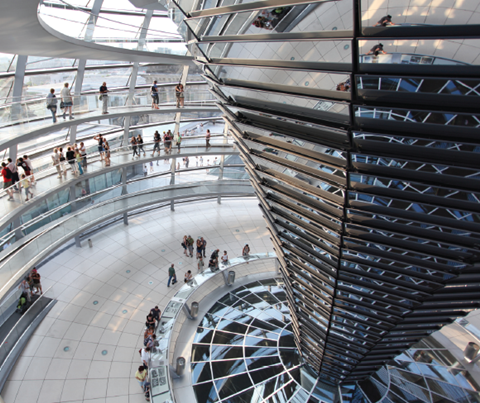 Employers can enjoy a 30% tax credit if they support low earners (salary up to €2,200 per month) by paying contributions to external pension providers. The tax credit is limited to new or increased contributions between €240 and €480 per year.
Another change which will not come into effect before 1 January 2019 (or 1 January 2022 for existing promises) is where the contributions to an external pension provider are financed by the employee, saving the employer from social insurance contributions. The BRSG requires the employer to increase the employee-financed contributions by 15%, although this is limited to the actual saving.
The EU Mobility Directive has been implemented. Lower vesting requirements now apply – three years reduced from five, and the minimum age at leaving reduced from 25 to 21. Employers are also required to index vested claims if the employee leaves before the pensionable event occurs.
However, there are exemptions. For instance, pension schemes are excluded if they were closed to new entrants on 20 May 2014 or if indexation is not granted to active employees.
A ruling by the Federal Labour Court – the Bundesarbeitsgericht (BAG) – has led to extensive debate. It had to decide whether a pension scheme with unusual rules met the definition of a contribution-orientated pension promise according to § 1 para. 2 No 1 of the Occupational Pensions Act.
The BAG held that it is not sufficient if the plan defines the actual pension by linking a notional contribution to the performance of an investment fund. Instead, according to the court, the plan must define a definite conversion of the notional contribution into the (minimum) future pension claim, ie, a guarantee.
It left open the exact requirements for such a definite conversion.
Dirk Kruip, head of legal, Wiesbaden, Willis Towers Watson, says: "This is important, as a popular plan design provides for a guarantee equal to the sum of all contributions paid into the scheme with additional pension entitlement being subject to a positive investment return."
Kruip adds: "The current state of the legal discussion of the BAG ruling is that this plan design is still compliant with the law."
In another ruling, the BAG confirmed that a pension scheme may be set up via a works council agreement, and that plan rules may refer to the regulations of an external pension provider at any specific time. However, a plan member must only accept changes to regulations made by the external provider if the requirements for changes of works council agreements are met.
The Federal Social Court – the Bundessozialgericht (BSG) – has confirmed that transitional allowances (Übergangsgelder) are not subject to mandatory social insurance contributions. These are payments made by employers between an employee's leaving the company, and their retirement.
Moreover – and in contrast to the existing opinion of the social insurance institutions – a transitional allowance does not automatically transform into a pension (thus triggering social insurance contributions) when the employee reaches eligibility for an early statutory pension, often at age 63. This change only takes place if they draw this pension or reach the normal statutory retirement age, which is gradually being increased to 67 years.
The Netherlands: discussions continue
The March 2017 general election resulted in another hung parliament. The Liberals remain the largest party but with reduced representation. It took until October to form a four-party coalition, which has a fragile majority.
Jetta Klijnsma was succeeded by Wouter Koolmees as state secretary for social affairs.
Political uncertainty has held back the development of a sustainable pensions system, but it is still expected that the government will produce proposals by 2020. It is not clear what these will contain.
In the meantime, pension funds have been subject to less financial pressure because of improved returns, but to a lesser extent for DB plans, because of increasing interest rates.
The expected proposals for sustainable pensions will be based on a new pensions contract devised by the Social and Economic Council (SER).
Until recently, the emphasis was on retaining collective risk-sharing and strengthening indexation. The intention was to move away from fixed premiums and fixed accrual rates for all participants, to fixed premiums (ie, 20% of base salary for all) with decreasing accrual percentages. That means higher accural for younger participants than older ones.
However, variants are now on the table, says Corine Reedijk, senior asset-liability management (ALM) consultant at Aon Hewitt: "The new government is looking more towards pension plans offering individual choice, with more of a defined contribution (DC) approach."
Meanwhile, the consolidation of pension funds continues. The pensions supervisor, De Nederlandsche Bank (DNB) expects that the number of funds will continue to decline to around 100.
The question for individual pension funds is whether to merge with others in the same sector to form an industry-wide fund, or to convert to a general pension fund (APF). An APF is a pooling vehicle similar to an industry-wide scheme, but allowing the permanent ring-fencing of assets.
The APF however has more conservative funding requirements, which could require higher premiums for smaller schemes.
"Consolidation is happening because of all the legal and financial requirements that pension funds have to meet," says Reedijk. "And bigger funds can use economies of scale to reduce costs. There are not a lot of pension funds with a big professionally-run framework, and more and more funds need to have external professional people on their boards because of the skill-sets required."
However, industry-wide pension funds are at a disadvantage because ringfencing is not allowed.
So where two schemes with different funding positions merge, this means the funding ratio of the better-funded scheme could be diluted, affecting the participants' benefit rights in terms of indexation or benefit cuts.
The previous government had rubber stamped – but not published – a draft law allowing mandatory industry-wide pension funds to merge, while keeping assets separated for five years to protect benefit rights.
This was presented to Parliament last October and is being debated in the lower chamber.
A law was passed last December, coming into force from January, bringing together minor pension changes. In addition, the retirement age for second-pillar schemes has been raised to 68. Some occupational pension funds have moved all employees to this retirement age, but others are allowing different retirement ages within the same scheme.
Because occupational pensions are administered separately from the state pension, it is not clear to pension scheme members how much they will receive when they retire, says Reedijk: "If someone receives the state pension at age 66 or 67 but does not bring forward the pension accrued at the employer, this pension instead may be based on a retirement age of 68. There is a mismatch between the dates the state pension starts and the date the pension accrued at the employer starts. There is a need for occupational pension schemes to explain to members what pension they will get in total."
Another change improved small pension rights. Pension providers must now transfer small pensions to a new fund, instead of buying them out. Alternatively, the transfer could be made to the provider where the employee has accrued most of their pension rights.
Again, better communications is needed from pension providers, says Reedijk.
Phase 3 of Pension Communication 1, 2, 3 – which means information has to be presented in three layers – comes into force this year.
The first layer shows only the high level information, while the second includes more detail and the third covers the legal documents.
Under these rules, DC plans must tell members not only what their expected pension is, but also what it will be under pessimistic and optimistic scenarios.
Communication for variable annuities is another government project. There is already a standard model in place for insurers and PPIs. A model for pension funds is not yet available.
Legislation allowing DC plan members to buy a variable income plan – as opposed to a fixed annuity – has been in force for 18 months.
This offers the option of gradually decreasing benefits, from a higher initial level, to lower payments at a later age. It is also possible to smooth investment returns over a maximum period of 10 years.
"The idea is to allow members to protect against low interest rates by moving the conversion moment," says Reedijk. "However, it is very complicated for most participants to understand. Furthermore, many of them do not want to run the risk of the volatility of a variable product. So these annuities are not yet popular."
Following this approach, the pension pot remains invested after retirement but pays an income which fluctuates according to returns. Scheme members may choose to split their pension in two, buying a fixed annuity with one part and a variable annuity with the other. Some providers offer a variable annuity for 20 years which is then converted into a fixed annuity.
Sweden: IORP II implementation
Sweden's occupational pension business is dominated by life insurance companies, both for DB and DC pension funds. There are also pension funds set up as friendly societies. However, these funds make up a small part of the occupational pensions sector.
The government is working on a proposal for a new regulation, applying to insurance companies and friendly societies.
In March 2017, the financial regulator Finansinspektionen (FI) received a mandate from the government to propose a capital requirement regulation for undertakings providing occupational pensions. The objective is to provide protection for consumers (beneficiaries) while enabling effective management of occupational pensions.
FI submitted its proposal on 1 September 2017. The rules will be based on IORP II, with additional risk-based capital requirements.
What these capital requirements are has yet to be decided. But since an occupational pension business is not obliged to follow Solvency II, the risk-based capital requirement will not be the same as this regulation.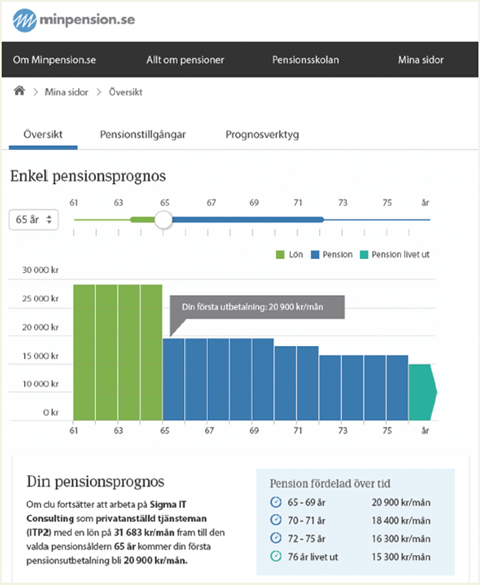 According to the new regulation, both insurance companies and friendly societies must change their legal status to a new entity – an occupational pensions company – which can only offer occupational pensions.
Insurance companies offering both occupational pension and life business either have to follow Solvency II regulations, or split their business into two entities – a life business following Solvency II rules, and an occupational pensions entity following the appropriate rules.
The transitional rules for occupational pension business within insurance companies came into force in January 2016 and remain valid until 2019.
Some pension liabilities fall outside insurance companies and friendly societies, in the form of book reserves within the statement of financial position of ordinary companies in DB form. They are secured either by assets in pension foundations, or by purchasing credit insurance.
In practical terms, these liabilities fall outside the FI, but are monitored by legislation. FI has a mandate to change the way technical provisions are calculated, and has made some changes regarding discount rates.
Within the EU, EIOPA has presented a proposal with new standards for reporting by IORPs including insurance companies, friendly societies and pension foundations.
Tax relief on private pension premiums was abolished in 2016, with the exception of the self-employed, and employees without pension rights other than from the state.
Instead, companies offer tax-efficient savings products, but these are subject to withdrawal.
It seems that there are still people continuing to pay private pension premiums, thus paying income tax twice – both when paying the premium, as there is no tax relief, and again as pension income.
Following government pressure, a code of practice has been brought into effect, covering information sent to policyholders and pension beneficiaries. The code, which is compulsory other than for group occupational pension schemes, aims to improve the content and transparency of information for individual transfers of DC plans and private pension savings between life companies.
FI carried out an evaluation of this new regime, which showed that after setbacks, most companies have produced a number of information leaflets.
The regulator has also commented negatively about fees charged as a percentage of pension capital for transfers from a handful of companies, which can lead to reductions in individual pension pots.
This situation has prompted a proposal from the government to suggest rules restricting policy fees in transfer situations, both for administrative charges and for up-front commission expenses within life companies.
After the proposal's submission – which has led to industry criticism - the issue is now in the hands of the government, which should suggest changes in the insurance legislation to be dealt with by parliament.
The slow but steady trend towards DC pensions can be seen in pension negotiations between employers and the unions. The total proportion of DB pension capital in Sweden under FI supervision fell to 23% at end-2016 (compared with 29% at end-2010).
DC pensions can be sold as traditional life, unit-linked, or even deposit-based contracts. There is a trend among companies to persuade employees to choose unit-linked instead of with-profits savings.
To tackle the lack of information about DC pensions among employees, as they change jobs frequently, creating several paid-up DC policies, the pension insurance industry, after pressure from the government and the Consumers' Insurance Bureau, has set up joint co-ordination in providing data on current and forecast savings and expected payments at the website, Minpension.se.
This also covers DB and private pensions, and there is a function allowing the employee to project their total future pension compensation level for a specific retirement age and assumed salary increases.
Switzerland: back to the drawing board
Pensions reform proposals seem to have the same longevity as Roger Federer, although without so much success.
After last September's referendum defeat for the Altersvorsorge 2020 (AV2020) pension reform, it is back to the drawing board for policymakers.
The proposed law would have achieved a reform of the first and second-pillar pension systems in order to strengthen the sustainability of the system while maintaining the current level of benefits.
For both pillars, normal retirement would have been harmonised at 65 for both men and women.
Within the first pillar, benefits for future retirees would have been increased by CHF70 (€60) a month, while value added tax would have been raised by 0.6% to fund benefits. The second pillar would have seen a lower conversion rate and increased contributions.
But the public's rejection means the end of the road for this legislation, so the problems need to be approached differently.
The Federal Council is expected to propose a new reform of the first pillar by summer 2018, while the social partners – employers and trade unions – will start discussions on the second pillar.
"Everyone agrees on the need for reform but there is disagreement about what it should look like," says Simon Heim, head of Swiss Life's employee benefits legal practice.
Heim says the likely steps forward now are for the Federal Council to publish a draft law on the first pillar, with a summer consultation period.
Meanwhile, if the social partners fail to agree on the second pillar, it will be the Federal Council which again has to take the lead.
One change which has reached the finishing line – in legislative terms – is the amendment of the law on vesting in pension plans (FZG/LFLP), which took effect from 1 October 2017 after a wait for the Federal Council to approve the updated ordinance.
The change applies to so-called 1e plans, top-up plans for higher-paid employees. It transfers investment risk to members by waiving certain guarantees if the member individually chooses the investment strategy. This means that pension funds and their sponsors can remove balance sheet liabilities.
However, provisions allowing retirement benefits to be withheld where an individual fails to provide child or spouse support have still not taken effect, three years after being approved.
Pension funds must be informed by the authorities when a member neglects these obligations, and funds must report capital payments to these members in advance to the relevant authority.
According to Heim, because the new reporting requirements must be specified in an ordinance, the implementation is taking longer.
Meanwhile, the government's attempt to curb the perceived abuse of statutory supplementary benefits is another pending piece of legislation.
At present, individuals reaching retirement age are allowed to withdraw their second-pillar savings as a lump sum. Some people have supposedly spent this on holidays or at the casino, subsequently claiming supplementary first-pillar benefits. A draft law to address the issue was published in September 2016.
The draft restricts cash withdrawals of the mandatory portion of pension fund savings, and prohibits early withdrawals by self-employed individuals.
The upper house – dominated by the cantons, which have to bear a portion of the costs of supplementary first-pillar benefits – has approved the law. It is being prepared for the lower house, with its majority of liberal or conservative deputies.
Heim says: "It appears that there is resistance to the proposal in the lower house – if they vote against it, there has to be a second debate in the upper house. If no consensus decision can be reached, the proposed restriction of capital withdrawal is considered rejected."
One new initiative is an amendment aimed at ensuring that portfolios transferred between occupational pension schemes are adequately funded.
According to Heim, there have been 'abusive transfers', where pensioners have been transferred in bulk from one scheme to another, although the underlying liabilities were not funded.
If the scheme receiving the transfer is then no longer able to meet its obligations, the Swiss Pension Protection Fund (Sicherheitsfonds BVG) is required to assume the liabilities.
At present, bulk transfers between schemes are not explicitly regulated, but the proposal would require regulatory approval. In order to obtain approval, proof of sufficient funding must be made and testified by a qualified pension actuary.
Heim says: "One problem with the change is that getting approval could take a while. A further question is whether the rules would also apply in situations where the employer simply changes from one scheme to another."
He also expresses concern that actuaries valuing the liabilities to be transferred could do so on a risk-free basis. This could lead to additional funding requirements that mean these transfers would no longer be considered.
The public consultation on a draft law ended in July 2017 and an updated draft will seek parliamentary approval. However, legislation is unlikely to take effect before 2020.
United Kingdom: focus on transparency
The Financial Conduct Authority (FCA) published its asset management market study last June, announcing that it will bring stakeholders together to devise templates for reporting costs and charges to all UK institutional investors.
As part of its bid to strengthen transparency and improve competition, the FCA also decided to refer the market for investment consultancy and fiduciary management services to the Competition and Markets Authority (CMA).
The CMA has until March 2019 to decide: a) whether there are any adverse effects on competition, and b) if so, what remedies it should propose. Over the next two months, the CMA will publish working papers, ahead of a provisional decision report in the summer, which will lead into the final opportunity for all parties to respond in autumn 2018.
The Financial Reporting Council's review of its corporate governance code started in December 2017 with a consultation on a revised version of the code, incorporating new vehicles for stakeholder representation within the corporate governance bodies of listed companies.
A follow-up consultation on a sister document, the Stewardship Code, is also due later this year, which could focus on attracting more asset owner signatories.
Potential changes made by the Department for Work and Pensions (DWP) to investment regulations, requiring pension funds to consider environmental social and governance (ESG) factors and the ethical investment preferences of scheme members when making investment decisions, will also be subject to consultation later this year.
Pension scams remain a source of concern, although views differ on whether there is sufficient urgency on the issue.
The government remains committed to banning cold-calling about pensions – as well as other uninvited approaches – and is expected to publish draft legislation early this year, although there is no indication of when this will reach Parliament. Some in the industry, including the Pension and Lifetime Savings Association (PLSA), point out that scammers will simply find a way around the ban – for example, by calling from abroad, although the government argues that the mere existence of a ban will strengthen its advice to ignore calls from anyone other than their own provider.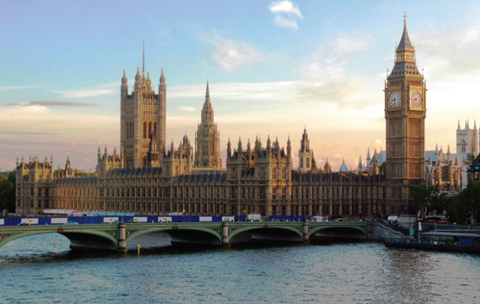 The government is also consulting informally about how it could frame its anti-scams agenda, such as the proposed requirement that members could only transfer to a pension scheme with which they can demonstrate an employment link, although there is no timetable yet for draft legislation.
A White Paper on DB schemes, which had been expected this winter, will now surface in the spring, according to Guy Opperman, the pensions minister.
This is intended to take forward some proposals from the February 2017 Green Paper in setting out the government's thoughts on the DB sector. It is expected to cover the powers of The Pensions Regulator's (TPR), as well as governance and consolidation.
While acknowledging that seasons for parliament "are somewhat fluid", Opperman assured MPs it would be published before summer. In reality, that probably means it will emerge in April or early May.
Joe Dabrowski, head of governance and investment at the PLSA, says: "The publication date has undoubtedly been affected by the recent government reshuffle carried out by Prime Minister Theresa May, while its content will also be shaped by the fall-out from the collapse of construction group Carillion and Mrs May's recent statements about strengthening TPR's powers."
This is a crucial year for automatic enrolment, marking the end of the staged introduction of automatic enrolment and the beginning of the phased increase of minimum contributions.
As of 6 April 2018, the minimum contributions for automatic enrolment will rise to 5% of banded earnings (including a minimum of 2% from the employer). This year will also see work conducted on the recommendations of the 2017 review of automatic enrolment, with the government conducting studies on how to increase the participation rate of the self-employed, and how to reduce the age trigger.
As part of its drive to encourage thought about the long-term future of the UK pensions market, the PLSA launched a consultation called Hitting the Target in September 2017. One of the ideas it advocated was that of retirement income targets which would help people make adequate savings for retirement by providing goals. The consultation closed in January 2018 and the PLSA is expected to report back in the summer.
As of 25 May 2018, all pension schemes and local authority funds will be expected to be fully compliant with the General Data Protection Regulation. This EU regulation will take effect through the Data Protection Bill that is due to enter the House of Commons.
The reforms give data controllers and processors greater responsibilities and provide the Information Commissioner's Office (ICO) with powers to enforce the new regime. The maximum fine is now £17m (€19m).
This year, the first master trusts will begin authorisation under the Pension Schemes Act 2017.
Master trusts are key to the success of automatic enrolment but rapid growth requires a new regulatory regime to make sure that the high standards seen in much of the UK sector are in place at every single master trust. The Pension Schemes Act provides this regime, ensuring that schemes are sustainable and run appropriately.
The bulk of the detail will come in the form of a code of practice from TPR, expected later this year.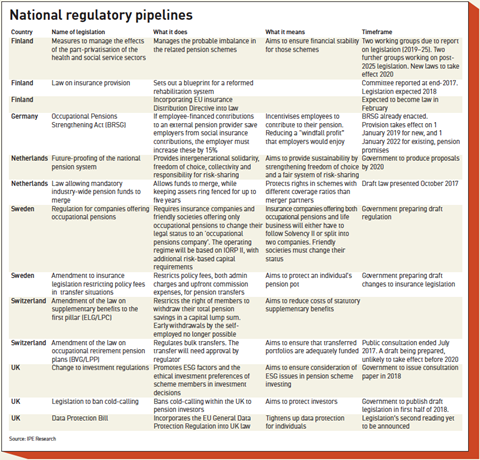 Regulation: Stepping outside the comfort zone
1

2

3

Currently reading

Europe's pensions regulation, country by country

4