The Dutch parliament's adoption of a law limiting the scope of fiduciary management has confused the pensions sector.
Pension funds, managers and consultants were left wondering whether parliament wanted to fully or partially ban fiduciary management, or whether it simply wanted to highlight that a pension fund's board was solely responsible for its investment policy.
An explanation of the amendment stated that fiduciary management "would no longer be possible", indicating that parliament wanted to get rid of fiduciary managers.
Speaking to IPE's sister publication Pensioen Pro, Pieter Omtzigt, MP for the Christian Democrats party and the politician who originally tabled the amendment, said that a fiduciary manager would "no longer be allowed to supervise the implementation of policy".
However, the explanation also stipulated that a pension fund was allowed to outsource asset management, but not the responsibility for it.
As a scheme's board is already responsible for drawing up and monitoring its investment policy under existing rules, the amendment does not add much.
Fiduciary managers told Pensioen Pro that they were not yet concerned by the proposed law. The €130bn asset manager MN said the amendment wouldn't have any effect on the way it delivered its fiduciary management services.
"Our investment framework is aimed at strategic investment advice as well as the implementation of asset management," the company stated
Wilse Graveland, head of client solutions at Kempen, added: "Our services have largely developed from fiduciary management to fiduciary advice, with pension funds themselves deciding about their asset allocation and hiring of asset managers."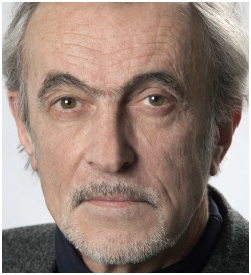 However, Anton van Nunen, one of the creators of the fiduciary management concept, said he was not yet reassured.
"Omtzigt wouldn't have come up with his amendment in order to leave everything as it is," he argued.
In his opinion, the amendment – part of the implementation legislation for the EU-wide IORP II directive – was "a solution to a non-existent problem".
He said he didn't know of any managers taking such decisions on behalf of a pension fund.
Van Nunen highlighted that a fiduciary manager was designed to enable a board to better carry out its responsibilities, "as the manager would provide better advice about financial products, markets and asset managers".
He also emphasised that a pension fund needed sufficient expertise to be able to challenge managers' views.
"Small and medium-sized pension funds lack the manpower to know, hire and monitor all asset managers," he said.
An unclear clarification
Caroline Bosch, partner at consultancy Sprenkels & Verschuren, also noted a difference between the phrasing of the amendment and its accompanying clarification text.
She explained that fiduciary managers only ought to advise about asset allocation and other aspects of investment strategy – for example, a scheme's interest rate hedge – based on an asset-liability management (ALM) study carried out by either the fiduciary manager or an investment consultant.
"Subsequently, the board must decide whether it takes the advice or follows its own course," she said. "In the past, it happened that smaller schemes in particular fully adopted a fiduciary manager's advice, but I have noticed that these pension funds also are increasingly taking their own responsibility."
Maarten Thomassen, head of investment and ALM at Aon, said the amendment emphasised that a pension fund's board was responsible for the supervision of investment policy, but acknowledged that it was unclear if the board could leave this task to the fiduciary manager.
He also voiced concern about the amendment's clarification that seemed to outlaw fiduciary management.
"Fiduciary managers provide insight into asset managers' investment portfolios, draw up contracts and advise about the replacement of managers," Thomassen said.
"If these were to become new tasks for pension funds, it will become complicated and they will need to hire additional staff. Therefore, we need clarity about whether the scope of the amendment also includes the implementation of investment policy by the fiduciary manager."
Pensions regulator De Nederlandsche Bank said that its supervisory message was that a pension fund's board had the ultimate responsibility for establishing and implementing its investment policy, adding that these tasks could not be outsourced.
Social affairs minister Wouter Koolmees cannot ignore an adopted amendment, but he does have the power to retract the entire bill before it goes to the senate.