Standardisation of data provision could prove essential to driving greater competition in UK fiduciary management
Key points
The CMA report into the fiduciary management and investment consultancy sectors had an initial negative impact on new business
Trustees are obliged to improve scrutiny of service providers to increase value for money
Fiduciary managers are set to benefit in the long run as the review has stimulated interest
Fiduciary managers are yet to experience the new measures to promote competition, yet companies are seeing a fall-off in business.
In December 2018, the Competition and Markets Authority (CMA) concluded its report into the investment consultancy and fiduciary management sectors. The report, Serving UK Pension Schemes Better, identified competition failings in both markets.
The CMA is consulting on eight remedies (see panel) to redress these shortcomings, which will conclude in early 2019. However, the KPMG UK Fiduciary Management Survey, published in November 2018, shows that fiduciary managers have already seen a decline in business.
The KPMG survey found a slowdown in growth in the number of new fiduciary mandates in the year to end of June 2018.
"The CMA review is probably a key factor with some pension scheme trustees adopting a wait-and-see approach while the investigation into investment consultancy and fiduciary services was carried out" - Anthony Webb
Anthony Webb, head of KPMG's fiduciary services, noted that while there was a "healthy 9% increase" in fiduciary mandates, this was the sector's slowest rise since KPMG began collating data a decade earlier.
"The CMA review is probably a key factor with some pension scheme trustees adopting a wait-and-see approach while the investigation into investment consultancy and fiduciary services was carried out," Webb concluded.
However, Webb refers to the downturn as "a blip", arguing that the CMA remedies do not demand an overhaul in business operations.
Lack of competition
The CMA review was prompted by the Financial Conduct Authority (FCA) back in September 2017.
The FCA was concerned that pension schemes were not getting value for money since, according to KPMG, in 34% of cases trustees did not seek independent advice when appointing a fiduciary manager. Further, should the incumbent consultant offer fiduciary management services, they often guided clients towards their own product range.
John Wotton, chair of the CMA's investigation, said in December: "This is an extremely important sector that influences how well millions of people's pension savings are invested, yet we've found that many pension trustees may not be getting the best value for money for their members."
The CMA also found providers failed to offer the requisite information on which trustees could compare companies, leading Wotton to argue trustees "could be sticking with their existing investment consultant or fiduciary manager, when there are better options available".
Time to engage
The CMA was clear that lack of choice was not the problem – no single entity has more than 20% of market share – rather it was lack of engagement by trustees. In the absence of scrutiny providers were less likely to behave competitively.
The CMA's remedies attempt to address these shortcomings by forcing trustees to actively select providers. At the same time, consultants and managers must provide standardised information on which trustees can make these decisions.
Mark Latimour, partner at law firm Eversheds, says: "The CMA remedies focus on improving trustee engagement rather than restructuring the services that investment consultants and fiduciary managers provide."
Yet while there are no explicit stipulations for providers to change, Latimour argues the new governance expectations on trustees will see differences in the sector's relationship with pension funds.
Andy Green, chief investment officer at Hymans Robertson, says if there is greater understanding of what services cost, then providers will be under pressure to offer value for money.
Green says: "Fiduciary managers will have to spend more time demonstrating the suitability and added value of fiduciary management relative to alternative solutions, and in particular that the costs justify the outcomes."
Similarly, if consultants are set strategic benchmarks against which they will be measured, there is a greater risk they will lose the mandate.
The Competition and Market Authority's eight remedies
● Mandatory competitive tendering for pension schemes first buying fiduciary management services or if they have not tendered previously (if more than 20% of scheme assets allocated)
● Separation of investment consultancy and fiduciary management advice and marketing
● Recommendation to The Pensions Regulator to provide enhanced trustee guidance on tender processes
● Requirement on fiduciary management firms to report disaggregated fees to existing customers
● Fiduciary management firms to disclose fees to prospective customers
● Fiduciary management firms to report their past performance to prospective customers by reference to a standardised methodology and template
● Trustees to set their investment consultants strategic objectives
● Investment consultants and fiduciary managers to report performance of recommended asset management products or funds using a basic minimum standard
Green says objective setting should be standard practice for trustees but adds: "The requirement for strategic objectives should provide greater engagement by trustees and their advisers and engender a culture of advisers seeking to demonstrate the value they have added to clients."
The CMA does not expect trustees to go it alone when it comes to improving governance. Under the guidance of The Pensions Regulator (TPR) schemes will be supported in running tendering processes and in monitoring the services they receive.
A boon for fiduciary managers
When the CMA began its investigations, there was a possibility that providers would be forced to split fiduciary management businesses from investment consultancies. The final remedies have resisted such steps, leaving providers able to grow rather than jettison their services.
Nick Evans, KPMG partner and head of investment advisory, says that rather than posing a threat to the sector, the CMA report could prove profitable for fiduciary managers. "The review has stimulated a lot of activity and promises a clear and robust framework. This will make the fiduciary management market far healthier with greater competition and an opportunity for fund managers, without consulting practices, to compete," he says.
The secret to providers' success in this "healthier market" will lie in their ability to provide accessible, standardised information to prospective – and existing – clients. Without this, trustees will struggle to fulfil their side of the new arrangements.
Tej Dosanjh, director at CEM Benchmarking says: "Gaining a strong handle on costs is no mean feat for any board, and fiduciary management adds another layer of fees, making it even more difficult to get a clear picture of the total cost."
There have been breakthroughs in the standardisation of performance measurement of fiduciary managers, which make honouring the CMA's remedies more plausible.
In April 2018, consultant IC Select launched a Fiduciary Management Performance Standard which helps pension schemes compare fiduciary managers. The consultant also says the standard mitigates against the risk that managers would cherry pick performance data "to look as attractive as possible to their potential clients, during a tender process".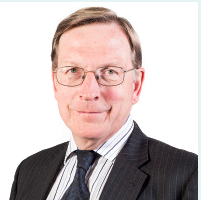 "This is an extremely important sector that influences how well millions of people's pension savings are invested" - John Wooton
There is also industry-wide work to improve fee transparency which follows the FCA's asset market study last year.
The CMA's remedies have been widely welcomed. The new framework should improve value for money and raise governance standards. However, Latimour warns that trustees will continue to need support if they are to truly engage as this is crucial in driving competition.
He concludes: "It is hard to manufacture trustee engagement. You can prod it along, but if trustees aren't engaged then you can't force them to be. Competition in this market depends on genuinely changing trustee behaviour."
Deficits: All set for a bumpy ride
1

2

3

4

Currently reading

Fiduciary managers: A healthier market?

5

6