Ilmarinen ended a "historic" 2018 as Finland's biggest pension insurer despite incurring a 1.4% loss on its investment portfolio.
The group completed its merger with smaller rival Etera last year and took on OP Group's €1.1bn pension scheme, finishing 2018 with €46bn of assets, roughly the same level as 12 months earlier.
Meanwhile, rival firm Varma reported a 2% loss on its investments and €44bn in assets, down from €45.4bn at the end of 2017.
Jouko Pölönen, president and chief executive at Ilmarinen, described 2018 as a "historic year" for his company following the completion of the Etera merger.
However, investment performance was hit by the market downturn in the last three months of 2018.
"Until September, performance in all asset classes was essentially positive, but in the final quarter, equity markets broadly took a downward turn," Pölönen said.
Equities – which accounted for 43% of Ilmarinen's investment portfolio at the end of the year – made a total loss of 3.6%, but private equity investments performed well, the company said.
Fixed income investments made up 38% of the portfolio at the end of December, having made zero return during the year.
Ilmarinen produced a 6% return on real estate, which had a 13% weighting in the portfolio.
Varma's 'exceptionally difficult' 2018
Varma's president and chief executive Risto Murto said: "There was a wide-scale fall in share prices especially towards the end of the year, and the overall return for the whole year was rendered negative by the last quarter."
The insurer's 2% loss for 2018 compared to a 7.8% gain posted in 2017.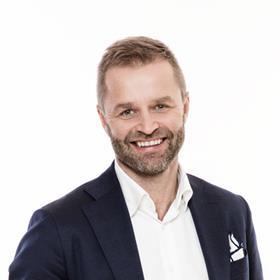 Reima Rytsölä, Varma's CIO, said the last quarter of the year had been a exceptionally difficult period in recent history because it was difficult to identify risk-diversifying investments in the markets.
However, he added: "Since Christmas, market sentiment has clearly improved, and both equity and credit risk markets have recovered significantly during the early year."
During 2018, Varma's equity allocation lost 3.6% and fixed income lost 1.8%. Losses were partially offset by the company's real estate investments, which made a 5.5% return, and private equity, which posted the highest return with 17.5% last year.
Property made up 9% of Varma's portfolio at the end of the year, according to data released last week.