Amundi, Europe's biggest asset manager, has signed up to the cost transparency code used by UK's Local Government Pension Scheme (LGPS).
The €1.4trn manager is one of five to have added their names to those pledging to be fully transparent about all their investment management costs and charges.
Swiss group Pictet Asset Management, US firm Loomis Sayles, UK-based Artemis and quantitative specialist MAN Numeric have also signed up.
There are now 58 managers backing the code, accounting for the vast majority of the LGPS' £261bn (€300bn) of assets.
According to LGPS documents for the year ending 31 March 2017, Pictet ran money for three LGPS funds (West Midlands, Leicestershire and Lancashire).
Loomis Sayles ran money for Cumbria and Wiltshire, while Amundi had a mandate with the Merseyside Pension Fund.
However, the LGPS funds have begun pooling their assets into larger mandates as part of the UK government's pooling project. Seven of the eight pools were operational at the start of this month, with the eighth due to open its doors in the summer.
As the pools have begun to launch mandates and hunt for managers, the LGPS cost code has become a set requirement for those seeking to be providers to the pools, according to industry insiders.
The code – which consists of a template designed for asset managers to disclose dozens of types of fees and costs – is currently only available for listed equity and bond strategies.
However, some managers outside these asset classes have signed up ahead of the expected introduction of a version suitable for private equity, real estate and other alternative investments.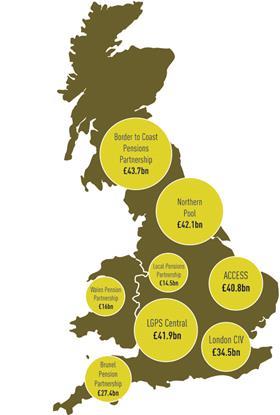 In addition, an industry group set up by the UK regulator – known as the Institutional Disclosure Working Group – is expected to soon announce a set of cost disclosure templates building on the LGPS model.
See also: LGPS asset pools (almost) ready for action – from IPE's April issue