Gilles Pouzin outlines the concept behind the Novi fund, the latest institutional investment vehicle offering equity and loans to smaller French enterprises
"French industry has a future and this future presupposes investments," President François Hollande said as he visited Le Bronze Alloys, a small metallurgical company, this April. In a sector strongly affected by globalisation, the president's support for a survivor of a declining metal industry was symbolic.
At a glance
The Caisse des Dépôts et Consignations (CDC) has launched its €535m Novi fund to provide equity and loan facilities to small domestic companies.
The Novi fund will invest 47% in small companies' private equity, 13% in the equity of small listed companies and 40% in SME loans.
Novi will distribute all dividends and interest rates received on equity and loan financing with an expected yield of 3%.
The fund is incorporated as an open-ended SICAV with a 21-year lifespan.
He was there to seal a deal and demonstrate political support for an innovative financial facility for French small businesses. "This loan is not granted by a bank but by the fund we have created with insurers," Hollande said. He was referring to the €10m loan the company was receiving from the Novo fund, and also officially launching the Novi investment vehicle that targets smaller companies.
The Novi fund has received backing from 23 institutional investors committing an initial €535m. They include 19 insurance companies – among them Generali, Crédit Agricole's Predica and AG2R La Mondiale – as well as the retirement schemes ERAFP, CAVP and FRR, alongside the Caisse des Dépôts (CDC), which designed and initiated this fund and its Novo (SME debt) and Nova (SME equity) counterparts.
Institutional investors have committed €20m on average within a range of €5m for the smallest to €100m for the largest, FRR. Other investors may also commit to this initiative to improve SME financing, including the European Investment Bank via its operational arm, the European Investment Fund.
Novi explictedly targets smaller companies rather than mid-cap firms. "Our goal with Novi is to invest in companies with sales in the range of €30m to €200m, whereas Novo funds' loan beneficiaries have an average €400m in sales," explains Thierry Giami, adviser to CDC's executive committee and president of the French Corporate Capital Market Observatory. These companies must be domiciled in France, and preferably operate in one of 34 focus activities identified as government priorities – from renewable energy to Big Data and cloud computing.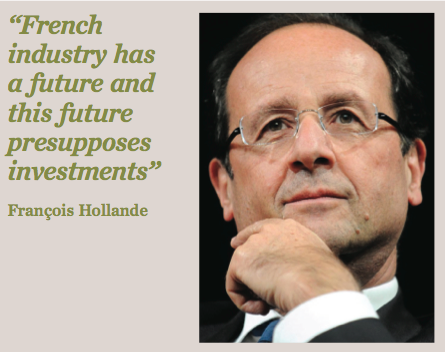 Novi financing will be between €3m and €20m, with an average €10m target, versus an average loan of €30m through the Novo funds. This is aimed towards financing more companies and a faster portfolio turnover. Financing will offer a mix of debt and equity, tailored to individual requirements.
Before the Novo fund was launched in 2013, there was almost no debt instrument for smaller companies in France apart from bank loans, recalls Giami. "We realised there was strong demand for debt financing with the Novo funds, so we wanted to offer this facility to a larger number of companies," he says. "But our mission is not to load companies with a debt burden. They also need capital – so, with Novi funds, we offer a financing mix of equity and debt according to companies' needs."
The innovation in Novi is its attempt to solve the challenge of liquidity. Investing in unlisted securities of course requires a long-term horizon. To that regard, Novi has a lifespan of 21 years, with a possible extension. Loans will be granted on average for six-year terms.
But the only exit for private equity investors is to find a secondary buyer. In this respect, many private equity funds are biased by the 20% carried interest many managers receive on capital gains and may be tempted to postpone liquidation indefinitely, waiting for a better sale and commission, without bearing the illiquidity pain they impose on investors.
Even in the recent bull market, many private equity funds have postponed liquidation beyond the initial redemption deadline. This was the case for Truffle Capital with several funds including UFF5, a private equity fund managed for Aviva's subsidiary Union Financière de France (UFF), amounting to close to half of its assets under management, but also for Midi Capital, a subsidiary of Caisse d'Epargne, and to a lesser extent for independent asset manager Nexstage, among other examples in France.
The Novi fund has been designed to address this puzzle. First, Novi will distribute annual revenues, bringing a much appreciated yield to institutional investors from interest payments received on loans and dividends on equity investment. At today's levels, the average interest rate is expected to be in the 4-4.5% range for loans, compared with an overall dividend yield for listed French equities of about 1.7%, according to Giami.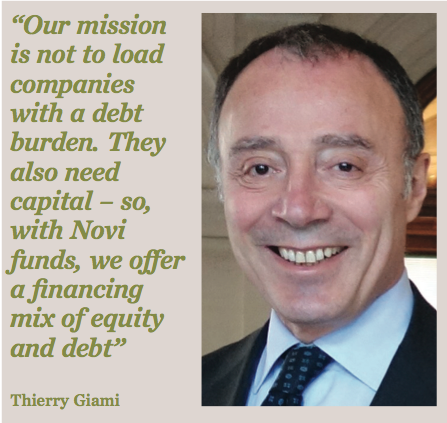 The initial target yield could be close to 3% but the result will depend on market conditions. Novi fund's investment mix will be key, as small companies craving cash to finance growth will not pay out dividends as generously as mature listed firms.
Second, Novi has a novel liquidity mechanism for investors who need to exit. Novi is incorporated as a SICAV rather than as a typical fund or limited partnership, which will allow it to reduce its capital in accordance with redemption claims by investors, like a classic open-ended vehicle. By contrast, few venture capital funds allow investors to withdraw funds before the liquidation date. A few private equity funds may claim to be 'open-ended' but these are not a serious proposition for institutional investors.
Novi's capital reduction to pay redemptions will be limited to 5% per year, equivalent to a 100% redemption potential over 20 years, but it will create a secondary market among initial and new investors. "In case an investor would like to withdraw from Novi, we have three exit options," says Giami. "He could sell his shares to one of the other founding institutions, sell them to new investors joining Novi, or he could rely on the capital reduction facility."
The open-ended fund structure does not make the underlying assets liquid. So Novi's liquidity will rely on its managers' ability to recover loan repayments and to resell their equity holdings, which depends on the asset mix. "Novi's breakdown by asset type is intended to be 40% debt and 60% equity", continues Giami, "with the equity part split between 40% private companies and 20% public ones, of which 65% would be listed on a regulated exchange like Euronext, and the remaining 35% being listed on alternative exchanges, like Alternext." Rounding up the numbers, Novi is expected to allocate 47% of its investments to private companies or small companies with virtually no secondary market, 13% in public companies listed on Euronext, and 40% in loans.
This does not guarantee liquidity, although it does increase the chances of being able to provide it. The Novo and Novi funds are not investment products designed by asset managers and sold to investors. From the outset, they have been designed by institutional clients to fit their needs with efficient strategies at an optimised cost. Asset managers have been chosen and monitored to fulfil the funds' specifications – not the other way round.
France's Agirc-Arrco: Reform of last resort
1

2

3

4

5

6

Currently reading

France's Novi fund targets liquidity