Union Mutualiste Retraite, France's dedicated pensions mutual, plans to set up as an occupational pension fund under France's new "fonds de retraite professionnelle supplémentaire" (FRPS) regime.
UMR, which is exclusively a pensions provider and primarily operates a points-based regime, will be transforming itself entirely into an FRPS, a vehicle subject to a framework compliant with the IORP II Directive.
This is in contrast to large insurers who are setting up separate FRPS structures for their pension business.
Virginie Le Mée, managing director of the €9.7bn UMR, said the mutual wanted to make the switch to benefit from a more stable basis of calculation of its solvency ratio.
"We will be moving to a flat-rate calculation and will no longer be subject, as can be the case under Solvency II, to market vagaries," she told IPE.
UMR benefits from transitory measures and exemptions under Solvency II, such that its solvency ratio is a very comfortable 326%, but the FRPS regime is much more stable, which is more appropriate for a long-term actor like UMR, said Le Mée.
Under the FRPS regime UMR has to set aside capital equivalent to 4% of its liabilities.
Moving to the FRPS regime will not lead to any asset allocation changes for UMR, according to Le Mée.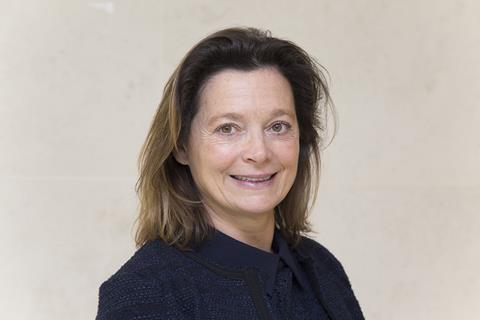 She said large French insurers that have created FRPS have already reoriented part of their investments towards equities, but that the shift to Solvency II did not affect UMR's asset allocation in the first place, so the move away from it also would not.
"Our asset allocation has stayed rather stable," she said, albeit flagging that last December the mutual exited €300m worth of equities to take profits.
UMR has around 20% on average of its assets allocated to equities, roughly 50% in bonds, 10% in real estate, and the remainder in alternatives.
Moving assets to an FRPS structure has been possible since 2017, a year after the law creating the pension fund vehicle was adopted. The deadline for pension providers to transfer existing assets to an FRPS is 31 December 2022.
Acknowledging that UMR was a late mover, Le Mée said this was because of the treatment the mutual benefits from under Solvency II, leading to its relatively high solvency ratio, and because the organisation had wanted to carry out a strategic review before envisaging a change of regulatory framework.
UMR's board of directors approved the switch to an FRPS structure in December last year, and in March this year the mutual submitted its draft application to the regulator. The annual general meeting is due to vote on the legal change this summer.
Other entities that have embraced the FRPS structure include AXA, Allianz, Aviva France, Malakoff Humanis and Sacra. Swiss Life is also targeting an FRPS and, according to fresh media reports, CNP Assurances is looking to transfer €25bn of commitments to an FRPS.

Susanna is deputy news editor at IPE. At IPE she covers responsible investment and EU regulation, but also enjoys reporting on developments in and around the UK pensions industry. Having been a financial journalist since 2008, Susanna started her career as a corporate governance/corporate social responsibility analyst at proxy advisory firm PIRC.
View full Profile