A range of new options put forward by the Universities Superannuation Scheme (USS) to solve an impasse with staff organisations last week have been criticised by the University and College Union (UCU).
The £64.4bn (€74.4bn) USS – the UK's largest defined benefit (DB) pension scheme – last week published a third option for employee and employer contributions in an attempt to break a deadlock in discussions over the future of the fund.
In response to the three options for finalising the 2018 valuation, the UCU said its members would ultimately decide the next steps over the future of the scheme. However, it noted that none of the proposals satisfied the union's "no detriment" policy.
The row is the latest between the USS, its supporting employers and the higher-education staff that make up the majority of its members. Over the past few years, the two sides have clashed over potential cuts to benefits or increased contributions that could fill the fund's significant deficit.
Staff across the UK went on strike last year after the scheme's Joint Negotiating Committee (JNC) proposed closing the DB section, having reported a £7.5bn funding shortfall in 2017.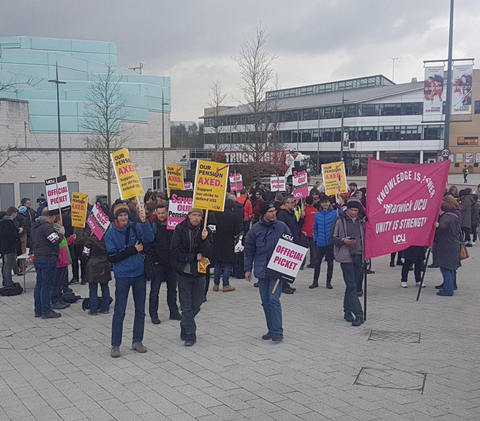 The first two options put forward last week included the same contribution rates that USS consulted on with employer organisation Universities UK (UUK) earlier this year: a fixed rate of 33.7% in the first proposal, or 29.7% with sufficiently strong contingent contribution arrangements for the second.
A new third option of 30.7% was also offered by USS, subject to a 2020 valuation.
According to USS, any of the three options would see a "significant reduction" in the contributions required from 1 April 2020, using data and assumptions from the scheme's 2017 valuation.
The current contribution rates of 10.4% from members and 22.5% from employers are set to rise in October 2019 to 11.4% and 24.2%, respectively.
The UCU and UUK will consider the options at future formal JNC meetings.
However, UCU head of higher education Paul Bridge confirmed the union would push its policy of "no detriment", which states that members' benefits should not be reduced and their contributions should not rise.
He said: "We have come a long way from the start of this dispute when we faced the end of the guaranteed pension at a cost to members of around £200,000 over the course of their retirement."
While the union had made substantial progress in avoiding the "very large increases originally proposed by USS", Bridge said, none of the three options would satisfy the union's "no detriment" policy position.
Bridge added: "Once there is a clear proposal, it will need to be considered by UCU and UUK within the JNC where we will press our policy of no detriment. It will then be for our members to decide what happens after proposals emerge from the JNC negotiations."
Further reading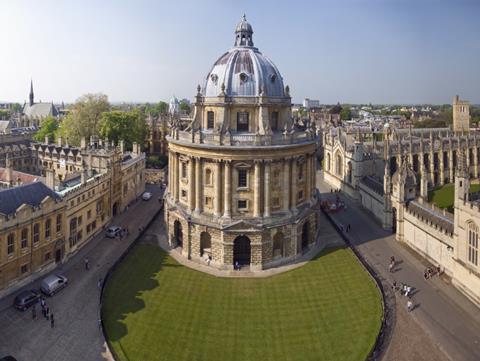 How We Run Our Money: USS
Bill Galvin and Guy Coughlan of the UK's Universities Superannuation Scheme outline their measured approach to valuation to Joseph Mariathasan
UK's biggest scheme 'could take more risk to cut deficit' – expert panel
A panel of experts scrutinising the valuation of USS has recommended a series of changes that could reduce its reported deficit significantly and cut planned contribution increases
USS: Further delay to funding agreement risks regulatory action
USS has said it will not incorporate revised risk appetite information from sponsoring employers into its latest funding agreement in part because of concerns a further delay could bring a regulatory penalty