The exemption for pension funds from central clearing of derivatives under the European Market Infrastructure Regulation (EMIR) has been extended. But LDI continues to face tough questions
KEY POINTS
Pension funds are not obliged to clear derivatives until 2020.
However, the derivatives market is moving towards central clearing.
Pension funds need to decide what to do with existing bilateral swaps.
Diversification of LDI assets provides a partial solution.
In May, the European Commission (EC) decided to exempt pension funds from the European Market Infrastructure Regulation (EMIR) for a further three years. The legislation, introduced in 2012, has changed the world of over-the-counter (OTC) derivatives with its requirement that transactions are settled by approved clearing houses, known as central clearing counterparties (CCPs).
The extension gives more breathing space to pension funds with a liability-driven investment (LDI) programme. But EMIR has been a major driver of change in the LDI sector, so while the extended freedom might seem good news, pension funds cannot forget about its impact on their LDI objectives.
Originally, policymakers had given pension funds an exemption until 2018, recognising the burden of clearing for them. This has been extended until 2020. The EC admitted that an efficient solution for funds to deal with the problem of collateral has yet to be found. Clearing houses only accept cash as variation margin collateral for OTC derivatives like interest rate and inflation swaps, which are fundamental to LDI strategies. Pension funds, however, are constrained when it comes to holding cash.
The EC said that the extension will save funds up to €1.6bn. But the other participants in the OTC derivatives market already transact through approved clearing houses. Therefore, it would be hard to find a fund that has not considered the impact of EMIR.
The EMIR question is relevant for all pension funds with an LDI programme. Both the large ones that trade derivatives directly and the small ones that buy into LDI funds face additional costs.
Ross Pritchard, head of LDI solutions management at Schroders, says: "Pension funds do not gain much from central clearing, but it does present a burden in terms of fees and collateral, not to mention the administrative costs. That is why many funds have sought to defer. However, in practice, the market that pension funds trade with is moving to a world where participants are less willing to trade non-cleared swaps. Then pension funds end up having not much of a choice, and having to go down the cleared route."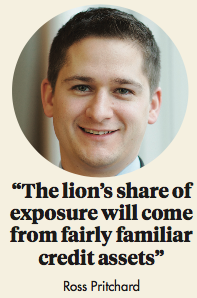 Pension funds with an in-house LDI programme or a bespoke external mandate have to decide what to do with their existing and future transactions. Geert-Jan Troost, an investment consultant at Willis Towers Watson , says: "The vast majority of outstanding interest rate swap agreements are bilateral. If you entered into a 30-year swap agreement five years ago, you have to ask yourself whether you should keep that bilateral or move it to a central clearing house."
The counterparty to that swap – usually a bank – is transacting through clearing houses and charging higher fees to enter into new bilateral agreements. However, renegotiating an existing agreement could be challenging, not just from an operational, but also from a valuation and cost perspective.
Pritchard says: "There are two drivers for that choice. One is around the bank's willingness to provide cost benefits to pension funds that want to unwind the swap and move the position to being cleared. The other is whether the pension fund is expecting to trade the swap relatively frequently, in which case the transparency and the ease of trading it on a cleared basis makes it more attractive."
The valuation of old bilateral swaps can be challenging, explains Pritchard. This is particularly the case when an International Swap and Derivatives Association (ISDA) agreement foresees the use of assets other than cash as collateral. Swaps signed with 'clean' ISDA agreements, those that allow for cash and Gilts as collateral, can be harder to evaluate than those allowing only cash ('super-clean' ones). 'Dirty' ISDA agreements, that allow for cash, Gilts and investment grade corporate bonds, require yet more assumptions. Trading can thus become onerous.
Therefore, Pritchard says, if a pension fund does not expect to trade an old bilateral swap position, there is little motivation to unwind it and enter a new cleared swap.
Troost adds: "You cannot be forced to change the contract, at least until pension funds are exempt from EMIR. Until then, in theory there is no use to move to central clearing. But, say, in five years' time it is the counterparty that wants to unwind the swap. It remains to be seen whether they will give preferential terms, even if they are eager to unwind the swap. Either way, it will be a challenge."
Regulatory pressure
In short, EMIR is chang ing funds' LDI strategies even though it does not apply to them. In theory, pension funds have the option of reducing the swap component and focus on physical assets. But regulation is constraining that as well.
The culprit is Basel III, a fundamental piece of regulation that does not involve pension funds but affects them. The effects of Basel III is being felt by LDI managers particularly in the repo (short for 'repurchase agreement') market. LDI investors rely on the repo market for two reasons. Through repo, they can source long-dated bonds for cashflow matching. They can also generate cash used for collateralisation, as repo allows investors to exchange fixed income assets for cash.
Jonathan Crowther, head of UK LDI at AXA Investment Management, explains: "Basel III has increased the cost of capital that banks need to hold against repo transactions due to new rules around banks' leverage ratios. This has forced repo rates higher. Therefore, for LDI strategies, generating cash to purchase long-dated Gilts via the repo market became more expensive, which has caused long-dated Gilt yields to rise in comparison with swap yields to reflect this extra cost."
The Gilt versus swap spread reached its widest in the first quarter 2016, with 30-year Gilts nearly 80bps higher than 30-year interest rate swaps, according to Crowther. Spreads have been volatile due to liquidations and a lack of risk appetite. "However, the basis has been recovered due to a combination of opportunistic switching from swap hedges to Gilts, the Bank of England's quantitative easing programme post-Brexit and finally a lot more new hedging now targeting Gilts rather than swaps," says Crowther.
Regulatory changes have been flagged up, notes Crowther. "But, the full costs are not always so transparent and may change over time. As more and more OTC derivative trades become cleared the bilateral risk will decline, but the increased reliance on liquidity and collateral transformation using the repo market will continue to be a tail risk that investors need to be aware of."
Swaps still advantageous
However, there is a case for focusing on swaps rather than physical assets within LDI programmes. Simon Wilkinson, head of LDI funds at Legal & General Investment Management (LGIM), says using swaps requires less funding. "A swap requires cash to keep it going over the course of its life, but even if it moves against you, you are going to have fund 30% to 40% of its value at most. Bonds, instead, are 100% funded. Swaps are efficient for a hedging programme which has a cash constraint."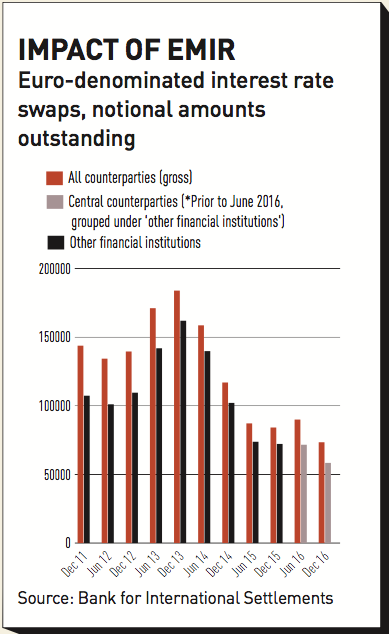 For that reason, according to Wilkinson, the worries about pension funds being forced into an expensive repo market could be overdone. "Investors seem have programmes where they buy bonds and repo them out, introducing huge roll-over risk, yet they worry about a swap programme which would have less roll-over risk than repo." Similarly, he says, the idea that pension funds have an issue when it comes to sourcing cash for collateral is exaggerated. "Pension schemes know how to manage cash. The so-called cash drag is overdone."
Many of these issues will become clearer as time goes by. Meanwhile, diversification is a good approach and can be applied to LDI strategies. The use of alternative LDI assets is gaining traction, with sophisticated investors allocating to credit, and even alternative credit, for de-risking purposes.
Schroder's Pritchard says: "We are seeing quite a large shift towards the use of cashflow-matching assets, such as credit, labelled as cashflow-driven investments. There are two main drivers for this. Many pension funds have reached better funding levels. As a result, they look to de-risk towards more stable strategies, and contractual cashflow-type asset classes provide that stability. They are also recognise that the end game is moving to buyouts, and insurance companies invest in that way."
"If you buy a corporate bond, and assume it does not default, then you know what return you are locking in over that period. We think it makes sense, as the funding level improves, to increase to that approach. There are a raft of assets that fit that bill, but the lion's share of exposure will come from fairly familiar credit assets, made up for instance of investment-grade corporate bonds. However, there is merit in looking outside of that both geographically, for instance buying global credit, and in terms of other debt types, such as infrastructure, securitised assets and insurance-linked debt."
Future of LDI: The clearing dilemma
1

Currently reading

Future of LDI: The clearing dilemma

2

3