Investors damaged by the unlawful rigging of foreign exchange markets between 2007 and 2013 have been given the green light to proceed with their legal claims in a class action.
The Competition Appeal Tribunal (CAT), which presides over collective proceedings applications, ruled yesterday that the collective action, FX Claim UK, brought by Phillip Evans, can be certified.
However, it said this should be done on an opt-in basis only, rather than the opt-out basis on which the action had been filed – a ruling which Evans and his legal advisers Hausfeld intend to appeal.
Evans is the special adviser for competition, consumer and trade policy at Fipra, the global public affairs consultancy, and a former inquiry chair at the Competition and Markets Authority, the UK's competition regulator.
He brought the application for an opt-out collective proceedings order in December 2019 against Barclays, Citibank, JPMorgan, MUFG, NatWest/RBS and UBS.
The banks had been fined more than €1bn by the European Commission (EC) in May 2019 for violating EU competition law by exchanging commercially sensitive information and trading plans for foreign exchange deals, co-ordinating their trading strategies via two cartels, the so-called "Three-way Banana Split" and "Essex Express".
But while the companies admitted responsibility, investors who were affected have not been compensated, and this "follow-on action", under the Consumer Rights Act 2015 (CRA), is intended to seek civil redress.
Proposed class members include financial institutions such as pension funds, asset managers, hedge funds and mutual funds, as well as corporate customers, government entities and private individuals.
The CAT's decision against opt-out proceedings was based primarily on concerns about the strengths of the claims, and its view that opt-in proceedings would be practicable.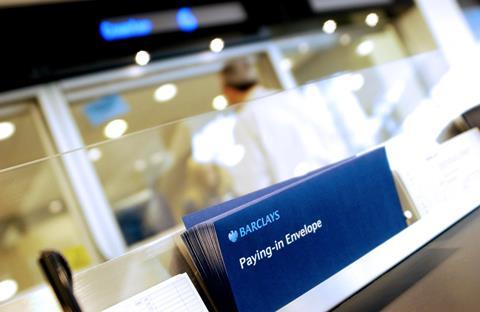 However, the three-member tribunal's decision was not unanimous; in a dissenting opinion, Paul Lomas, formerly a partner with Freshfield Bruckhaus Deringer, said he believed the claims should proceed on an opt-out basis.
He said: "I do not see how the broader objectives of access to justice are met by choosing a method which […] would mean that the overwhelming number of what is likely to be in excess of 40,000 proposed class members did not opt in."
Evans said he was pleased that the CAT recognised the claims were suitable for collective proceedings, but disappointed with its refusal to authorise the action as opt-out proceedings.
He warned: "If these claims are blocked from continuing on an opt-out basis, tens of thousands of individuals and businesses will be excluded from the opportunity to recover compensation in relation to admitted anti-competitive behaviour by the banks. That would be contrary to the principle of access to justice that underpins the collective action regime."
His intention is therefore to seek to appeal the decision to the Court of Appeal.
Evans has been working with the specialist litigation funder, Bench Walk Advisors, to bring the claim.
The CAT also ruled on a so-called "carriage dispute", where two or more similar lawsuits have been filed, and the complainants and their legal advisers compete to carry forward the legal action.
A similar collective proceedings application was filed in July 2019 by Michael O'Higgins FX Class Representative Limited, set up by the eponymous former chair of the UK's Pensions Regulator, and advised by law firm Scott+Scott Europe.
The respondents included all the banks named in the Evans lawsuit except MUFG.
As carriage disputes only arise in opt-out proceedings, the CAT did not need to decide carriage.
But the panel unanimously agreed that if the claims were to continue on an opt-out basis, they would decide carriage in favour of FX Claim UK, Evans' application.
O'Higgins said: "This decision [on opt-in] is extremely disappointing, because this claim is exactly the sort of claim that opt-out proceedings were introduced to facilitate, to provide access to justice to all entities affected by the illegal behaviour of cartelists."
He continued: "The application I brought followed the binding European Commission decisions in which the banks conceded liability, and similar proceedings in the US, where the banks agreed to a settlement of over $2bn. In order to best serve the class that we seek to represent we have decided to appeal yesterday's decision."
It is understood that once certification is resolved, the litigation could continue for another three years before trial, although it would be resolved earlier if the claims were settled.