The CHF12.8bn (€10.9bn) pension fund for the Swiss canton of Geneva has cut out coal-related companies as part of a wider plan to reduce the carbon impact of its investment portfolio.
CPEG is also mulling further carbon footprint constraints, according to chief investment officer Grégoire Haenni, via exclusions or best-in-class approaches in its investment portfolio. Best-in-class approaches involve seeking out companies that are leaders on a particular matter within a given sector or industry.
The changes have been influenced at least in part by former vice president Al Gore. The environmentalist and chair of Generation Investment Management was a speaker at IPE's annual awards conference in Prague last year and also held a private session with a select group of pension fund delegates, of which Haenni was one.
"I was very honoured to have the opportunity to meet with him in a closed session and it was very inspiring because I realised that it's happening now, and that this is because governments are now involved and committed," Haenni told IPE.
"It's always been important for CPEG but now we want to be an active member of the IIGCC [Institutional Investor Group on Climate Change]."
CPEG joined the IIGCC in January.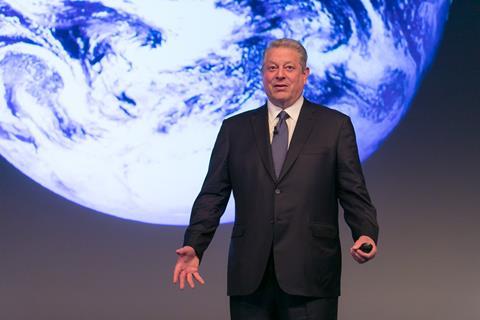 Recent climate change-oriented steps taken by CPEG include measuring the carbon footprint of its equity and corporate bond investments, the first time the pension fund had conducted such an exercise.
This week it announced that the results were encouraging, in that the CO2-equivalent emissions linked with the portfolio were less than the market's.
In connection with the carbon footprint results CPEG announced that it had decided to ban investments in coal extraction and production. This would only affect a few holdings and studies showed it would not cost much in the way of tracking, said Haenni.
"It's not because we are excluding coal that we are really going to have a big impact on carbon emissions, but it's an ongoing process and this is one step," he said.
Engagement and co-operation plans
CPEG this week also announced that it was joining the internationally-oriented engagement group co-ordinated by Ethos. The Ethos Engagement Pool International carries out engagement programmes on a range of topics and sectors for its institutional investor members.
The pension fund would also like to express its stance on climate change via impact investing, according to Haenni.
He said CPEG was interested in exploring impact investing in Switzerland by inviting other asset owners to co-invest in domestic projects.
Haenni emphasised that climate change was not a new consideration for the pension fund.
Two years ago it embarked on a pilot energy efficiency project in its real estate portfolio, which saw it carry out more than 1,000 tenant visits and ultimately win the "Watt d'or" ("Golden Watt") award from the Swiss federal energy department.
Now, however, the pension fund wanted to implement climate change considerations across all asset classes, he said.