Ärzteversorgung Westfalen-Lippe (ÄVWL), the pension fund for doctors in Germany's Westphalia-Lippe region, is actively investing to build up its directly-held bond portfolio as interest rates rise, chief investment officer Markus Altenhoff said in an interview as part of the scheme's 2022 financial statement.
Liquidity and other funds were channelled into the bonds market, again promising returns above the actuarial interest rate, the CIO added.
The directly-held bond investments returned 1.8% last year, down from 3.5% in 2021. The scheme had a total investment worth €3.68bn in the asset class at the end of 2022, up from €3.39bn at the beginning of the year, according to the statement.
ÄVWL conducted an internal audit on investments in securities and loans, in particular reviewing the directly-held bond portfolio. In real estate, the focus of the internal audit was on investment management and reporting, it stated.
The pension fund recorded positive returns of 3.3% last year on assets invested, despite losses in bond and equity markets, the war in Ukraine, the energy crisis, and rising interest rates, it said, adding that assets under management increased from €13.89bn in 2021 to €14.36bn in 2022.
Taking into account returns on actuarial reserves, the scheme recorded a net performance in 2022 of 4.4%, consistently pursuing a broadly diversified investment strategy. Investments in infrastructure, renewable energies and real estate proved to be particularly resilient in the face of extremely volatile markets.
The scheme sees investment opportunities in critical energy infrastructure, as Germany and Europe try to become self-sufficient or less dependent from other countries in terms of energy and raw material imports, Altenhoff said.
The performance of Spezialfonds investments, making up approximately 69.8% of the scheme's total assets, varied last year.
Mixed Spezialfonds, targeting long-term allocations of around 50% in equities, 40% in bonds and 10% in tactical and total return mandates, returned -11%, recording a €3.3bn loss, with ÄVWL tactically cutting its exposure to equities.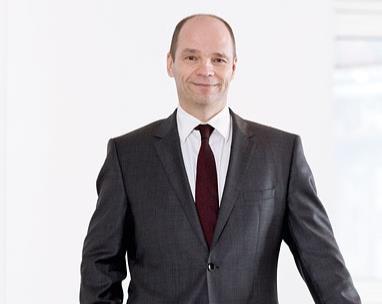 Bonds Spezialfonds, with assets worth €783m, returned -11.1%, and the securities Spezialfonds with assets of €4.34bn achieved a net return on investments of -0.1% in 2022.
The Spezialfonds investing in alternative Lux FIS I and Lux FIS II, which invests particularly in real estate, returned instead 7.1% and 1.2%, respectively, last year. The Lux FIS I now holds more than 100 investments in private equity, direct lending, infrastructure, natural resources and turnaround/special situations funds.
Alternatives Spezialfonds, with assets worth €2.95bn, generated net returns on investment in 2022 of 5.1%, and real estate investments, worth €2.37bn at the end of 2022, returned 10.5%, the statement disclosed. The net return on investment across all Spezialfonds was 4%.
The scheme has increased future pension entitlements and current pensions by 1.25%, effective from 1 January 2024, given the positive performance recorded last year. It has decided for a moderate adjustment of the previous actuarial interest rate in the basic pension from 4% to 3.8%.
ÄVWL also drafted its sustainability strategy, and a report on the implementation of its sustainability strategy for investments in infrastructure, after the state of North Rhine-Westphalia (NRW) raised pension funds' threshold for infrastructure investments by 5%.
The pension fund caters for 46,874 members, an increase of 1% year-on-year, paying contributions totaling €579.7m last year, up by 1.1% compared with 2021. It paid out €576.6m for pensions in 2022, up from €555.4m in 2021, a 3.8% increase year-on-year.

Luigi is IPE's Berlin-based DACH correspondent. His coverage includes regulation and the latest pensions and investments trends, and, being a native Italian, he also covers Italy's pensions market. He has reported from Italy and Germany on international politics and business for European and US publications including USA Today, Bloomberg BNA and for the investigative magazine L'Espresso. He was previously Germany correspondent for Mergermarket covering M&A.
View full Profile