Nigel Cresswell looks at how German corporate pension funds are dealing with the current economic headwinds and tailwinds
Recently, capital markets have provided stellar returns – not only in return-seeking assets as risk premia contracted in the face of a wave of investors searching for yield – but also in more unlikely areas such as sovereign bonds, driven by extraordinary economic circumstances. In this article, we address how German corporate pension funds are adapting to this environment and what may be still to come, based on observations from our recent pension risk management study.
Traditionally, German investors have preferred to be cautious. Broadly speaking, the average asset allocation is approximately 60% in bonds, 25-30% in equities, and the remainder in a mixture of cash and alternative assets. While this has some levels of comparability to the Netherlands, it is significantly different to the risk preferences of Anglo-Saxon peers. The latter, based on our global pension asset study, have an allocation to return-seeking assets of some 50-60%.
Nevertheless, given the market backdrop, German investors have profited from their conservative approach. However, this appears to be unsustainable as they face unprecedented low, sometimes negative, local bond yields compounded by the ECB's QE programme. As a result, there is limited potential for this historic bond run to continue to drive the performance of German portfolios. Furthermore, recent equity returns and elevated valuations may suggest that this return driver may similarly not fulfil their future return requirements.
Based on forward-looking return expectations, the average German asset allocation has a long-term median return of 3% per annum. Anecdotally, this falls below the expectations of most corporates. Nevertheless, to date we have not observed substantial changes in asset allocation among German investors; at a strategic level, asset allocations have remained consistent. However, our study suggests that German pension investors are in the process of reassessing capital market conditions and reviewing their strategic asset allocations, with many indicating changes in the next year to 18 months.
Interestingly, a majority of the investors questioned no longer see the low-interest-rate environment as a risk in itself, but instead a situation to which they simply need to adapt. This can be seen in bond portfolios where broader diversification is being embraced. In particular, the traditional portfolio of government debt and corporate bonds is being augmented by allocations of up to 20% in high yield, leveraged loans, inflation-linked bonds and emerging-market debt. Furthermore, in the last year, we have seen restrictions that were introduced at the onset of the euro-zone crisis – such as an exclusion of PIIGS sovereign debt or the introduction of elevated minimum rating standards of government bonds – now being removed.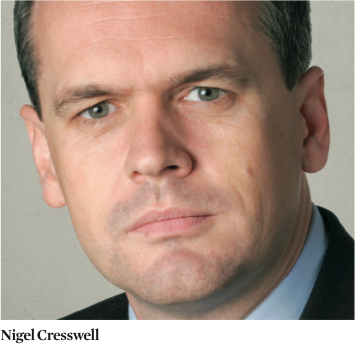 Some 95% of investors see interest-rate volatility – with the corresponding impact on discount rates – as a risk that they wish to remove in future, while over half have LDI approaches on their agenda. Given the current environment, these may well be implemented in the future based on market-level triggers, rather than looking to lock in current yields.
Overall, two-thirds of investors would restructure their bond portfolios to adjust to low interest rates, and indeed over half have already adjusted their strategic allocation to fixed income, or reduced their portfolio durations in anticipation of potential rate rises.
Within equity portfolios, little change is expected. Investors continue to have a material overweight to euro-zone equities, at around 40% of their overall equity allocation, compared with a market-cap-weighted allocation within the MSCI ACWI index of around 10%. This home bias cannot be easily explained; investors do not tell us that they consider euro-zone equities to be the most attractive part of the market. Whilst euro-denominated liabilities may explain the strong allocations to euro-denominated bonds for liability-hedging purposes, this rationale has little application to return-seeking assets, where a global beta is typically preferable, and currency risk may easily be hedged, depending on investor preferences.
With regard to 'alternative' diversifying assets – these form a rather minor part in the overall portfolio line-up, with operational simplicity of alternatives seeming to be a key criteria in the portfolio-construction process. This has led to a domination by real estate funds, commodities, and fund of fund solutions for both hedge funds and private equity. Diversifying 'smart beta' strategies have thus far made little headway, having been plagued by local implementation issues.
Noticeable changes in investor behaviour regarding risk-hedging apply to the decreased use of quantitative hedging strategies, such as option strategies or risk-overlays. In the past, corporate pension vehicles have used these strategies to provide down-side protection against falling markets, however these have been associated with poor results and considerable portfolio return drag.
With regard to monitoring, many investors still prefer pure quantitative approaches such as value-at-risk and volatility measures. Yet it is noteworthy during recent market events that institutions have begun to be more aware of their risk management and monitoring. In particular, they have started to focus on monitoring funding levels and pension expenses.
While the pension landscape has taken a step towards a more progressive approach to managing assets, the question arises whether the steps taken – and those planned – will improve investment returns. Our study suggests that, the level of risk being taken needs to be reassessed in the context of desired returns and objectives. At the moment these are not aligned. Second, the spending of risk budgets is sub-optimal. In particular, there is a need for broader diversity in portfolios to improve returns, introduce new return drivers, and increase their robustness. Third, that proper utilisation of existing risk budgets could add 80bps of additional return. It is not surprising, then, that over 80% of investors have already undertaken steps to improve the diversity of their portfolios and take advantage of this upside.
Given current levels of asset diversity, this is certainly a positive step.
Naturally, adopting complex portfolio structures will result in increased governance requirements, notably around asset allocation where dedicating sufficient time, resources and expertise is a key determinant for success. Many investors underestimate the impact of strong governance. This is surprising, given the vital role an efficient decision-making structure plays in regulating the operation and complexity of the investments while being responsible for employing the correct resources in the most efficient way. Conversely a suboptimal governance structure can actually add risk to a portfolio, particularly if it is not aligned with investment strategy, as well as result in poor manager or investment decisions. However, our study shows that investors are re-evaluating their in-house resources and looking to upscale or outsource.
All in all, change is afoot and many German investors are adapting to the market dynamics, with some looking to take advantage. While these are likely to be winners, it is almost certain that those who retain their historic approaches need to brace themselves for disappointing outcomes.
Nigel Cresswell is head of Towers Watson's investment business in Germany
Sector fund proposals: A new tune for German pensions?
1

2

3

4

Currently reading

Germany's corporate funds: Status quo needs a makeover

5

6

7