Mean reversion is useful in valuing stocks, but there are many unpredictable factors that can disrupt long-term assumptions
Key points
• Mean reversion arguments show emerging markets look cheap
• But whether short-term factors favour developed markets is questionable
• A change in sentiment may cause investors to take advantage of emerging market valuations
• Relying on mean reversion may be too risky for most fund managers
Are developed market equities, led by the US, overvalued? The answer, certainly in relation to emerging markets, may be as much a function of personal prejudices rather than rational analysis. Part of this is a result of the complexity of any analysis that tries to weigh unpredictable immediate political scenarios against long-term structural changes in both developed and emerging market economies.
Part also lies with predominantly retail flows of investment in and out of emerging markets following headline news events that give rise to volatilities in valuations that are much higher than any volatility in future dividends flows of the companies in question.
Emerging markets do not as yet have the same degree of long-term stable investors as developed markets, says Charlie Wilson, portfolio manager at Thornburg Investment Management. The markets are not deep and they are subject to volatile market flows from foreign investors.
Meanwhile, home bias lingers strongly among both retail and institutional investors in developed markets in a world where globalisation itself is coming under fire.
GMO attempts to separate prejudice from objective analysis through the idea that markets tend to revert towards their long-term mean valuations and this typically happens over a seven-year period. The results from this analysis are stark. US large-caps led by the Facebook, Apple, Amazon, Netflix and Google (FAANG) technology stocks look expensive on every metric.
One argument is that such valuations are justified by raised profitability. But, says Tommy Garvey, a member of GMO's asset allocation team, profitability is cyclical. "If some firms make too much profit, other people come in and compete that away. If profitability is high, it is not always a cause to get excited, but rather a cause to get wary."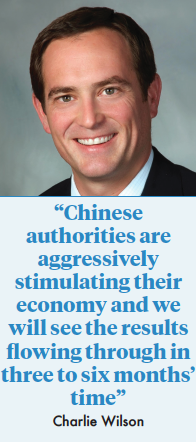 The real problem with the FAANG companies and, indeed, with Chinese equivalents such as Alibaba and Tencent, says Garvey, is that it is hard to put a price on stocks driven by unbridled investor optimism for the future. "You just can't tell when Facebook can fall 20% in a day," he says.
Global equity markets are clearly at an important juncture. The US has diverged sharply from the rest of the world and the outperformance is now at historical extremes. "If economic data improves more than expected broadly across all regions, then US performance divergence may unwind, as confidence in the earnings outlook improves outside of the US," says Ritu Vohora, investment director, equities at M&G Investments.
She adds that a re-convergence of earnings growth expectations between US and select non-US markets should narrow the current valuation gap.
GMO goes further, arguing that reversion to the mean will inevitably lower US valuations. The implications for US large-cap equities are that GMO expects a real loss in holding them that amounts to more than 5% a year for the next seven years. For GMO, the only equity market that looks likely to generate positive real returns of size based on a mean-reversion framework are emerging markets.
That view, says Thornburg's Wilson, is also backed by fundamentals. Valuations are cheap but, perhaps more importantly, the long-term potential of higher growth remains. Moreover, while in 2007 the emerging market index was dominated by state-owned enterprises, the universe looks different today with a much higher proportion of tech companies with deeper defensive moats.
The opposing view, says Emmanuel Hauptmann, a fund manager at RAM Active Investments, is that there are good reasons for developed market outperformance. The large interest rate increases in the US dramatically hurt twin deficit countries most reliant on external capital flows and external financing such as Turkey and Argentina. Increasing dollar strength leads to large repatriation of capital back into the US, hurting countries whose development relies on this capital the most. It also increases debt-servicing costs for governments and corporates with significant dollar-denominated debt.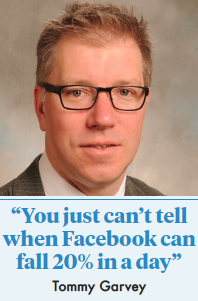 Mark Hargraves, head of global strategies at AXA Investment Managers, also argues that the recent pullback has resulted in forward multiples for US equities now trading in line with longer-term averages. Rising US interest rates may mean it is unlikely the market can sustain a re-rating and thus returns will likely be a function of earnings expectations in 2019. But he adds that, after a strong year for US earnings in 2018, with tax reform contributing to double-digit growth, 2019 will be slower but positive growth should still be achieved.
The other factor weighing on emerging markets is the trade dispute with China, which is not only fuelling concerns over slowing growth in China itself, but also affects many Asian countries that form part of the supply chain for Chinese exports. Wilson is more optimistic though: "Chinese authorities are aggressively stimulating their economy and we will see the results flowing through in three to six months' time," he says.
Rising US rates are also not inevitably bad news for emerging markets. Wilson points out that there were 14 interest rate rises between 2005 and 2007 and emerging markets did well during that period. "High interest rates when combined with high growth is fine. However, investors do have to look at how the Fed will react to any signs that growth is slowing".
In the shorter term, emerging markets face other challenges. Satya Pradhuman, CEO of Cirrus Research, an independent research firm based in New York, points out that markets such as India, Asia-Pacific and Latin America have begun to slow. "Sales growth seems to have peaked and we are starting to see some topping of growth," he says (figure 1).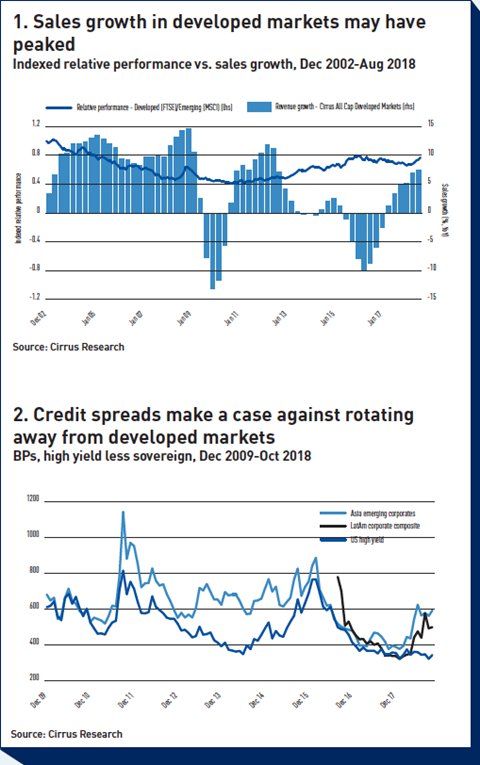 Moreover, he warns that bottom-fishing in emerging markets may be premature, as credit markets in key regions seem to be under pressure, in direct contrast to credit spreads in the US which have remained near 30-year lows (figure 2). If the profit cycle slows, not only do people pay for visible earnings but it looks as though developed markets tend to outperform emerging, perhaps owing to lower attractiveness of cyclical sectors predominant in the emerging markets. "This does not even take into account the issues over trade tariffs that are impacting emerging markets," Pradhuman says.
The key question, though, as AXA's Hargraves suggests, is that with emerging markets in aggregate trading below long-term valuations on many measures and many currencies arguably looking increasingly attractive, is this the time to consider increasing exposure?
In the immediate term, US rate rises, rising oil prices and trade tensions are affecting a range of emerging markets, most notably China and India. Yet valuations provide a strong driver that perhaps just requires a catalyst to change investor sentiment. This could well be clarification of the trade discussions between the US and China.
Hargraves also sees a number of positive tailwinds in 2019 that could emerge, including recent tax reform in China likely to support consumer demand and the conclusion of the US interest rate hike cycle.
China and India he sees as countries most likely to benefit with China's pivotal role in the region and its greater weighting in indices likely to be the focus of renewed investor attention, while the recent pullback in India presents a potentially interesting entry point to the secular growth story of India.
The key issue for investors may well be their attitude to the concept of mean reversion. Despite its strengths, there are also many valid arguments against it, ranging from structural changes in economies justifying higher valuations, to changes in the equilibrium long-term bond yields.
The biggest challenge may be that time periods for mean reversion may often be longer than the career horizons of fund managers. Privately-owned firms may have an advantage over publicly-traded peers in this respect.
Global Equities: Valuation vagaries
1

Currently reading

Global Equities: Valuation vagaries

2

3

4