The rapid growth of exchange-traded funds (ETFs) on a global scale means that we are seeing increased official scrutiny of the sector.
Independent research firm ETFGI predicts that in 2020, ETFs and ETPs listed in Europe will reach $1.1trn (€935bn) in assets under management, a 50% increase from the end-August 2017 total of $734bn. Globally, ETF assets are now approaching $5trn and were recently forecast by investment bank Morgan Stanley to top $9trn by 2022.
With a compound growth rate in assets of around 20% per annum since 2008, ETFs are by some margin the fastest-growing segment of the asset management business. These funds are now on the radar of both global and country regulators and are being examined from a variety of perspectives. Global risk regulators focus primarily on the potential for ETFs to cause systemic problems. Meanwhile, local regulators often prioritise investor protection.
Global risk regulators revisit ETFs
In January this year the G20 Financial Stability Board (FSB) released a set of policy recommendations addressing structural vulnerabilities from asset management activities. In its paper, the FSB said it was worried about the potential for ETFs' authorised participants (APs), the intermediaries who exchange ETF units for the funds' underlying securities, to step away from their responsibilities in stressed markets, with a knock-on impact on market stability.
"APs are not obligated to create or redeem ETF shares, and an AP engages in these transactions only when they are in the AP's best interest given market conditions," said the FSB.
"This could have potentially negative effects on the ability to trade without accepting significant discounts to the estimated value of the underlying assets if, for example, one or more APs were to pull back from the market in turbulent conditions," said the FSB.
The FSB's comments on ETFs were part of a series of recommendations aimed at heading off potential market disruption as a result of liquidity problems in traditional (or 'open-ended') mutual funds. Although ETFs are regulated like mutual funds, their trading mechanism differs: by convention, mutual funds have a single daily pricing point, while ETF shares are traded continuously in the secondary market.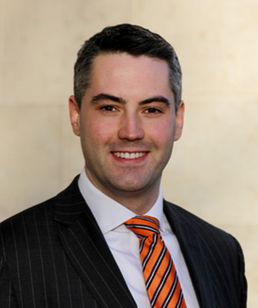 "Whether or not liquidity transformation in open-ended funds was problematic in the past, the situation may need to be reassessed given changes taking place in markets," the FSB said, citing the increasing involvement of mutual funds, including ETFs, in less liquid sectors of the market like high-yield debt. The FSB also pointed out the potential for spill-over effects if a fund was forced to suspend redemptions or to use credit facilities to help meet investors' redemption requests.
In July 2017, IOSCO, the coordinating body of international securities regulators, which develops and implements standards in close coordination with the FSB, released a consultation paper on liquidity risk management in collective investment schemes, in which it also devoted a specific section to ETF regulation.
IOSCO's paper covers mutual funds' risk management policies as a whole, including disclosure to investors, how best to achieve alignment between a fund's asset portfolio and its redemption terms, the availability and effectiveness of funds' liquidity risk management tools and fund-level stress testing. But in a section devoted to ETFs it also asked questions about the reliability of ETFs' structure.
According to one London-based asset management expert with close links to regulators, the interaction between ETFs and their APs is a particular focus for IOSCO.
The source, who requested anonymity, said: "I have talked to IOSCO about ETFs and they have concerns. Broadly they fall into two categories. First, what happens if the authorised participants step away, as they have in the past."
In summer 2013 the Financial Times reported that, during a market sell-off, authorised participant Citigroup had temporarily stopped accepting ETF redemption orders after running into internal risk limits. In turn, this caused the prices of a number of US-listed ETFs to fall to a substantial discount to their net asset value.
"I think the other concern is that although ETF issuers say that their funds collectively own less than 20% of the market's assets, if you deconstruct that you find there are an increasing number of ETFs that are highly specialised and represent a high proportion of the underlying assets," said the source.
"You can argue that if the ETFs fall over it is small beer, but if the market is febrile at the time, there can be knock-on effects across the market. Look at US money market funds, where a poorly run but small fund fell to below its $1 a share net asset value in 2008 and the Fed had to put a guarantee behind the whole money market fund sector," the source said.
"I have a gut feeling there is a problem with all this, but I don't know what the remedy is."
National regulators kick the tyres
In May 2017, Ireland's Central Bank (ICB) also launched a review of ETFs, calling for greater scrutiny of how the industry works and whether the existing regulatory guidelines were adequate for an instrument it called "the most important product development the investment fund industry has seen in the past 20 years".
The ICB's interest in ETFs reflects a measure of national self-interest. As the central bank pointed out, Ireland is the major location within the EU single market for the authorisation of ETFs. Its discussion paper, the ICB said, underpins an invitation to stakeholders to help inform the Central Bank's participation in any international or European regulatory discussions on the topic.
The ICB said it also wished to look at the extent to which ETFs' dealing and trading arrangements are likely to operate in stressed market conditions, and whether there are risks inherent in the ETF structure. The discussion paper also examined the connectedness between APs and other interested parties, and at counterparty and collateral risk issues.
"ETFs are now a very large part of the landscape and are getting larger," Gerry Cross, director of policy and risk at the ICB, told the audience at the Bloomberg Invest ETF conference, held in London in October 2017.
"We really want to understand them. One of the lessons we've learned from the financial crisis is that we need to know what we don't know. We have to know how to think about things differently, depending on the product. All the regulators, from the FSB to IOSCO and the French AMF, have expressed a need to step back and look at what is happening. Once we've understood what the dynamics are, we can decide whether we need to do something as a regulator."
In its response to the ICB's paper, the Irish Funds Industry Association (IFIA), a trade body representing asset managers, custodian banks and other service providers, was keen to stress that the liquidity mechanism underlying ETFs should not be treated as something unique.
"It is important to note that liquidity issues and stressed markets impact all funds," said the IFIA in its response.
"We have seen global events that have led to the application of gating to non-exchange traded UCITS [European mutual funds]. As such any discussion of stressed markets should be viewed in the context of impacting all fund types and not simply ETFs. We echo the view of other stakeholders that the ETF structure is designed to provide intra-day liquidity often when the underlying market is closed."
In the summer of 2015, for example, Greek stock exchanges were closed for more than a month. During this period one US-listed ETF investing in Greek stocks continued to trade, providing a measure of the underlying market's value.
In February 2017, the French securities regulator (the AMF) issued a study of ETFs based on trading activity on its domestic stock exchange, Euronext Paris. The AMF concluded that the circuit-breaker mechanisms in place on Euronext Paris help limit the risk of large gaps between the traded price of an ETF and the indicative net asset value (iNAV) of the underlying basket.
It also seems that take-up rates for ETFs in France are not in themselves sufficient to have a significant impact on their underlying markets in the event of a massive withdrawal, the AMF said. Lastly, primary market flows appear to be counter-cyclical, serving to dampen rather than magnify major price moves, the AMF found.
However, "there is nevertheless a need for vigilance should interest in these products continue to grow", said the AMF.
"This is particularly true in stressed markets, when ETF unit prices are likely to show a significant discount," the AMF noted.
Market participants welcome regulatory interest
From investors to fund issuers and industry observers, there's a general acceptance that increased regulatory scrutiny of ETFs is a necessary and perhaps desirable consequence of the market's increased growth.
Ben Yearsley, director at Shore Financial Planning, a UK-based financial advisory firm, points to continuing concerns about liquidity risk.
"With their growth over the last decade, no one really knows, for example, what would happen if there was a sudden sharp downward market correction in some of the more illiquid markets," says Yearsley.
Adam Laird, the head of ETF Strategy, Northern Europe, for ETF issuer Lyxor, ties regulatory interest to the recent success of ETFs in Europe.
"It's natural that in any circumstances where there's a rapid growth of assets, regulators will want to ask questions," says Laird. "In the first half of 2017, flows to ETFs in Europe were greater than flows to actively managed funds. So as a result, regulators are sitting up and taking notice," he adds.
"To be clear," says Laird, "ETFs are not a fire hazard waiting for a spark. ETF market growth has been steady and without incidents. But for regulators, it's good practice to ask questions when everything is working: they don't want to be caught out.
"There have been some limited and niche cases of liquidity problems," he concedes. "But it seems we're a long way from this happening on a large scale," says Laird.
"Compared to traditional mutual funds, ETFs are much more transparent. And ETFs have experienced none of the recent illiquidity problems which have hit traditional property funds, for example," says Laird.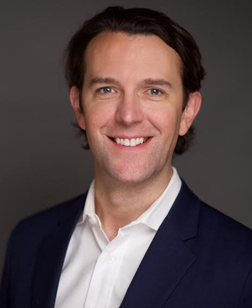 In 2016, several authorised UK property funds witnessed a temporary suspension of redemptions after the UK's EU referendum vote on 23 June.
Will Rhind, the CEO of ETF issuer GraniteShares, highlights that the Irish Central Bank's paper covers three over-arching themes: investor expectations, liquidity and the increasing popularity of ETFs.
"The questions they raise are relevant and some have been discussed at great length already within the industry," says Rhind.
"For example, transparency around who are the beneficial owners of ETF shares has been an issue affecting the industry since its inception. As ETFs are traded by intermediary firms, the authorised participants, at the level of the fund the ownership of shares is typically registered in a custody account to the name of a large firm or a nominee," says Rhind.
Dave Nadig, the CEO of ETF.com and previously the director of ETFs at FactSet Research Systems, also welcomes regulators' interest in ETFs.
Nadig says he believes we will see 'continued refinement' of the ETF industry as it matures.
"That will be around things like derivatives and the use of synthetics. Those are appropriate realms for global regulators to wade into," says Nadig.
"There are other categories of concerns amongst global regulators," says Nadig.
"Is there something inherently wrong with indexing as a theory of investment? Does it destroy capitalism? Does the presence of ETFs in the market accelerate flash crashes? For the most part those concerns have been pretty widely debunked," says Nadig.
He points out the challenges of regulating ETFs in Europe, compared to the US.
"Europe has issues with the lack of a consolidated post-trade tape and with so much trading happening OTC [over the counter]," says Nadig.
"I think the lack of transparency in the European ETFs market and liquidity are real issues. It makes it more difficult to regulate those trading markets appropriately."
Nadig highlights the way US regulators responded to the 2010 flash crash, in which ETFs were prominent, by means of the introduction of circuit breakers on US stock exchanges.
In May 2012 the Securities and Exchange Commission (SEC) introduced a 'limit up-limit down' mechanism to prevent trades in individual securities from occurring outside of a specified price band, set at a percentage level above and below the average price of the stock during the preceding five minutes.
However, circuit breakers were subsequently blamed by some observers for another bout of pricing difficulties in US-listed ETFs, this time in August 2015. These led to a call by SEC commissioner Luis Aguilar for a fundamental re-examination of the entire US ETF ecosystem, something that the SEC has yet to accomplish, although US market participants hold out hope that an 'ETF rule' will eventually be developed.
In Europe, ETF market participants await the imminent introduction of Europe's second Markets in Financial Instruments Directive (MiFID II) in January 2018. MiFID II promises improvements in ETF liquidity by pushing more trading onto central venues, as well as improved post-trade transparency.
One market observer sees a fundamental difference in how the ETF market deals with regulatory scrutiny by comparison with other parts of the financial sector.
"In the banking industry, regulation has tended to be seen as something negative. In ETFs, it's seen as a great thing for the industry, almost a case of 'bring it on'," says Lisa Kealy, partner and leader of EY's European ETF practice.
"It's proving to have a very big impact on flows," says Kealy. "In Europe, regulation has led to accelerated purchases of ETFs. These funds offer low cost and transparency and suit most regulators' agendas."