Investors and corporates have joined forces to call for EU political leaders to endorse a long-term decarbonisation strategy to achieve climate neutrality by 2050.
This would provide businesses with the "confidence and clarity" needed to make investments that could help bring about a European economy with net zero emissions, the groups said in an open letter.
The letter was addressed to EU heads of state ahead of a gathering of national leaders in Sibiu, Romania next week.
In the letter, the signatories explained that they had already invested in the energy transition because it made "business sense", but that "businesses and investors cannot do this alone".
"A clear, coherent vision from European governments and institutions for climate neutrality by 2050 at the latest will give us the long-term guidance we need to invest," the letter stated.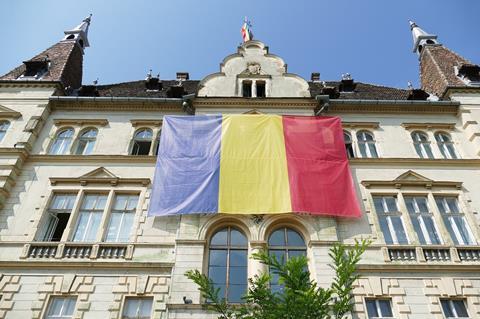 "As business and investor leaders who aspire to build the climate neutral economy of the future, we urge you agree the necessary policy foundations and set the direction of travel that will provide us with the clarity and confidence to act."
The letter is understood to be the result of an initiative instigated by the Corporate Leaders Group, a group of European industry executives working together under the patronage of the Prince of Wales, but it also received backing from investors.
These include the chief executives of Nordic pension investors such as Alecta, Folksam and Ilmarinen, and those of asset managers Aegon, DWS, Earth Capital and Impax.
Alex Wynaendts, CEO at Aegon Asset Management, said: "As a signatory to the Paris Pledge for Action and considering our strategic focus on supporting the energy transition, we ask EU leaders to urgently execute on the measures against climate change as agreed upon in Paris."
The Institutional Investors Group on Climate Change (IIGCC) put its name to the letter as a "supporter", and Rachel Ward, head of policy at the group, explained that the letter was "a clear marker of the significance of climate change in the context of wider EU priorities that will be discussed during the Sibiu Summit next week".
Today's letter is not the first time the private sector has called for heads of government to do more to facilitate the transition to low carbon energy. The IIGCC's Ward told IPE there was "certainly an awareness of the risk of 'statement fatigue', which is why timing is so important".
"[Statements] will only be produced at key milestones where there is a clear window of opportunity to influence discussions and decisions," she added. "The EU Sibiu Summit is certainly a moment to remind policy makers that climate change remains a priority."
A copy of the letter can be found here.