Assets are up, but performance is down
For European green bond funds, 2018 was a year of achievements and setbacks, in Fitch Ratings' opinion.
On the one hand, multiple funds achieved three-year performance track-records and assets under management (AUM) exceeded €100m, both of which can be milestones for institutional fund investors and intermediaries, and could spur further investment in 2019. Fitch counted six green bond funds at the end of 2018, with one more set to hit these twin peaks by the end of Q1 2019.
On the other hand, European green bond funds underperformed, both in absolute terms and relative to prior years. In 2016 and 2017, performance was positive, with representative annual index returns of almost 2%. However, 2018 saw index returns of -0.72% while the average return on Fitch's sample of euro-dominated funds was -1.58%. Of particular note, the range of returns across funds was narrower in 2018 than previously. In fact, Fitch counted only two euro-denominated funds which generated positive returns in 2018. The clustering of returns in a down market suggests that some green bond fund managers may not have enough emphasis on downside protection.
The performance headwinds did not diminish investor appetite. Fitch estimates that the assets of European green bond funds reached about €5.6bn at end-2018, up from about €3bn at the end of 2017. This 80% annual growth rate compares with a 11% decline in broad European domiciled bond fund assets over the same period. The growth in green bond fund assets came from a combination of inflows to existing funds and new launches. Fitch counted 11 funds at end-2017 with assets in excess of €100m; by end 2018 that increased to 16.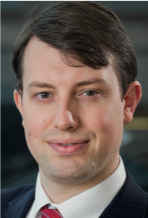 Whereas no fund had assets above €500m at end-2017, by end-2018, there were two. These funds stand out, for different reasons: the NN Green Bond Fund registered strong inflows in 2018 – growing by 400% to almost €600m. The Amundi Planet – Emerging Green One fund was a notable launch in March 2018, with launch AUM of €1bn.
While the growth in this segment may be high on a percentage basis, the sector remains negligible on an absolute euro basis. The total assets in these funds of about €5.6bn as of end-2018 are dwarfed by the size of total European domiciled bond fund assets at about €2.5trn as of the same date.
Diversification improving
Green bond fund diversification has improved since these funds first emerged, driven by an increasing diversity of issuers. Fitch believes fund diversification levels are adequate – we counted an average of 97 issuer exposures across a sample of funds as of end-2018, compared with an average of 104 issuers in a sample of broad market bond funds. Nonetheless, green bond funds will face a smaller investible universe than broad bond funds.
A notable feature of green bond funds is that they are not entirely green. Most funds' investment objectives emphasise green bonds as the primary investment universe, but set a floor on the proportion of green bonds they must hold. This means that some funds may have meaningful exposures to non-green bonds, although most funds will also operate with wider environmental, social and governance (ESG)-oriented investment processes seeking to exclude, for example, issuers from polluting sectors, exposed to controversies, or falling short of ESG indicators.
Passive funds face challenges
Where diversification may be more of an issue is in passive green bond funds. These may be able to achieve comparable levels of issuer diversification to actively managed funds, but they will be vulnerable to the secondary effects of index rebalancings given the small issuer universe and potential for large individual issuances. The French and Belgian government green bond issuances in 2017 and 2018 were noteworthy, given their long maturities and
sizes. When these issues were added to major indices, index duration moved materially. Actively managed funds had the flexibility to moderate the impact of the index duration change over a period of time, whereas passive funds were required to adjust immediately, resulting in a more variable risk exposure for investors.
More broadly, while actively managed funds will charge higher management fees, trading costs may be higher for passive funds as the small universe of green bonds outstanding grows, requiring passive funds to frequently rebalance their portfolios. The universe of European passive green bond vehicles has grown – Fitch counted two ETFs and one index tracker as of end-2018, with a combined AUM of €300m. The AUM is negligible, but growth has been strong, aided no doubt by the low denominator. Still, AUM grew over 600% in 2018.
Modifying duration key for 2019
Navigating potential market volatility in 2019 will be a challenge for green bond funds as much as for other funds. As further performance differentials emerge and a growing number of funds hit three-year track records, investors will be able to select funds using traditional analysis techniques such as nominal and risk adjusted return rankings. Downside protection metrics will be an area of focus given the negative returns in 2018.
Duration is also a consideration of green bond funds, given that most underlying bonds tend to be both fixed rate and have long residual maturities, while Fitch forecasts rising interest rates in 2019. Both the ICE BofAML Green Bond Index and the Bloomberg Barclays Global Green Bond index had durations of almost seven years as of end-2018. The average duration of a sample of active European green bond funds was 6.3 years as of end-2018, which is short relative to index duration but long in absolute terms. With both interest rates and bond yields expected to rise, duration exposure could be an important risk factor.
Alastair Sewell is a senior director and regional head of Fitch Ratings' fund and asset manager group for EMEA and APAC
Green finance: Financing environmental benefits
1

2

3

4

Currently reading

Green bond funds: Mixed climate for European funds

5

6

7

8