Rachel Fixsen finds Danish-based pension provision is set to increase as PFA Soraarneq exits the island's pensions marketplace
At a glance
• In recent years, Greenland has gradually taken control of a range of affairs, including financial regulation and supervision, that were formerly administered by Denmark.
• An annual subsidy from Denmark still seems essential to the country.
• Denmark-based pension provision for Greenland residents looks set to increase.
The decision by Denmark's biggest commercial pensions provider to close its Greenlandic subsidiary, could be seen as another footprint in the self-governing overseas administrative division of Denmark's faltering path towards independence.
PFA, which manages DKK584bn (€78.5bn) of assets, said in October that it plans to shut down PFA Soraarneq, subject to a vote at a general meeting. It said then that costs were already high and about to rise further as a result of regulatory and legislative changes.
The exit by PFA Soraarneq, which is 76% owned by PFA and 24% owned by the association Foreningen Soraarneq – a Greenlandic group of workers' and private-sector employers' organisations – will deprive the country of its sole locally-based registered life and pensions insurer.
It was formed in 2000, more than two decades after Denmark had granted home rule to Greenland, but nine years before islanders voted for more powers to be ceded to the local government under the Self-Government Act.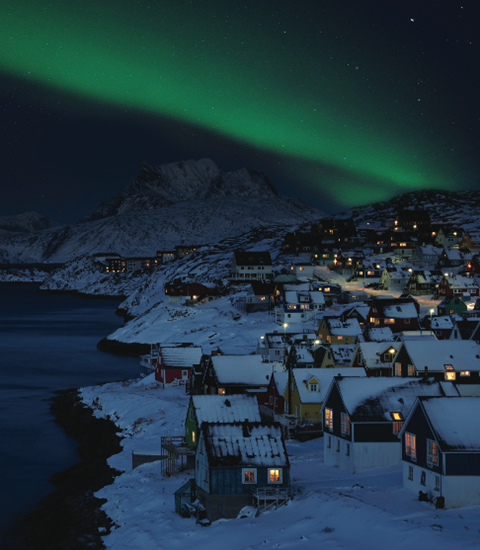 The administrative structure now in place for more than seven years, allows Greenland to gradually take on increased responsibility for a range of its affairs, including financial regulation and supervision. However, the annual Danish subsidy of DKK3.2bn still seems essential, given the modern-day consumer demands and the island's unique geographical restrictions on meeting them – Greenland's permafrost denies crop growth and the combination of deep fjords and the icecap make road travel between towns virtually impossible.
PFA Soraarneq's departure will mean an increase in Denmark-based pension provision for Greenland residents – perhaps a step backwards on the road to full autonomy, although the local company was majority-owned by the Danish group.
Lis Hasling, managing director of PFA Soraarneq, says PFA's plan is to transfer customers in PFA Soraarneq to PFA Pension in 2017.
But, since the Danish financial services authority (Finanstilsynet) would not approve a transfer involving charges higher than the current level of income tax, Hasling says PFA Soraarneq is now looking to find a solution.
The Greenlandic ministry of finance, says a closure of PFA Soraaneq is not expected to lead to significant changes.
While many of its customers will transfer to PFA in Denmark, it points out the existence of SISA, a Greenlandic pension fund.
The ministry says there are many people working in Greenland who contribute to Danish pensions and life insurance institutions such as JØP and DIP, and this is not expected to change.
Changes ahead for Greenland's pensions
The Greenlandic pension system is similar to the Danish system. It is founded on three pillars – a public pension system covering all citizens, occupational pensions based on agreements between the employers, and trade unions and voluntary private pension savings.
The public pension system consists of a statutory social pension called the old age pension, which is financed by taxes. The pension income provided
is reduced for those on higher incomes according to a scale and suppressed completely for a single retired pensioner with an income of about DKK340,000, according to the ministry of finance. Pension rates are lower in Greenland than in Denmark.
About DKK400m is paid annually into company and private pension schemes.
The Greenlandic government is putting a bill through the country's parliament, Inatsisartut, to make it mandatory for citizens to pay a minimum proportion of their income into a pension plan.
Changes have been made in the taxation of payments to foreign – including Danish and Faroese – pension plans to take effect from 2017.
So far, these deposits have been subject to tax deduction or exemption, in the same way as payments to local pensions, but the change would mean advance taxation on foreign pensions.
To even this out, pension benefits at retirement will be tax-free as long as contributions were taxed, whether the person was living in Denmark or Greenland at the time of contribution.
This amendment is being made, the finance ministry says, because there are many citizens who contribute to a pension fund abroad but are then not resident in Greenland when they retire. The ministry says this means that in many cases the government has not been able to tax pension income from money earned in Greenland.
Another legislative change taking place is one that will allow Greenlandic banks to offer pension products to individuals from 1 January 2017.
The ministry expects this to lead to more players and a wider range of products.
Pensions in Nordic Region: Iceland - Opportunities abound
1

2

3

4

5

6

7

Currently reading

Greenland: PFA's pullout ends local provision

8

9