Securities insiders believe the tide of regulation is finally ebbing
Key points
Securities services providers see an end to the wave of post-crisis regulation
Mandatory reporting of securities financing transactions (SFTR) comes into play in 2020
EU policymaking is a concern post Brexit
Have we passed peak regulation? In some parts of the financial world, there is a feeling that we might just have done.
Securities services providers and users have had to get used to regulation since the global financial crisis struck, designed to increase transparency and accountability, and mitigate risk, but often threatening to become an end to itself.
There is a feeling, however, that the times might just be changing. In regulation, the focus has shifted away from revolution and towards evolution. There are even suggestions that regulation might be ceding its position as a core issue to contend with.
Sarj Panesar, global head of business development at Société Générale Securities Services says: "When I speak to clients today, the number one issue is technology rather than regulation, and we have had to ensure beyond any doubt that we have systems and processes in place to do the work needed."
This has required the building of more robust IT systems and employing more people, Panesar continues. While some might feel this emphasis on the human touch is counterintuitive in an age of robo-advisers and artificial intelligence (AI) he responds: "It is all about trust and credibility. People buy from people they trust."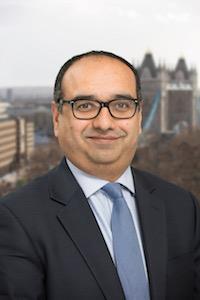 This year has been a period of regulatory calm, says Sean Tuffy, head of market and regulatory intelligence, custody and fund services, at Citi. For him, 2018 marked the end of the 'great reregulation': "Thankfully, there aren't market regulations near the size and scale of the Markets in Financial Instruments Directive (MiFID) 2 or the EU General Data Protection Regulation (GDPR)."
The slowdown in regulatory implementation gives the industry a chance to take a holistic look at all the changes and see if there is scope to redesign processes to increase efficiently, he says. In particular, asset managers are reviewing their regulatory reporting programmes.
Tuffy continues: "Different implementation deadlines for various regulatory reporting requirements caused many firms to build solutions in isolation, which has led to inefficient workflows and duplicative processes. Taking the time to sort this out will put managers in a stronger position for future reporting requirements."
Robert Angel, head of regulatory solutions at Northern Trust, agrees: "The market has had to look at and prepare for different regulations singly, but they are related and we all need to look at them in the round. We have reached a new 'business as normal' stage in the process in securities services."
Tuffy adds: "Much like the industry, regulators are using this period of calm to assess how the landscape has changed after the last round of regulatory change. This has meant shifting from focusing on implementation to looking at how the regulations are working. In particular, with MiFID 2 and GDPR now largely bedded down, regulators are now looking at compliance and possible enforcement.
"Additionally, policymakers have shifted their focus from implementing regulations to assessing potential changes. The industry will see the outcome of that assessment being put into action this year with a number of open issues set to be finalised along with the introduction of new proposals. This will likely mean that we will see the pace of regulatory change pick up again in the coming year.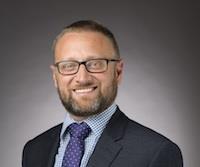 "Having weathered the great re-regulation, the industry is better prepared to deal with the next round of regulatory change. Most firms have elevated the regulatory change function within their organisations and now consider the operational, compliance, and strategic implications of new regulation more holistically."
SFTR comes into view
The final phase of securities finance transaction reporting (SFTR) – which introduces mandatory reporting of securities financing transactions – is one of 2020's new regulations and is scheduled to come into force on 12 April.
The reporting is similar to EMIR reporting for OTC derivatives. The difference is the scope of the reporting requirement. With 153 data fields, SFTR has nearly twice as many data fields as EMIR.
Like other recent EU regulations, SFTR has extraterritorial reach. The regulation affects any EU counterparty to a securities financing transaction and their non-EU branches. Additionally, although not directly affected by the SFTR, any non-EU counterparty will need to provide transaction data to any in-scope entity. Given its reach, SFTR presents a significant operational challenge.
"SFTR is a complex reporting regime involving a huge amount of data but the majority of larger clients are happy that we will do the necessary reporting on their behalf," says Mark Jones, head of securities lending, EMEA, at Northern Trust. Some clients, it seems, could quit securities lending rather than report, but the volumes of transactions involved are likely to be so small that they would barely register.
New market entrants
Several different service providers are expected to emerge as aggregators of standard data well qualified to repurpose the data in question. Recent weeks have seen a flurry of SFTR-relatied activity. Deutsche Börse, for one, reported that its Regulatory Reporting Hub would be adding a new solution to its suite of services to help clients manage their SFTR reporting, it will improve reporting data quality and efficiency, reducing implementation costs for clearing participants and increasing reporting efficiency by using consistent data.
Deutsche Börse says the solution will cover data collection, validation, enrichment, submission report construction and trade repository integration with REGIS-TR, it adds. Clients will be able to report any type of securities financing transactions (SFTs) through the platform, leveraging synergies across multiple regulations.
Separately, the Depository Trust & Clearing Corporation (DTCC) also offers SFTR compliance services, with Barclays, Goldman Sachs and JP Morgan using its Global Trade Repository (GTR) SFTR service, offered by its Repository and Derivatives (RDS) division. DTCC has also partnered with technology solutions specialist Catena Technologies, regtech platform Compliance Solutions Strategies and financial services software provider Finastra.
DTCC says the solution will support all products to be reported under SFTR, including repo and reverse repo, securities and commodities lending and borrowing, sell/buy-back, buy/sell-back and margin lending and borrowing. "This is a logical development and supplemental to its existing activity," comments Mike McAuley, global head of product strategy, securities financing, at BNY Mellon. "The DTCC is a recognised depository and clearly sees an opportunity to expand its operation."
Disruption to the pipeline
Looking ahead, the senior manager regime will apply to asset managers from this December. Northern Trust's Angel notes that this will drive the need for yet more records evidencing just who said what to whom at any given time. This will, of course, create a need for new processes and generate additional costs.
For his part, Citi's Tuffy identifies one key issue as the impact that the UK's departure from the European Union – should it take place – will have on future EU policy making. "We're entering a new phase of the regulatory cycle and the EU is poised to review a number of key financial regulations, such as MiFID, UCITS, and AIFMD. These regulations are at the core of the asset management industry and, depending on their scope, could have substantial long-term global implications.
"This will be the first major wave of EU regulation of the post-Brexit era, where the UK may no longer have direct say in EU policymaking. The UK has historically been a major contributor to EU policy and its absence should noticeably change the dynamic.
"With the UK no longer at the table, the industry is losing what has often been an important ally. The industry should be more vigilant in the consultation process and will need to adjust to this new dynamic."
This article has been amended to clarify the status DTCC's SFTR offering
Investment services: Accessing China's bond market
1

2

3

4

Currently reading

Have we passed peak regulation?