The measures required to stop the spread of COVID-19 – social distancing and government-mandated lockdowns – mean that, unlike in previous recessions, services have led the economic decline.
The COVID-19 pandemic has seen a proliferation of new consumer behaviour datasets
Level of societal discomfort threatens vigour of economic recovery
Such measures also raise questions about consumer behaviour after the crisis. Will consumers structurally save more? Will their behaviour be permanently changed?
In addition to monitoring consumption and behavioural changes after the lockdown, a frequent health check of the labour market is crucial. It must be remembered strong labour markets were underpinning consumer strength in developed economies before this recession. The fact that household consumption accounts for over half of GDP in the EU and the US underlines the importance of three factors in determining the strength of economic recovery – buoyant labour markets, resilient consumer sentiment and changes in consumer behaviour.
Therefore, coming out of the crisis, high-frequency indicators monitoring changes along these three dimensions are important in understanding the quality of recovery and consequently, making investment decisions.
The usefulness of these indicators in forecasting markets can be assessed by back testing to judge whether they generate consistent alpha. The robustness of the relationship between the signal and the market can also be tested. This is essential in relation to indicators derived from social media and the internet, which can be noisy.
Finally, the relative importance of different indicators can be assessed. A higher weight can be given to those indicators with more predictive powers when used in combination with other signals.
The global prevalence of the internet has brought with it alternative data sets that can help us monitor all three elements discussed on almost a daily basis. For example, the Thomson Reuters marketpsych index (TRMI), tracks sentiment globally in news and social media towards financial assets and Google Trends, a website by Google that analyses the popularity of various search queries. Several studies have highlighted the predictive power of Google searches for short-term forecast of economic data in developed markets – a fact borne out by our research, too.
Apart from these indicators, there are some made available specifically for this pandemic such as the Oxford University's Coronavirus Government Response Tracker, which quantitatively compares lockdown measures. Google Mobility Reports and Open Table restaurant booking data are two other examples. Together, these indicators capture both the stringency of lockdowns as well as people's response. They constitute our population behaviour indicator.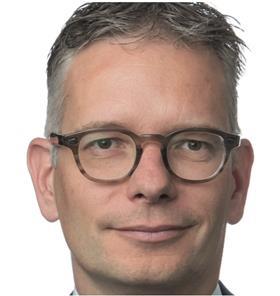 In our consumption composite, we combine consumer sentiment derived from TRMI with Google Trends-based proprietary consumption indicator and the Bloomberg consumer comfort index, a weekly snapshot of US consumer sentiment, to get a holistic and frequent picture of consumption activity.
Finally, the labour market sentiment captured from news and social media data comprises our labour market composite.
In practice, how did the high-frequency data on people's responses to the locking down and reopening of the US economy correlate with equity market performance?
Our analysis shows these responses were much more timely than those of traditional survey-based indicators such as Purchase Managers Indices.
Our population-behaviour indicator moved sideways in June as US virus cases spiked – showing that should numbers remain elevated, people would not feel comfortable in returning fully to previous behaviours. A comparative analysis of population-behaviour indicators in the US and Europe revealed the same.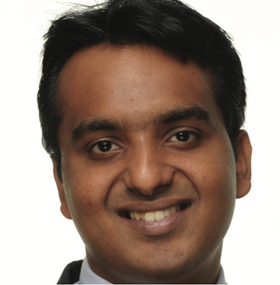 The consumption and labour composites show that central banks and governments have helped but it is too soon to draw any conclusions about the shape or extent of recovery. The US labour market is expected to deliver lower unemployment rates owing to its higher flexibility. In this crisis, however, this turned out to be a disadvantage: more than 20 million Americans were still collecting unemployment benefits at the end of the third week of June.
The evolution of TRMI labour market sentiment indicators through the pandemic show that even though stimulus measures have helped in recovering labour market sentiment, we are not there yet. The US indicator reached a low of -3.5 on 18 April on a scale of plus/minus 4.0 and whilst it has recovered, it remained in negative territory at -0.8 on 17 June. Much of the improvement could be the result of measures such as the US Paycheck Protection Plan and a reflexive bounce seen from partial economic re-opening. Still, it is not possible to draw conclusions about the shape of the labour market recovery. In Europe, the indicator slipped into negative territory on 9 April and was below the US at -0.9 on 17 June.
A similar pick-up was apparent in our consumption composite for the US through May and June. Just like population behaviour, the consumption indicators started moving sideways as COVID-19 cases spiked. Interestingly, as the fiscal stimulus got delayed at the end of July, these indicators showed signs of topping off, indicating nervousness among consumers who are dependent on governmental aid. Given the impact of stimulus in the months of May and June, these small declines can be reversed quickly as soon as a stimulus package is announced.
These indicators not only bolster confidence to take more investment risks during the recovery phase but also help maintain a small risk-on stance as COVID-19 cases spike across the Sun Belt of the southern US. The resilience of these indicators in the face of a pandemic bolsters confidence to remain invested in moderately risky parts of the investment universe.
Even though a lot has happened since the beginning of this crisis in January 2020, it is too early to conclude anything about the shape of the future economic recovery. The root cause of this crisis – the virus – still remains, as do questions about a potential second wave of infections.
But the unprecedented volatility seen has made it clear to the investment community that the use of high-frequency alternative data is indispensable to investors. Even central banks have added alternative data sources to their internal models.
The use of alternative data sets is not a matter of using data purchased off the shelf or applying information systematically downloaded from the internet, however. To be used properly it still has to be transformed, tested and analysed using proprietary techniques tailored to the targeted investment products and processes. The indicators need to be integrated into investment processes and interpreted alongside broader information.
Ewout van Schaick is head of multi-asset and Aviral Utkarsh a multi-asset strategist at NN Investment Partners