Finding a way to meet short-term needs without compromising long-term strategy has never been easy for businesses. The radical uncertainty introduced by COVID-19 has made the task much harder.
COVID-19 has reversed the shift away from short-termism
Companies should be preparing for new capital allocation demands
The early 2000s witnessed a troubling trend of companies over-prioritising short-term thinking. Too many were focusing on immediate needs – such as meeting quarterly earnings targets – at the expense of value creation and sustainability. A 2006 study of 400 financial executives conducted by our global association, CFA Institute, revealed this was common practice in 80% of companies.
These findings were concerning for two reasons. First, a lack of long-term thinking is interlinked with agency problems. Secondly, short-termism can be highly detrimental financially. Recently revisiting the issue, CFA Institute and Fund Governance Analytics found that the estimated agency costs of short-termism between 1996 and 2018 totalled about $79.1bn (€67bn) annually.
Since 2006, there has been a significant shift away from short-termism – for the better. Quarterly guidance has decreased dramatically, executive compensation has tilted more towards long-term planning and some of the worst corporate governance abuses such as the repricing of stock options have been eliminated. Engagement and communications between issuers and investors has improved and there are more conversations about ESG issues.
However, the COVID-19 pandemic has altered the business landscape even more radically than the 2008 financial crash by changing patterns of consumption, production and government behaviour. The pace of change is so fast and its scale so challenging that companies have been forced away from a long-term mindset towards short-term thinking to ensure their own survival.
Agility is paramount
The COVID-19 pandemic has shown that companies need to be agile and to evolve their outlook to pay sufficient regard to staying alive in the short term, while the long-term picture becomes a little clearer. It is great to be focused on the horizon, but, while crossing a busy road, it still remains necessary to look right and left. It is harder today to predict what is coming around the corner than it has been at any time in recent history.
For many businesses, the pandemic has seriously jeopardised their ability to remain afloat. Recent announcements from UK companies such as Rolls-Royce and Monzo have commented on their ability to continue as 'going concerns'. In response to market conditions, there have been sharp cuts, deferrals of dividend payments and the suspension of share-repurchase programmes. Janus Henderson's global dividend index team expects a 19% reduction in global dividends in 2020, with Europe and the UK hit particularly hard.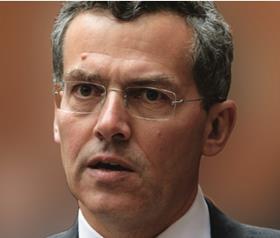 Priorities for management teams in the last six months have rightly been ensuring that their companies can stay liquid, solvent and viable. The challenge now is for companies to build the resilience and agility to manage the immediate future while also preparing to operate in a longer-term environment that is not yet clear.
The long-term cannot be lost
As the world starts to emerge from the initial aftermath of the pandemic, companies must find a way to navigate the dual challenge they are presented with: staying afloat and being ready to meet the world as it is going to be from now onwards.
COVID-19 has radically compressed timescales. Companies need to review their actions and consider strategy accordingly. Short-term in the current climate is a matter of days, not months, and long-term is now six months, not six years. It will arrive sooner than expected.
What COVID-19 has made remarkably clear is that companies that have weak internal or external systems will find themselves in trouble in times of crisis. Meanwhile, those that have good human capital, strong brands, and established systems and processes that were proven pre-pandemic and scaled accordingly during the event, have stood out. For some companies, such as Amazon, the pandemic has even led to enormous business growth. Admittedly, it is easier to be an online retailer than an airline during COVID-19, but Amazon scaled up impressively to meet the needs (and opportunities) arising from the crisis.
Similarly, healthcare companies that are responding to the crisis are enjoying greater support from investors. Such firms are not just addressing the immediate need for COVID-19 vaccines. They are also recognising the need to maintain clinical trials and adapt to the changes that the crisis is driving regarding outpatient treatments. In addition, they are embracing big data and medical technology.
Many of the systems and processes that divide those that are thriving from those that are barely surviving are undoubtedly the product of long-term strategic thinking. Perhaps the best way for companies to consider strategy is not in the context of the short or long term but sustainability instead.
Think sustainably
COVID-19 will change the way people think about government, the role of companies and organisations, and even the relationship between work and society. The uncertainty that the pandemic has created will change the world, but it has also demonstrated the speed with which society can address pressing challenges when absolutely necessary. And it is clear that climate change and sustainability are challenges that must also be addressed.
So how can a company make itself more sustainable? The answer is by being agile, resilient and purposeful. If the past six pandemic-affected months has taught us anything, it is that companies need to have access to good information flows and the ability to respond quickly. Yet, they should equally be preparing capital allocation for the new world. Recent bond issues from Suzano Papel e Celulose, the Brazilian paper manufacturer (tied to climate emissions) and Swiss
multinational pharmaceutical company Novartis (linked to access to malaria and leprosy medicines in developing countries) have allowed both companies to bolster their balance sheets and reduce borrowing costs. Acting sustainably has helped them to enhance their own sustainability.
Ultimately, companies cannot forget that they exist for a purpose. COVID-19 may have forced firms to focus on their immediate future, but business leaders need to return to seeing short-term actions as the necessary servant to their companies' longer-term objectives. Be assured, investors and analysts are thinking about the extent to which companies have these sustainable capabilities in place, or are at least investing in the right areas to be able to provide sustainable, purposeful value in the future.
Will Goodhart is the chief executive of the CFA Society of the UK