The world has changed exponentially in 2020, leading many multinationals to ask valid questions about how they can enhance their global operations.
As a significant expense for any business, pensions and benefits have come into the spotlight. More than ever, the pressure is on for benefits teams to demonstrate that they are taking steps to minimise spend and avoid curbing revenues, while ensuring that the limited resources available are directed to those areas that will secure the best possible outcomes for workers in retirement.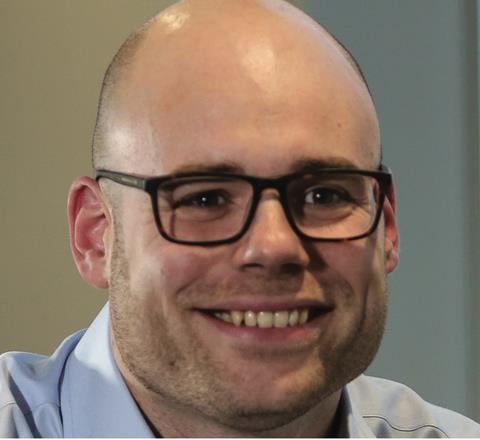 An increasing number of firms have woken up to the fact that outdated, static data sets are simply insufficient when it comes to making critical decisions around pensions. They are seeking to harness new technology to understand how they can drive value across the membership and the wider organisation.
While every organisation's aims will be different – from enhancing governance processes to centralising operational costs – there are five key reasons to invest in better pensions data technology.
1. Improving member outcomes
Taking steps to shave even a few basis points off asset management fees can bolster members' long-term outcomes.
Those with the ability to access data on what others pay can take a more holistic view on costs and charges in each region. In doing so, some firms have discovered that they were paying different fees to the same manager across a range of countries and have been able to negotiate prices down.
It is often assumed that the largest pension schemes pay the lowest fees. This is not always the case, with many schemes lacking a market benchmark and not fully appreciating their negotiating power. Having the tools to track the market equips businesses to have pertinent conversations around costs. It enables them to pinpoint seemingly small wins which, accumulated over a horizon of around 40 years, can make a huge difference to a member's final pot.
The ability to tell staff that you have gone to bat to save them money is a good employee engagement tool and shows that an organisation cares.
2. Centralising costs
For those employers with several defined contribution (DC) – and potentially some legacy defined benefit (DB) – arrangements across their operation, now is a good time to think about how costs may be consolidated or centralised.
In the current environment a growing number of firms are ensuring that every penny being spent on pensions and benefits is getting optimal value for money. Moving from multiple providers to single-contract relationships wherever possible is one of the simplest ways of reducing the top-line figure.
For example, those employing a range of third-party administrators globally, across 10 or so schemes, may find that moving these into a master trust could save them money on administration.
With all the relevant data available it is easy to see where – and how well – money on pensions is being spent, identifying where changes should be made.
3. Improving scheme governance
When asked about the details of their scheme, few pension managers can answer without doing some research first.
An increasing number of organisations are finding that a 'lighter touch' approach to governance, whereby employees can plug into real-time analysis and answer questions themselves, is far better suited to their business.
This will naturally enable the benefits team to be more efficient and in addition, since firms can find themselves having access to information about the pension scheme they have never seen before, conversations become more productive.
Consultants remain on hand for advice and assurance wherever needed, but this hybrid model ensures that in-house pension teams can ultimately have more control of their procedures, undertaking day-to-day governance in a more efficient way.
4. Enhancing strategic decision making
It is easy to become consumed by operational discussions around a pension scheme, but in times like these, it is more important to have capacity to focus on those overarching decisions that will ultimately take the scheme to a better position.
When you can see exactly how pension provision is serving employees on a global basis, conversations are approached in a more strategic way. Difficult decisions become easier when the reasoning is to hand and you can explain this to members and stakeholders.
Furthermore, having this level of analysis means that consultant budgets that may have gone towards administrative tasks like data processing are reserved instead for matters that will make a genuine long-term difference to your employees.
5. Centralising broader employee benefits
If contextual knowledge of how much is being spent on pensions and benefits in different regions is available, it is a easier to pinpoint any gaps that exist in the wider employee benefits strategy across entities.
Should there be any spare budget, then it is an opportunity to look at where value can be added in different countries. Equally, if you are underperforming in a region, it may be worth engaging with local human resource teams to consider how the proposition could be repositioned to better suit employee needs. For example, in regions where there is no state health cover, it can be worth considering switching pensions to the minimum government contribution and implementing private medical insurance for staff.
Showing a business pays attention to the benefits that employees value and goes out of its way to accommodate them is a powerful form of engagement.
As management of employer and employee interests becomes an intricate balancing act, access to agile and intelligent data on pension scheme performance will become an even more essential tool for achieving success.
However ambitious the objectives, enhanced data analysis brings benefits to any business. For forward-thinking employers wishing to take advantage of them, new innovations in pensions technology will help them lead the way in driving value and in ensuring they get the most out of every commercial relationship.
Adam Jones is chief technology officer at Redington