If the purpose of a pension system is to deliver a stable income in retirement, then the UK, strictly speaking, is on a path to leaving pensions behind.
This is the revolution wrought by the 'pensions freedoms' introduced in 2015, a sea change which brings the UK into line with most Anglosphere countries, where saving pots dominate with annuitisation a minority activity, and takes the UK away from European pensions, where stable retirement income is the goal.
The UK is unusual globally in allowing employers to have the option to choose, on behalf of their employees, a provider which does not have a legal duty to prioritise their interests. This is not the case in Australia, Greece, Ireland (although there are exceptions), Mexico, Netherlands, New Zealand, Switzerland and the US. In other northern European countries such as Denmark and Germany, trade unions are on the board of the pension scheme. In France, Greece, Indonesia and Italy the state is the primary provider.
The risk of allowing private providers to behave as if pensions are a normal market but where normal demand-side constraints do not apply, is that they will charge excessive prices on a sustained basis and provide products whose supply suits them but may not be well-adapted to consumer needs. Nor is the individual saver – even if they were the buyer – in a stronger position to ensure value for money.
A host of well-known behavioural biases – time separation between choice and consequence, perceived degree of difficulty, low repetition of decision-making, lack of feedback on results and a lack of familiar choices – militate against this approach, alongside vast information asymmetries. The UK's experience historically with annuity markets, and now with pensions freedom markets is typical. The financial services regulator's research on consumer responses to annuity price signals found that a large majority of people ignored them. Its research on consumer responses to pensions freedoms likewise finds a large gap between rational utility-maximising behaviour and the messy reality of savers unequipped for complex investment and actuarial-type decision-making. The result is retirement markets where savers feel isolated, overwhelmed and liable to follow the path of least resistance by staying with the familiar provider.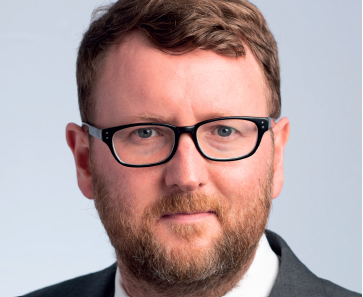 In the UK, only trust-based providers are legally obliged to put members' interests first. Elsewhere, as the UK government's Office of Fair Trading (OFT) reported in 2013, conflicts of interest result in weak governance, leading to poorer outcomes. Retail pension providers in the UK are obliged to treat members 'fairly'. This is an ambiguous term. It is also a principle that is not justiciable by courts on behalf of consumers but is enforced (or not, as the case may be) by the Financial Conduct Authority (FCA), the financial services regulator.
In practice, substantial reforms of workplace pensions in the past decade have required legislative intervention driven by political pressures and the policy objectives of government. EU law has made a nominal change, obliging the FCA to include a requirement in its principles for providers to act in the best interests of the 'client', which might potentially be actionable in the courts. However, it is not currently being interpreted as a fiduciary duty. In the US, advisers to whom regulators wanted to attach a fiduciary duty have lobbied instead for a 'client's best interest standard'. The view appears to be that a 'client's best interests' can more easily be met by the provision of information, whereas a 'beneficiary's' interest requires the provider to be more proactive.
The UK has seen a sharp increase in sales of investment drawdown products, regulated by the FCA, since the advent of pensions freedoms. The regulator has identified that these drawdown products are often expensive and poorly understood by their buyers. The FCA retains the option to introduce a charge cap if matters do not improve in terms of charging transparency (there is a 75bps price cap for defined contribution workplace schemes in the accumulation phase but no cap on decumulation product charges) and, in the meantime, is promoting retirement investment pathways which try to make the complex options that retirees now confront, easier to compare.
Retirement pathways are a modest step forward, unequal to the scale of the purchasing challenge outlined above. The FCA's own research reveals that most savers are unable to use the investment pathway information to correctly match the optimal asset investment allocation to their stated personal objectives. It is likely, in the face of complexity, that most savers will default or 'roll over' into whatever product the provider with whom they saved offers. It is unlikely that most consumers will deploy the FCA's intended comparability tool to obtain services at the lowest price.
Furthermore, the FCA is not intending to set any parameters for the default products, other than that default cannot be into a product investing only in cash. Nor will it require retail providers to provide pathways with combined income and longevity insurance objectives, although they can offer them voluntarily.
Members need longevity protection so they cannot run out of income from their DC savings in later life. This is potentially much more important in the UK, where the state pension pre-tax is worth 22% of the average wage (and 29% post tax), compared with, say, Germany, where the state pension is worth 38% (and 50.5% post-tax). Most middle-income earners will also need protection against market vicissitudes for a core element of their retirement income. The cost of a guarantee will be lowest if the individual pools the risk of living beyond the average age with other savers.
As such, a lot will depend – in rebalancing the UK retirement system – on how far the new mass multi-employer master trust pensions funds rise to the challenge of providing lifetime pension solutions combining accumulation with post-retirement investment drawdown, a 'rapid cash' account, and a later life annuity bulk-bought from the wider market and the best wholesale price passed on to members, thereby mimicking, for example, what Chile has introduced on a national basis.
This purpose demands that master trusts adjust their focus from simple accumulation of member assets until retirement; equally it demands imagination from UK policy makers, who have to decide whether the ends of pensions policy in the master trust space are institutional – trustees governing a fund on members' behalf with the objective being a steady income for life. Or retail, whereby pensions are merely another form of liquid savings, full stop.
The UK government will soon have to choose.
Gregg McClymont is director of policy at The People's Pension, a UK auto-enrolment scheme with £9bn (€10.7bn), and a former shadow pensions minister. He is co-editor of two books about international pension systems. A third is due to be published in March