AustralianSuper marked a milestone with its successful takeover in 2019 of education provider, Navitas, for A$2.1bn (€1.3bn).
It was the first time that Australia's largest industry super fund had partnered with a private equity (PE) firm, in this case the Melbourne-based BGH Capital, to take a listed Australian company private.
It will not be the last. The A$230bn AustralianSuper is poised for more PE transactions in Australia and overseas as it steps up exposure to this asset category.
Terry Charalambous, the fund's head of private equity, says: "We are looking to increase our PE allocation from about 4% to 6-8% over the next five years. Our strategy is to invest cautiously as good-quality market opportunities emerge."
He tells IPE that AustralianSuper now has a total of A$9bn invested in private equity.
"The most important thing for AustralianSuper is to use our scale, sophistication and long-term horizon to our advantage. We are a patient investor," Charalambous says.
Aware Super, which now manages A$150bn and is projected to reach A$250bn by 2025, started its PE programmes eight years ago. Its current allocation is 6%, 80% of which is invested overseas.
Aware Super's head of private equity, Robert Credaro, told IPE: "We are planning to scale the PE programme as the fund grows, but [our growth] is not the [only] reason we invest in PE."
Another reason is to participate in co-underwriting transactions alongside GPs and to focus on modestly larger co-investments. About 30% of Aware Super's PE programme is in co-investments.
Credaro says the fund's most recent PE deal was a co-investment in Climate Friendly, a leading Australian carbon farming project services provider, alongside Adamantem Capital Partners.
"Climate Friendly supports land managers and traditional custodians in the implementation and management of projects sequestering carbon in soil and vegetation while providing an income stream from Australian Carbon Credit Units," he explains.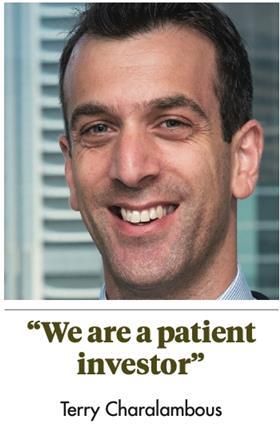 "We still see a long runway for technology and healthcare globally, despite elevated valuations in that space. Special situations opportunities are also starting to emerge as pandemic effects around the world start to lead to asset sales."
Aware Super's move into PE was motivated by a desire to capture the sector's expected strong returns, Credaro says, adding that it was, therefore, not influenced by changes to recent market dynamics.
Charalambous says: "PE returned 41.8% for the year to June 30, compared with over 30% for both Australian and international equities." The strong performance was the result of a record level of IPOs and "company realisations within our more mature portfolio of co-investments and fund investments".
Charalambous adds that the fund's PE strategy is an integrated programme of investing alongside high-quality and trusted external managers (GPs) in private equity funds, co-investments and co-underwrite transactions.
"We have had great success co-investing alongside our GPs and, more recently, in being a trusted co-underwriting partner. This enables us to scale up our allocation to PE while maintaining strong returns and reducing costs."
Over time, AustralianSuper plans to expand its GP relationships through increased deployment to PE funds.
Australia's sovereign wealth fund, the Future Fund, led the way in Australia in PE investment, which now accounts for the second-highest allocation (after equities) in its A$196.8bn portfolio.
Future Fund CEO, Raphael Arndt, told the fund's latest portfolio update, in August: "Six months ago, private equity was around 13% of the portfolio; it's now around 17%, and most of the performance – from A$23bn up to A$34bn – is in PE returns."
Yasser El-Ansary, chief executive of the Australian Investment Council (AIC), says consistent returns with alpha are important to super funds. Based on AIC data, he says PE investment can deliver outperformance – anywhere between 5% and 8% or 9% above public market equivalents.
"Returns, however, will depend on the geographies, the segments of the market and the quality of the manager," he adds.
Putting aside the leaders, the industry as a whole has been slow to enter the world of private equity. "In relative terms, Australia is still early in the journey on developing global private capital investment programmes," says El-Ansary.
In comparison, he says, on average, pension funds in other more advanced economies typically have an allocation of about 10% "or maybe even up to 15%".
"They have been investing in PE for the past two or three decades, and have the benefit of long-term experience through the ups and downs of the cycle," El-Ansary says.
Timo Schmid, managing director and partner of Boston Consulting Group (BCG) in Melbourne, says: "Going forward, Australian funds can't have this wall of cash and sit on 3% allocation to private equity."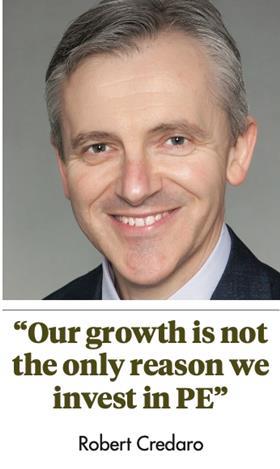 Australian Prudential Regulation Authority (APRA) figures show that the sector's total assets have risen by 14.7% over 12 months, from A$2.9trn in June 2020 to A$3.3trn this June.
Another big driver, says Schmid, is that super funds "are running out of runways in the public markets", pushing them to increase allocations to PE to access assets.
"By 2025, we think funds at the lower end of town will have somewhere between 4% and 5% in PE allocations. The large funds are on the cusp of getting into double digits."
Over the next five years, according to BCG estimates, Australian super funds will allocate an additional A$130bn to private equity. "This is based on a relatively modest increase of 2% in allocation to PE as an asset class and well within the bandwidths we have seen overseas," Schmid told IPE.
According to APRA, at 30 June 2021 just A$90.8bn of the sector's total AUM of A$3.3trn was in unlisted equity – up from A$74.4bn in PE a year ago.
Schmid says: "My opinion is that private equity has always been in the mix for Australian super funds. A couple of things have shifted over time, leading to what is a pivotal point.
"Funds are getting bigger, with some managing more than A$100bn and several others getting close to A$100bn. As they add scale, they increasingly go direct in PE.
"They have been establishing in-house investment teams to give more control and pay lower fees."
El-Ansary expects Australian super funds to become more influential investors in global markets in terms of their allocation to private capital strategies. He also sees them playing an increasingly important role in nurturing the innovation ecosystem in Australia.
As to the increasing competition for assets, Schmid says future opportunities will come from PE taking businesses from large listed conglomerates into the private market.
"I am pretty sure that the push by super funds into private equity will accelerate the trend we are seeing towards private equity buying out unloved businesses from bigger corporations and taking them private."