The decision to appoint Nicolai Tangen, a hedge fund owner, to the position of CEO at Norges Bank Investment Management has proved controversial
On 28 May, Norway's central bank acted to draw a line under the worst public upset in the history of the NOK10.2trn (€971bn) sovereign wealth fund it manages.
The hiring of Nicolai Tangen to replace the departing CEO, Yngve Slyngstad, at Norges Bank Investment Management (NBIM), the in-house asset manager of the Government Pension Fund Global (GPFG) had gone thoroughly sour in the two months since Norges Bank Governor Øystein Olsen presented the hedge fund billionaire to Norwegian journalists via video from London.
Once reporters had delved into the surprise appointment of a man who had been absent from the official applicant list, one scandalous revelation after another gripped locked-down Norwegians.
Not only had Slyngstad accepted a private flight from Tangen, they read, but Tangen had emailed the CEO to ask for a favour related to the vacancy he was leaving.
Because of his use of tax havens and the conflicts of interest it seemed inevitable that his vast wealth and financial interests would cause also sparked consternation.
By late May, Olsen appeared to believe all questions had been resolved, and presented Tangen once more at an Oslo press conference – this time in person and accompanied by a complex package of legal and financial arrangements to silence criticism over conflicts of interest.
Olsen and the executive board he chairs had been given until the following day by the bank's parliamentary oversight panel to come up with an employment contract to satisfy the deep misgivings it had about the GPFG leadership candidate he was championing.
The event at Norges Bank was bumpy from the start, beginning with a warning over social distancing as photographers, journalists and bank staff sidled past each other, and progressing with challenges for Olsen about tax havens, and even the bank's mismanagement of media arrangements.
Olsen and executive board member Jon Nicolaisen explained the plan devised to distance Tangen from his financial interests during and after his employment at the sovereign wealth fund, which involved inserting "information barriers" by appointing independent lawyers to make decisions on his behalf.
Under the provisions, Gabler Investments in Oslo is to manage Tangen's personal wealth in the AKO funds under a 'blind trust' discretionary mandate, and a proxy will handle all dialogue with Gabler.
Norges Bank Investment Management
● Location: Oslo, Norway
● Department of Norway's central bank managing the Government Pension Fund Global (GPFG) – the foreign investments of the country's sovereign wealth fund
● First money transferred to the fund in 1996 following parliament's adoption of the Government Pension Fund Act in 1990
● AUM: NOK10.2trn (€971bn) on 5 June 2020
● Asset allocation (end 2019)
● Equities: 70.8%
● Fixed income: 26.5%
● Unlisted real estate: 2.7%
Timeline: NBIM's leadership row
● 30 October 2019: Bank announces Yngve Slyngstad's decision to resign as CEO after 12 years in the role, saying he will remain in position until a replacement starts work.
● 14-17 November 2019: Slyngstad is among high-profile Norwegians attending a 'Back to University' seminar in Pennsylvania hosted by hedge fund manager Nicolai Tangen, returning on private flight paid for by Tangen.
● 21 February 2020: Norges Bank publishes a list of applicants for the CEO vacancy, which includes eight men – including one anonymous applicant and two who already work at NBIM.
● 26 March 2020: Nicolai Tangen, who had not appeared on the applicant list even as the unnamed man, is presented as the CEO at an Oslo press conference via video-link from NBIM's London office.
● 20 April 2020: Following a media storm over contact between Slyngstad and Tangen before his appointment, Norges Bank publishes details of the recruitment process and electronic correspondance between Tangen, NBIM and Slyngstad.
● 23 April 2020: The parliamentary Supervisory Council of Norges Bank sends Norges Bank's executive board four pages of questions about several problematic aspects of the appointment, demanding a written account including documentation. The board provides this a week later.
● 11 May 2020: Supervisory Council writes again, rebuking the bank's executive board over its recruitment and saying the confusion carries the risk of violations of laws, rules and guidelines. Øystein Olsen, the bank's governor replies immediately saying the bank will take the concerns into account when drawing up the employment contract.
● 28 May 2020: Norges Bank officially announces Tangen's contract has been signed.
● 11 June 2020: In a letter to parliament, Norges Bank's Supervisory Council says agreements regarding Tangen's appointment are not yet in place and adequate internal controls yet to be established.
Tangen's voting rights in AKO Capital, the company he founded are being reduced to 43% with a trustee appointed to exercise his rights, with regard to the firm. Meanwhile, Tangen's dividends from AKO will be donated to the charitable AKO Foundation.
Tangen is to quit all directorships in AKO companies, and the composition of the group's boards are to change so people close to him do not consitute a majority on any of them.
Tangen made it clear that when he starts the job in September, he will metamorphose from manager of his financial empire to manager of Norway's petroleum wealth. "I will only have one hat, and that will be the oil fund hat," he said.
Some observers have suggested the tsunami of public outrage could well put Tangen off running NBIM, but the man himself has remained bullish – at least in public.
"I am, more than ever, looking forward to embarking on the task of managing the funds of current and future generations of Norwegians," he said after his contract had been signed.
Still, in a letter to parliament on 11 June, the bank's Supervisory Council wrote that not all agreements surrounding his appointment had been finalised. Its leader Julie Brodtkorb warned that responsibility for checking Tangen complied with the pact for the duration of his employment fell on Norges Bank's executive board and Olsen himself.
Although Tangen has the skills and experience for any top investment management position, will the technical walls Norges Bank has helped erect between the new NBIM leader and his vast personal wealth really melt perceptions of conflicts?
Institutional investment recruitment expert Sarah Dudney remarks that when governments or organisations appoint leaders at such a high level, it is hard to find a suitable candidate who is entirely free from potential conflicts of interest.
Rather than coming to an end, the intense scrutiny that has accompanied Tangen's progress from candidate to the legally-appointed future CEO of NBIM will only intensify, according to Dudney.
"Every decision he makes, every person he meets will be under absolute scrutiny, even though before all this, the oil fund was, in any case admired and had a high profile. That scrutiny brings a weight – it means there is always a moral question about whether you are doing the right thing in terms of fiduciary duty," says Dudney.
Added to this, in the COVID-19 world the investment environment is set to become more complicated, she says, especially for the oil fund, given the role of central banks in the crisis and the challenges of climate change.
"Nicolai Tangen has the curse of expectation on his head in a very difficult environment, and if things go wrong at the fund, he will not be allowed to forget it – so he had better be humble in how he goes about things," she cautions.
If Tangen does eventually take up the role in September, problems resulting from the scrutiny over his appointment could re–open arguments that the sovereign wealth fund should be separated from the central bank – this time perhaps because central banks can be hurt by such distractions.
Nicolai Tangen, Renaissance man
Hailing from the southern Norwegian city of Kristiansand, Nicolai Tangen settled in London at the beginning of his working career in finance and has lived there with his wife and children for 28 years.
Apart from having a personal wealth of about NOK4.5bn (€420m), he is notable for his skills and interests – having studied Russian at the elite Norwegian Armed Forces' School of Intelligence and Security at the end of the cold war and gaining a master's degree in hstory of art 15 years ago from London's Courtauld Institue of Art. He has a collection of modernist Nordic art, which is to be housed in a new museum built from a grain silo in his hometown. He has mentioned his cooking skills at a press conference.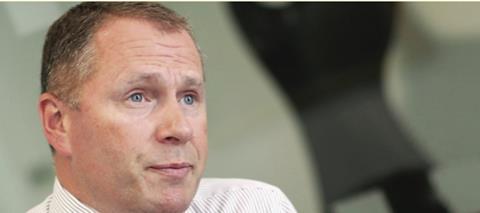 As for the day job, after his national service, Tangen earned a bachelor's degree in finance in the US at the Wharton School of Business at the University of Pennsylvania, then worked as an equity analyst at Egerton Capital and Cazenove.
He set up AKO Capital in 2005, which operates the flagship AKO Fund – a hedge fund – among other vehicles including long-only funds.
Three years ago, he went back to education once more – this time to study for a master's degree in social psychology at the London School of Economics.
John Mendzela, who has advised central banks including Sweden's Riksbank, the European Central Bank and the Reserve Bank of New Zealand, says that beyond the public commotion over Norges Bank's hiring of Tangen, there is a huge reputational risk in the central bank also being the manager of GPFG.
"For most central banks, in none of their core roles are they seeking to maximise a return on investments; in managing the reserves they will do so competently, but only within defined parameters. The idea of saying we're a fund manager and we're after a return is a poor fit for a central bank," he says.
Hedge fund returns
AKO Capital – the London-based investment management firm founded by Nicolai Tangen – manages about $19.7bn (€17.4bn) across four long-only and long-short equity funds. On 26 March, when Tangen's NBIM appointment was announced, the firm reported that the main hedge fund, the AKO Fund, had returned 0.2% in the year up to that point – in a period when markets fell sharply around the world owing to the COVID-19 pandemic, and the MSCI Europe fell 22.6%. The AKO Global Fund performed less well, with a 5.5% year-to-date loss, while the AKO European Long-only Fund lost 19.4% and the AKO Global Long-only Fund fell by 22.1%. Nevertheless, these two long-only funds still beat their respective benchmarks, according to AKO Capital.
The Norwegian government spent a year considering whether the oil fund should be spun off from the bank before deciding in October 2018 that Norges Bank should continue to be the GPFG's asset manager. Sven Gjedrem, the former Norges Bank governor had argued that central banking and investment management differed in nature.
Mendzela, says if he were governor of the central bank, he would try to spin NBIM off because it created unnecessary tensions.
"The main asset of any central bank is its reputation, and some spend an enormous amount of time finding out about the perception that various interest groups have of them – they wouldn't do anything to jeopardise that," he says.
On the other hand, Mendzela observes that national monetary authorities sometimes have real trouble realising how the world sees them.
"They can be very blind in this respect – they don't tend to have the same nous as commercial operators in the financial sector," he says, pointing to the case in 2012 of the Swiss central bank chief.
Swiss National Bank chairman Philipp Hildebrand resigned in 2012 after it came to light that his wife – a former hedge fund trader – had made a large purchase of Swiss francs weeks before the bank acted to cap the appreciation of the safe-haven currency.
Mendzela also says central bank reputation issues are magnified by the current economic and investment environment, where central banks are playing a 'funder of last resort' role and investment markets and values are uncertain and volatile.