In the final article in a series of two, Pascal Blanqué and Amin Rajan argue that the success of ESG investing rests on a just transition to a low carbon future
KEY POINTS
COVID-19 has confirmed that some events are almost impossible to predict
ESG investing is set to become a foundational trend in pension asset allocation
The 's' factor – the previously overlooked middle child of ESG – has come into its own, as the global pandemic changes the zeitgeist
In a highly interconnected world, a viral outbreak in Wuhan, central China has escalated into the most unpredictable global crisis in living memory.
It has moved many of the old 'unknown unknowns' of climate change impacts into the realm of experience, according to our latest survey 'Creating resilient pension portfolios post COVID-19'.
Two years ago, no major economy was committed to net-zero emissions. Now eight of the top 12 countries are: Canada, China, France, Germany, Italy, Japan, South Korea and the UK. The US will soon join the club under President Joe Biden.
Yet, when markets plunged in March 2020, some predicted that investors' interest in environmental, social and governance (ESG) investing would be a bull market luxury: financial returns would, perforce, race to the top of their agendas. So far, they have been proved wrong.
A tectonic shift
Notably, 52% of our respondents report that their ESG investments performed better than the rest of the portfolio in the crisis; 45% said the performance was the same (figure 1).
These numbers are striking, since ESG funds are no longer peripheral to pension portfolios (figure 2): 80% of respondents now have ESG funds accounting for over 20% of their portfolio; half of them with a share exceeding 30%.
One contributory factor to the performance has been the relative underweight of fossil fuel companies like oil majors and coal mining. Another reason has been fortunate sector bets with above-market exposure to high-flying sectors across regions. Technology stocks have driven the recovery in the US and Japan. In Europe, the driver has been healthcare stocks, and in China, financials and tech sectors.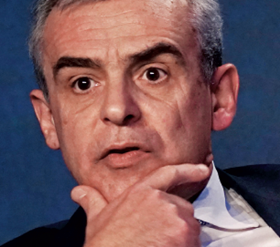 However, in all regions, the most important reason behind the resilience has been stock selection. It contributed more than sector bets, according to post-survey interviews. It is about winning more by losing less, thanks to a raft of material – albeit intangible – sustainability factors like employee job satisfaction, working conditions, community engagement, customer relations or board effectiveness.
The implied resilience of these funds has also benefited from policy initiatives after catastrophic events.
On the climate front, examples include wildfires in California and Australia, flooding in the US Midwest, drought and water scarcity in the Middle East and hurricanes in the Caribbean and Gulf of Mexico.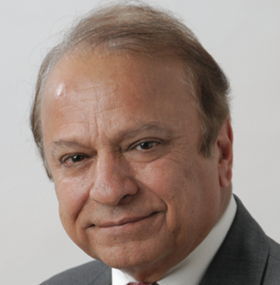 Similarly, on governance, four disasters have shaken investors: BP's Deep Horizon oil spill in the Gulf of Mexico in 2010, Volkswagen's emissions scandal in 2014, the Petrobras bribery scandal in 2016, and the Wirecard fraud in 2020.
Looking ahead
Notably, 82% of the respondents now expect to increase their ESG allocations over the medium term (figure 3). The implied green evangelism is more than virtue signalling.
It rests on the view that societies are moving away from the shareholder primacy model.
August 2019 marked a turning point when Business Roundtable, a US corporate lobbying group, made a u-turn. It changed its statement of corporate purpose from "corporations exist to principally serve their shareholders" to "we share a fundamental commitment to all our stakeholders – customers, employees, suppliers, communities and shareholders". The old Friedman model of capitalism seemed obsolete.
Four months later, the EU announced its legislative plans to deliver carbon neutrality by 2050. Before then, in the last decade, various governments had enacted over 500 new measures to promote ESG issues. Now, the new Biden administration in the US has set ambitious goals across the ESG space and put them at the heart of the policy agenda.
For now, there is debate on whether ESG is already a unique factor in the traditional sense, since it is highly correlated with long-established risk factors such as quality and low variance. But, it serves to reduce portfolio exposure to dynamic risks such as climate change, societal upheavals and governance lapses that can be highly material to performance.
After all, analysing a firm's past financial reports is akin to driving using only the rear-view mirror. The past is not a guide to the future, especially after a cataclysmic event. So, pension investors are looking forward and factoring in change, especially as markets are beginning to price in ESG as it is seen as conveying information about the looming risks that cannot be captured by existing backward-looking risk models.

The aim is to prudently pre-empt ESG risks rather than be forced to react when they materialise. This is exemplified by the fate of the current reserves of fossil fuels.
As the global economy transitions towards a low-carbon future, these could be abandoned as assets well ahead of their economic life, causing social hardship in local communities.
Social licence to operate
Just as importantly, this example underlines a crucial trade-off between 'e' and 's' factors as the demand for fossil fuels falls. Not surprisingly, when asked to single out the most important factor, our survey respondents provided a more balanced perspective (figure 4).
The social factor (30%) has moved up the scale and the environmental (41%) and governance (29%) factors have fallen in importance since the 2018 survey.
For long the ignored middle child of ESG, the 's' factor has come into its own in 2020 as COVID-19 has exposed low wages, precarious jobs and labour exploitation in various economies – especially in the retail, transport and medical industries.
The spotlight has been turned on the notion of 'social licence to operate' in general and how global firms manage their supply chains.
Minimal inventory and the complexity of supply chains have effectively enabled them to externalise social costs to low-wage developing nations with poor labour standards and environmental records.
Study: From box-ticking to narrative engagement
"The 'fake it until you make it' mentality is over. Investors have wised up to greenwashing in ESG funds: shortcuts taken by asset managers to repurpose old funds with an ESG label without rejigging their investment process.
"External data vendors use inconsistent definitions of good and bad ESG companies. Hence, for us, alpha generation is no longer just relying on their scores. We use a more targeted approach.
"First, our thematic investing avoids the whole ESG universe. Instead, it hones in on narrower groups of topics of interest – like low carbon, gender equality, labour standards and corporate governance. Second, as shareholders and bondholders, we have the potential to drive change via AGM voting or direct engagement.
"That means knowing the ESG topics that are material to our investee firms and having a year-round constructive dialogue with them. In some industries – like oil and gas – the issues are clear. In others, issues like child labour and weak governance have normative dimensions where progress requires a long-term focused dialogue based on targets, the actions required and their outcomes. This form of narrative engagement holds management to account for their actions as well as their outcomes.
"Last year, we rejected a record 1,575 board-level agenda items. The reasons varied from the lack of independent board members and workforce diversity to the lack of proactive oversight of environmental and social risks."
A Danish pension plan
This aspect of globalisation is harder to defend in a world that has suffered the collective hardship of COVID-19. For sure, the model has lifted about 700 million people out of poverty in the developing world, especially India and China, while delivering lower prices for goods and services in the West.
This virtuous cycle has come to an end as global trade is stalling, productivity is stagnating and foreign direct investment levels remain low.
As a side effect, the cycle has long inflicted pain in the developed world via a hollowing out of middle-class jobs, stagnant real incomes and the loss of skills, as jobs moved to low-wage economies. The rise of populism has been the inevitable response.
The transition has not been just. The losers have often not been effectively compensated for their loss via new job opportunities or income benefits or reskilling. Thus, globalisation has shared one common feature with the rise of artificial intelligence. Both have delivered benefits in the West, these have been accrued to many as consumers, not as workers.
Equally, as globalisation retreats, the shift from just-in-time supply chain to just-in-case supply chain will cause social upheaval, especially in the developing world.
This renewed focus on a 'just transition' to more sustainable societies has turned attention on two areas.
Key action points
One is the well-known data deficiencies around ESG investing. There is no universal agreement on what constitutes a 'good' company.
Hence, with a few exceptions, governments do not mandate firms to provide data on their ESG practices within a consistent taxonomy. Investors are thus forced to use different definitions from over 150 worldwide data vendors. Their proprietary scoring methods often give radically different assessments of the same company.
To make matters worse, these vendors have yet to develop a methodology on two issues: materiality and intentionality. One seeks to assess which factors really matter to a firm's business performance; the other seeks to find out whether the firm actually does 'good' via its products, services and community interactions. Hence, data vendors have been under pressure to up their game.
The other area is stewardship that fosters better dialogue with investee firms to achieve the targeted ESG outcomes. Tokenistic support for stewardship is no longer possible in the face of regulatory pressures. Ever more pension plans are stepping up their engagement activities – either directly, or indirectly via asset managers (see study).
As a coalition, pension plans persuaded Royal Dutch Shell to halve its carbon footprint by 2050 and link its emission target to the compensation of senior executives. BP and Glencore followed suit soon thereafter. The underlying idea is that firms that are part of the problem can also be part of the solution. The biggest carbon emitters have the greatest capacity for improvement. The winds of change are evident.
Concluding remarks
The implied green evangelism underscores the survey's core message: the old shareholder-primacy model can no longer be relied upon to create sustainable economies that will deliver affordable pensions to millions in an interconnected world where negative fat-tailed events are no longer a rarity.
This mindset shift marks a defining moment. It could be one of the few positive legacies of this pandemic.
Pascal Blanque is group chief investment officer at Amundi Asset Management and Amin Rajan is CEO of CREATE-Research. Both are members of the 300 Club